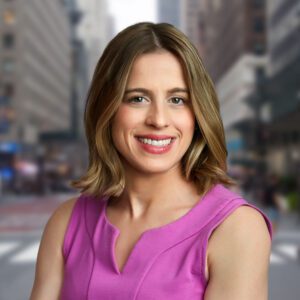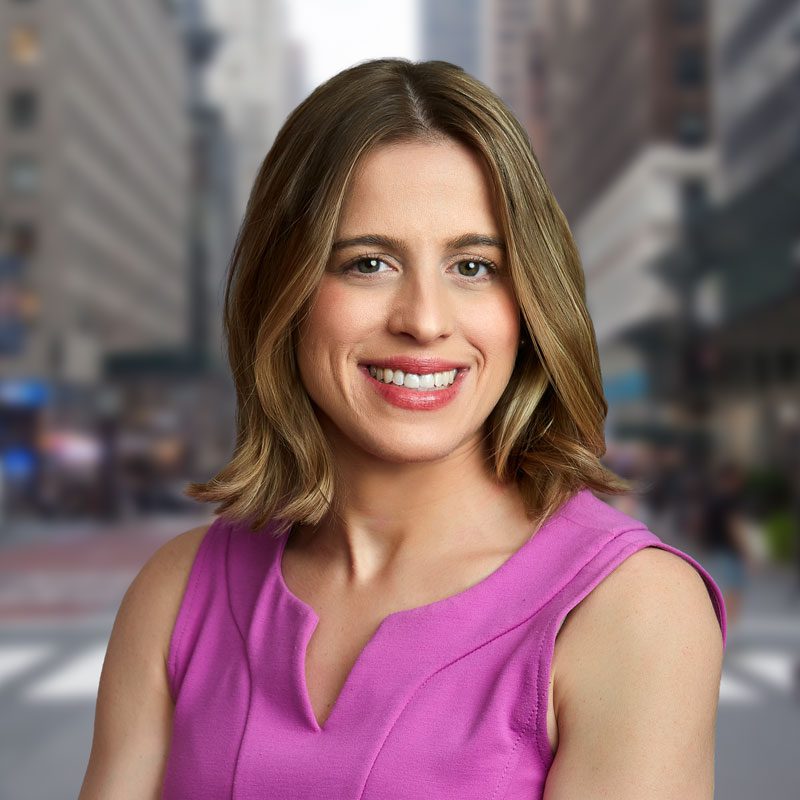 Kate Wittels
Partner
Kate works at the intersection of tech and city building helping clients build places, train people, and deliver infrastructure to make today's cities ready for tomorrow's opportunities.
She provides real estate advisory, conducts impact assessments and develops programs and policies to support governments, developers and businesses on growing tech and innovation ecosystems in cities around the world. Working at the company, district, and city scales, Kate helps her clients leverage technology for economic development and to encourage more equitable urban environments.
Prior to joining HR&A, Kate served as a Director of Corporate Real Estate for Sony where she managed real estate acquisitions, dispositions, and lease activity for various business groups for a portfolio that included 20 million square feet of retail, office, industrial and manufacturing. Kate earned a Master of Science in Real Estate Development from the Massachusetts Institute of Technology and a Bachelor of Arts in Urban Studies from the University of Pennsylvania. Kate is also an adjunct Professor at Columbia University where she teaches graduate students about tech and city building.
Real Estate Advisory
Ion District – Led Rice Management Company in the planning, design, construction, and implementation of a new innovation district in Midtown Houston, anchored by the 300,000 SF Ion Innovation hub.
Fulton Center – Guided the MTA in the development of a P3 with Westfield to manage and operate the $1.4 Billon Transit Center in Lower Manhattan.
Sunnyside Yard – Led the feasibility study to create a new 200-acre mixed-use neighborhood in New York City atop the most congested train yard on the Northeast Corridor.
Hazelwood Green – Supported Carnegie Mellon, site owners and master developer, in planning for the 180-acre redevelopment of former steel mill in Pittsburgh into a mixed-use neighborhood.
Sidewalk Labs – Assessed global growth of the urban tech industry and analyzed economic & demographic trends to establish best practices for concept development & master planning in Toronto.
Impact Studies for Ponce City Market, Atlanta, GA, and Innovation and Design Building, Boston, MA – Implemented surveys and analyzed building operations data to develop a multi-faceted economic impact analysis for two catalytic properties in Jamestown's portfolio.
Tech Public Policy and Impact Studies
WeWork Global Impact – Assessed the economic and social impacts of coworking for WeWork's global membership, including the benefits to companies, landlords, neighborhoods & cities.
Tech Ecosystem Studies – Developed the landmark methodology for how to size the tech ecosystem and its impact on people and cities. Subsequent studies supported the growth of tech ecosystems in Houston, DC, Chicago and most recently a 10 year look back for New York City.
Airbnb – Assessed the economic and fiscal impact of Short Term Rentals in New York, San Francisco and Colorado, to determine its transformative role in hospitality and housing.
Future of Homeownership – Collaborated with NYU professor to determine how the changing nature of work and its impact on income predictability, mobility, and lifestyle preferences will influence homeownership rates nationally.
Audible Impact Study – Conducted an economic and fiscal impact study of the company's corporate spending, jobs/employee spending, and civic investments.
LinkNYC Economic Impact Study, New York, NY – Determine the annual economic impact of LinkNYC operations on the local economy, fulfilling the requirements of its franchise agreement with City of New York.
Workforce Strategies
NY Jobs Ceo Council Tech Equity Analysis – Led a workforce equity analysis on behalf of the NY Jobs CEO Council and assessed the impact of COVID-19 on specific populations to guide the organization's focus area for 2022
Tech Workforce Strategy for the City University of New York – Developed a strategic plan to enhance the role of the City University of New York higher education system within the city's tech ecosystem and made recommendations to best improve student outcomes through workforce development
Tech Workforce Strategy for LaGuardia Community College in New York, NY – Delivered a strategic plan to advance LaGuardia Community College's leadership in tech-industry workforce development. Assessed methods to address evolving needs and priorities of tech employers and workforce development advocates.
21st Century Jobs report  – Led an analysis on New York's tech ecosystem and representation in diversity. Provided recommendations for the City to help employers, training providers, and job seekers create a more diverse and inclusive NYC tech workforce.
Workers Lab Unemployment Insurance Design Sprint – Supported the Workers Lab to prototype and tech technology solutions that improve the administration of unemployment insurance.
Economic Development
Brooklyn Tech Triangle – Developed real estate, economic, public realm, transportation and workforce strategies to foster the continued growth of the tech and creative industries in Brooklyn.
Western Queens Tech Study – Guided the Office of the Queens Borough President to create a tech-focused economic development strategy to create more tech jobs and businesses in Long Island City.
Pittsburgh Amazon HQ2 Bid – Led Pittsburgh's response to Amazon HQ2 bid, resulting in a top 20 placement and leading to numerous follow-on inquires and relocations by other tech companies.
Pittsburgh Build Back Better Win – Managed the region's federal application process that helped the Allegheny Conference on Community Development secure a $62.7 million award to fund a robotics and autonomous technology industry cluster in Southwestern Pennsylvania.
URA Organizational Strategy – Developed a multiyear Implementation Roadmap, to create a sustainable, mission-aligned plan to enable the URA and the City of Pittsburgh to better respond to Pittsburgh's evolving economic development dynamics
Providence I-195 Innovation District – Created development strategy framework for an innovation district to maximize the economic benefits of a tech-focused redevelopment in downtown Providence.
Thought Leadership
Read about our collab with The Workers Lab (TWL) and the impacts of their new tech development.
Our take on the pandemic-related shift to telework and the lasting influence on the housing market and property management.
Bold solutions to the tech income gap and the importance of digital adoption.
A $63 Million Federal Funding Success Story
Member, Urban Land Institute