Digital Products
Tackling the complex challenges facing our cities requires dynamic tools that offer real-time insights. We work to analyze the scale and scope of urban data to drive decisions with interactive and updated dashboards, spatial analysis, and policy calculators. As datasets that record and track urban life continue to proliferate, we understand the need for decision-makers to drive insights that continuously improve economic, policy, and equity outcomes for residents. On behalf of our clients we:
Develop dashboards to monitor and track housing market conditions, drive policy advocacy, and measure progress.
Build interactive calculators to demonstrate the impacts of development policies on a range of economic, affordability, and real estate indicators.
Transform plans and reports into narrative-driven interactive websites that advocate for progressive policy outcomes, help communities identify federal funding opportunities, demonstrate real estate opportunities, and project long-term economic trends.
Recent Digital Products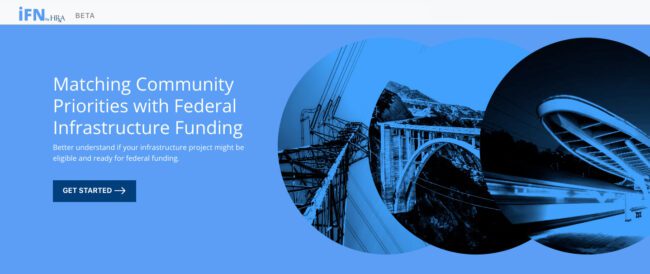 Infrastructure Funding Navigator Beta
HR&A has been working for decades with clients of varying scales, geographies, and sectors to secure and navigate federal funding opportunities for social infrastructure, parks and open space, public transportation, and broadband infrastructure. The Infrastructure Funding Navigator (IFN) Beta is a free tool that leverages this experience to help local communities identify, pursue, and stay updated with the latest federal funding opportunities for infrastructure projects. It filters 350+ federal infrastructure funding and financing programs and allows users to self-administer a project readiness assessment for alignment with five federal priorities.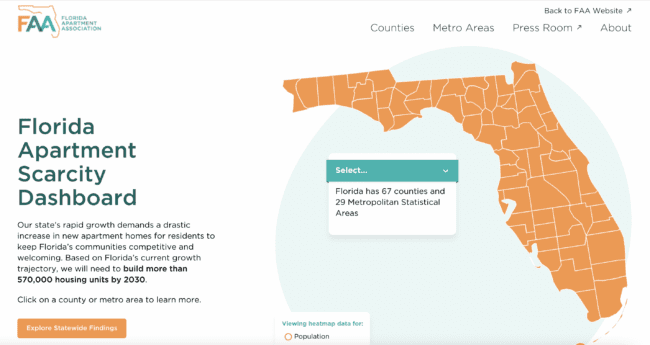 Florida Apartment Scarcity Dashboard
The Florida Apartment Scarcity Dashboard is a tool for residents and policymakers to track Florida's rapidly growing housing needs at the county and metro-area level. This dashboard was developed by the Florida Apartment Association in partnership with HR&A Advisors, using data and estimates from the Census Bureau, the Florida Office of Economic & Demographic Research, and other sources of high-quality demographic and real estate information.
The Massachusetts Tideland Development Calculator
The Conservation Law Foundation and HR&A Advisors developed the Massachusetts Tideland Development Calculator. Grounded in a solid understanding of real estate finance and market realities, the tool suggests a helpful framework for evaluating public and private use of public lands. Filling a vital gap in public-private negotiations, the tool transparently evaluates the new economic value that communities can tap into when private developers diminish communities' legal right to access the shoreline.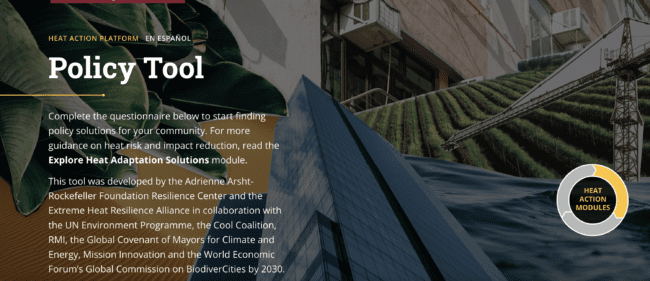 Heat Action Platform Policy Tool
The Heat Action Platform Policy Tool is an interactive online tool that provides local governments with a tailored set of potential heat resilience interventions, including both the technical solution and the policy lever through which it can be implemented. HR&A supported the Atlantic Council Adrienne Arsht-Rockefeller Foundation Resilience Center to develop the Tool for use by cities anywhere in the world across a variety of climate and development contexts to support planning locally appropriate heat resilience and adaptation interventions.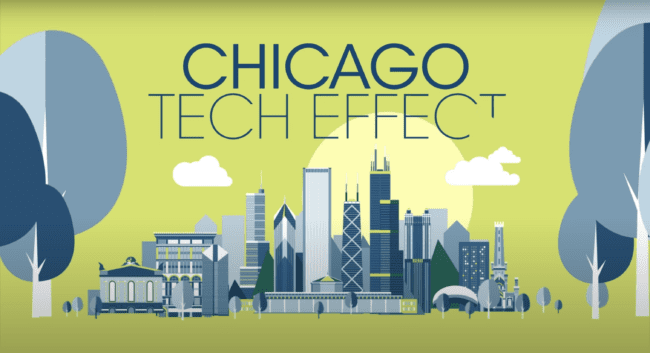 Chicago Tech Effect
Working with the Chicagoland Chamber of Commerce and Google, HR&A developed the Chicago Tech Effect — a comprehensive assessment of Chicago's tech ecosystem, quantifying its role within the overall Chicago economy and sharing actionable recommendations to "help maintain the city's place as a global technology hub." HR&A worked with Kivvit to develop a corresponding video to offer an engaging, accessible overview of the report's findings.