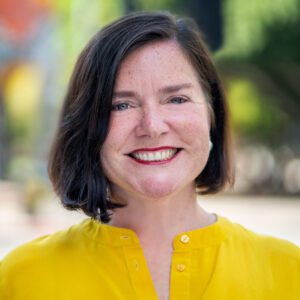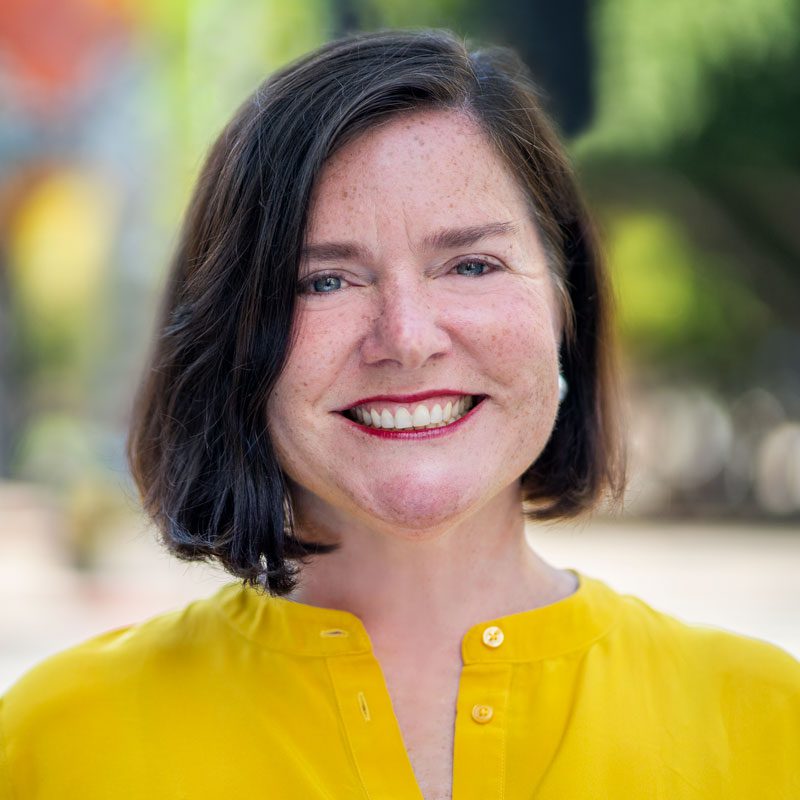 Kate Collignon
Partner
Kate Collignon helps communities implement inclusive economic growth and development strategies. Drawing on over 20 years of experience in the public and private sectors, she provides the economic insights and builds the partnerships needed to deliver community goals.
Kate's career has spanned management of some of the most complex public and private development initiatives in New York City, to cultivation of economic turnarounds in small and mid-sized cities across the Midwest and beyond. Throughout, her work has paired physical investment strategies with public policies, programs and processes that promote equitable participation in economic growth.
INCLUSIVE NEIGHBORHOOD & COMMUNITY DEVELOPMENT
Kate shapes and implements neighborhood, downtown, and waterfront investment strategies that revitalize communities across the United States.
Worked with local planning committees to target investment of $70 million in seven downtowns through New York State's Downtown Revitalization Initiative, leveraging substantial additional private and public capital.
Shaped Detroit neighborhood and TOD plans at the East Riverfront, the Villages, Jefferson Chalmers, East Jefferson Avenue, and Corktown — the latter securing $30M in HUD funding for affordable housing with HR&A's support.
Identified sustainable funding and governance strategies – tied to public policies that fuel economic opportunity and prevent displacement — for open spaces like Detroit's Joe Louis Greenway, Seattle's Central Waterfront, Grand Rapids' Grand River, and Philadelphia's Love Park.
Supported multiple phases of implementation planning for redevelopment of Philadelphia's Penn's Landing, culminating in an 11-acre Park and developer designation for the 45-acre site in 2020.
Helped create targeted strategies and new governance entities to drive investment in small cities like Erie PA, North Adams MA, Sandusky OH, and Columbus IN, and a grant program for small Western PA cities with academic anchors on behalf of the RK Mellon Foundation.
Guided formation of community-led climate resilience investments under the New York Rising Community Reconstruction Program, and contributed to innovative strategies on behalf of the Bay Area Resilient by Design Challenge.
Mission-Driven Development Support
Kate manages creation of development strategies that help public, institutional, non-profit and for-profit owners achieve their mission-based and financial goals, and leads public/private partnership negotiations to realize these strategies.
Selected by the Association of Bay Area Governments to assist their member jurisdictions in redeveloping underperforming malls and office parks into vibrant mixed-use districts with a mix of residential and other community serving amenities.
Assisted the City of Charleston, SC and the Medical University of South Carolina to prepare an infrastructure financing strategy and to select and negotiate an agreement with a master development partner for the 48-acre WestEdge district, now home to nearly 1 million sf, of residential, retail, and innovation office uses.
Supported innovation campus planning and developer negotiations for reinvestment in North Carolina's Research Triangle Park, as well as a phasing and financing strategy for creation of UPenn's Pennovation campus.
Supports cultural organizations like Houston's Menil Collection to unlock value that sustains operations and expands programming.
Works with non-profits like Brooklyn Community Services to monetize assets and continue to provide essential services within suitable space.
EQUITABLE ECONOMIC GROWTH STRATEGIES
Kate designs economic strategies grounded in rigorous analysis; prioritization of equitable outcomes and the tools that achieve them; and attention to the distinct capacities that exist within economic development ecosystems.
On behalf of America Achieves, led a team to help eight cities apply for Phase 1 of the 2021 US EDA Build Back Better Regional Challenge. Fifty per cent of the communities that HR&A supported to craft sector-specific, equitable economic and workforce development strategies advanced to the second phase of the highly competitive challenge.
In 2019, led support for the City of New York's preparation of OneNYC 2050 – NYC's long-term citywide strategic plan – as well as its predecessor OneNYC 2015, the first to add equity to the City's core focus on growth, sustainability and resilience.
Prepared a citywide Equitable Economic Development and Mobility Plan for Grand Rapids, MI, and a Strategic Plan for the St. Louis Economic Development Partnership.
Kate served as HR&A's first Managing Partner for its New York headquarters, overseeing staff and institutionalizing new systems to promote quality and culture during a period of rapid growth. Prior to joining HR&A, Kate managed pre-development for Manhattan West and other mixed-use projects as Development Director with Brookfield Properties, and led large-scale planning and development initiatives in Downtown Brooklyn, Coney Island, at Brooklyn Bridge Park, and across New York City as Senior Vice President for Development at the NYC Economic Development Corporation.
Kate has served on the faculty of the NYU Wagner Graduate School of Public Service and as an advisor with the ULI/National League of Cities' Rose Center for Public Leadership in Land Use. She is a graduate of Columbia University, and holds a Master's in Public Policy and Urban Planning from the Kennedy School of Government at Harvard University.
Member, Golden Gate Chapter, Lambda Alpha International
Board Member, New Yorkers for Parks
Board Member, Brooklyn Greenway Initiative
Member, Public Development and Infrastructure Council, Urban Land Institute
Member, American Planning Association