on Feb 21, 2023
Time to Create a Fast Lane for Zero Emissions Vehicles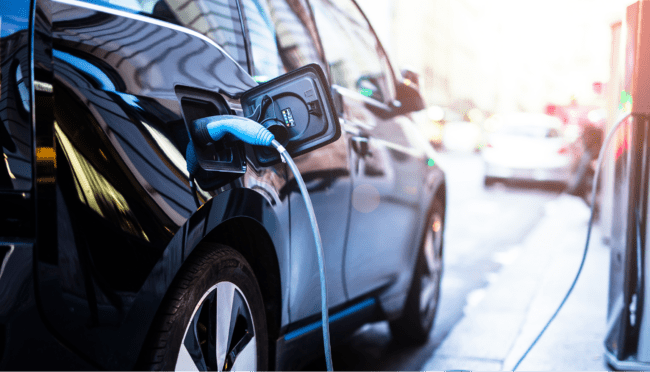 This opinion piece by Eric Rothman, Ignacio Montojo, Hayley Prim was originally published in the Gotham Gazette.

In late January, Mayor Adams announced a bold and exciting goal to require New York City's for-hire vehicle fleet to reach zero emissions by 2030. This was a welcome step forward, considering the goal is shared by major for-hire platforms, including Uber, as well as the City Department of Transportation, who recognize the climate crisis is an existential threat to our city and our planet. 
​​​While these shared goals are a North Star, getting there is another matter. It will require coordination across the public and private sectors to make the changes necessary to reach zero-emissions. 
Uber has already committed $800 million in resources globally to help support drivers' transition to electric, covering an array of EV and charging discounts and incentives around the world to make the switch. Last year, Uber hired HR&A Advisors to help them assess what strategies and policies need to be implemented in order to help spur such a transition​ in New York City​, and whether the City's current plans for charging infrastructure could support a full adoption of Electric Vehicles (EVs) in New York. The resulting report found that critical gaps in New York City's infrastructure will pose significant challenges to achieving this transition in the next seven years. 
While there are currently critical gaps in the infrastructure needed to achieve these goals, by taking direct and clear action now, we believe the City, utilities, EV charging companies, and mission-driven landowners can work together to accelerate the path to a 100% zero-emissions future. 
Supercharging NYC's EV Infrastructure 
Despite rapid growth in EV sales, today, New York City is currently lagging far behind other U.S. cities in adoption among for-hire drivers. EVs represent fewer than 1% of for-hire vehicles on city streets, compared to 9% in San Francisco and 11% in San Diego.  
To transition to EVs, many ride-hailing drivers need access to overnight and off-shift charging at or near their homes. Given their high daily mileage, for-hire drivers also need convenient, low-cost, and fast public chargers in areas where they make most of their trips. 
New York City has only 2,000 public chargers, of which only 200 are the direct current fast chargers that drivers can depend on throughout their day. The trend in the ratio of new public chargers to new registered EVs also poses challenges. 
The highest concentrations of public chargers are in high-cost business and residential districts in Manhattan, Downtown Brooklyn, and Long Island City and are often behind a paywall in for-profit parking garages. Those chargers are convenient for commuters or high-income residents, but not for the for-hire drivers who drive more miles than residents do and disproportionately live in neighborhoods throughout Queens, Southern Brooklyn, and parts of the Bronx, where there is currently minimal access to charging — let alone high-speed charging. 
Strategies to Electrify New York 
If the City and its public and private stakeholders, including rideshare platforms like Uber, work together, we can meet the moment. This is an ideal time to be engaging in this work, and leveraging unprecedented federal legislation, including the Bipartisan Infrastructure Law and Inflation Reduction Act, to support EV infrastructure and help drivers purchase new and used EVs. The work has already begun with the City's Department of Transportation "Electrifying New York" plan, which includes a goal of 40,000 low-cost chargers and 6,000 fast chargers by 2030, through a combination of public and private investment, and the recent electrification recommendations of the Taxi and Limousine Commission in their "Charged Up" report. 
Our report recommends 10 strategies that will support enhanced access and affordability to EV charging infrastructure, build the processes and systems to support for-hire driver needs, and help achieve the 2030 zero-emissions goal: 
Identify high-need neighborhoods that overlap with where for-hire drivers live to prioritize where to place low cost and fast chargers.
Work with utilities to identify high-volume pick-up and drop-off areas in which the grid currently has capacity to support new fast chargers.

Develop a comprehensive EV infrastructure deployment plan to strengthen coordination with utilities, optimizing the City's ability to achieve its emission reduction and environmental equity goals, and electrify the for-hire vehicle fleet.

 

Aggressively pursue new federal funding opportunities to direct investment to target neighborhoods.​

 

Streamline the permit process for EV charging as part of the City's ongoing efforts to improve land-use processes.

 

Leverage real estate assets owned/managed by public or faith-based entities to provide land for accessible, affordable chargers in targeted neighborhoods and near high-volume trip areas.

 

Explore land use incentives for private developers to integrate public chargers with no gate/parking fees into new developments.

 

Continue targeted outreach and engagement specific to the for-hire vehicle industry.

 

Support EV charging operators in communicating electricity prices and charger availability with drivers, as well as in developing driver-centric incentives to reduce charging during peak load times.  

 

Further

develop a new pricing structure for the cost of power for charging operators that makes charging more affordable.

 
Working Towards 2030 Zero-Emissions 
There is unprecedented momentum and alignment among the various players in the mobility and for-hire vehicle industry in New York City. For government, regulators, public utilities, Uber, Lyft, and the taxi industry, the zero-emissions target for 2030 is a North Star. Meeting this goal will require coordination among all parties and achieving success means creating an accessible, affordable, and ubiquitous ecosystem of charging solutions. The time to act is now. 
Hayley Prim is a Senior Policy Manager at Uber based in New York City. Uber's mission is to create opportunity through movement. We started in 2010 to solve a simple problem: how do you get access to a ride at the touch of a button? More than 36 billion trips later, we're building products to get people closer to where they want to be. By changing how people, food, and things move through cities, Uber is a platform that opens up the world to new possibilities. 
Eric Rothman is CEO of HR&A, and a former official at Transport for London and Ignacio Montojo is a Principal in HR&A's Infrastructure Practice based in New York. HR&A Advisors, Inc. (HR&A) is an employee-owned company advising visionary clients on how to increase opportunity and advance quality of life in cities. Their work focuses on creating vital places, building more equitable and resilient communities, and improving people's lives.