on Feb 21, 2023
Senior Advisor, Derek Fleming named Crain's New York Business 2023 Notable Black Leader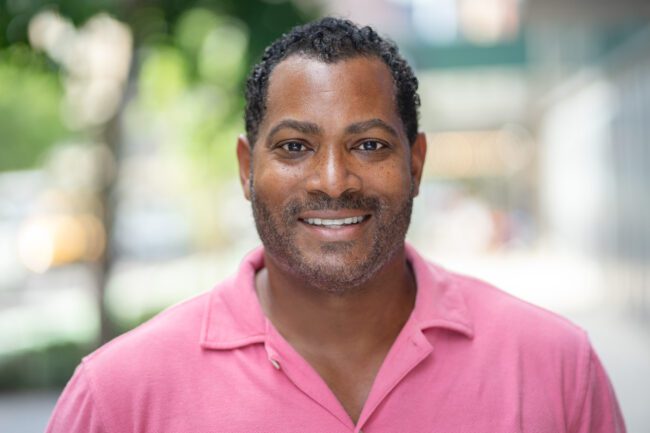 HR&A Congratulates Senior Advisor, Derek Fleming on being named one of Crain's New York Business' 2023 Notable Black Leaders!
Derek has led master planning, development, and real estate investment work in Harlem, Chicago, and New Orleans in the non-profit and private equity sectors. While serving in his role with the NY Empowerment Zone, Derek led projects that helped revitalize institutions such as Studio Museum of Harlem, Apollo Theater, and other culturally significant institutions — facilitating the re-emergence of Harlem as an viable economic and attractive tourist destination. 
After securing his MBA from Kellogg School of Management, Derek launched a real estate hospitality business with celebrity Chef Marcus Samuelsson in 2010, developing businesses in under-invested communities, broadening his global development expertise, and honing his expertise in Cultural Capital work. Derek's portfolio, which includes the development of the iconic Red Rooster Harlem ("The 7 Restaurants that changed NY" NY Post), has been recognized by many publications and institutions, including the prestigious Michelin award. Derek continues leading transformative work in New York as a real estate development partner in the hospitality sector and also works with a development team to further develop Overtown, Miami's historic African American community. 
As a Senior Advisor HR&A Advisors, Derek works to leverage the physical assets of real estate and the theoretical element of place to elevate the cultural prominence and value of communities — particularly African American & Latinx — that have been historically and economically marginalized. This work allows Derek to support HBCU's, establish food systems for communities struggling with food insecurity, and re-invigorate communities of color across the country. 
Born and raised in Los Angeles, California, Derek attended UC Berkeley, where he earned a degree in International Business. His passion for development began co-managing the 306-acre Mission Bay project in San Francisco and doing revitalization work in the SF's African American BayView / Hunters Point community. Derek resides between Harlem, NY and Miami, FL and is raising his two amazing twin sons, Dex and Zane, alongside his partner Sonny.