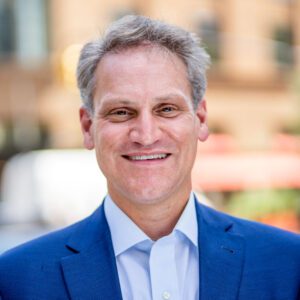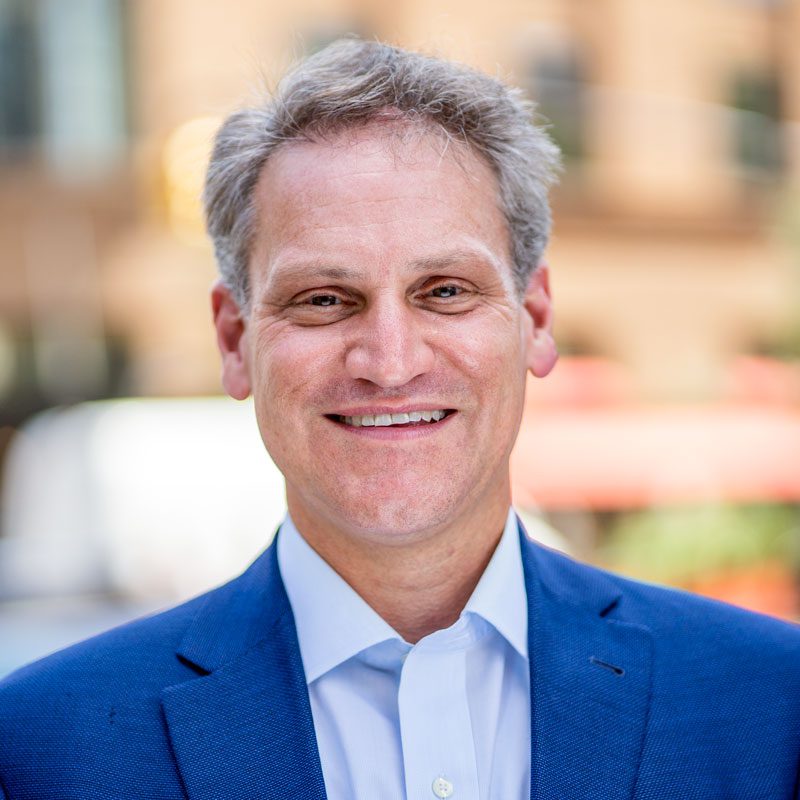 Eric Rothman
CEO
Eric is a nationally-renowned expert in transportation planning, transit-oriented development, and economic development.
Eric's experience combines serving as a senior public transit agency manager with an extensive consulting practice that includes expertise in strategic planning, transportation planning and development, economic development, capital-program management, financial management and program implementation. He works nationally and internationally with transit agencies, municipalities, large-scale institutions, private companies and non-profits.
For over 20 years, Eric has worked extensively in transportation planning and transit-oriented development. He leads the firm's work creating transit-oriented development strategies anchored by station redevelopment across the United States, including Philadelphia's 30th Street Station for Amtrak in partnership with Drexel University and Brandywine Properties; Union Station in Washington D.C. on behalf of the Union Station Redevelopment Corporation; Moynihan Station for the Port Authority of New York and New Jersey, and  Union Depot in downtown St. Paul, Minnesota, for the Ramsey County Regional Rail Authority. Additional transportation-sector clients include NJ Transit, Transport for London, the Massachusetts Bay Transportation Authority, the Metropolitan Council in Minnesota, the Connecticut Department of Transportation, and the Los Angeles County Metropolitan Transit Authority. He is a regular speaker at the national Rail~volution and Transportation Research Board conferences. 
Eric serves as a trusted real estate and economic development advisor for clients and communities across the country. Eric led the strategic development and implementation of  NYC BigApps, New York City's civic technology competition on behalf of the New York City Economic Development Corporation in 2014 and 2015. Previously, he managed "Take the HELM": Hire and Expand in Lower Manhattan, an economic development competition that received over 600 applications from diverse companies seeking to re-locate to lower Manhattan. He also led an evaluation of a new Economic Development Department and related non-profit organization for the City of Los Angeles and the Chief Legislative Analyst.
Eric led a development advisory team and worked with master planners for the redevelopment of 67.5 acres of the former Walter Reed Army Medical Center in Washington, D.C. on behalf of the District of Columbia. He served as development advisor for The College of New Jersey to structure a public-private partnership for their award-winning Campus Town mixed-use project on the edge of their campus. He also has provided real estate economic development strategies to the State and several municipalities in New Jersey and served as a strategic consultant and project manager for the City of New York on its groundbreaking PlaNYC sustainability plan for 2030.
Prior to joining HR&A, Eric worked as Head of Business Planning for Transport for London (TfL) where he created and directed the business planning process to invest $7.5 billion in annual funding in London's transportation network and for the New York City Transit Authority.
Eric holds a Master of Public Policy from Harvard's Kennedy School and a Bachelor of Arts degree from Princeton University.
Past Chair, Design Trust for Public Space
Board Member, KaBOOM!
Vice Chair, Urban Land Institute Public-Private Partnership Council
Member, ULI New York Advisory Board
Recognized as one of Real Estate New Jersey's Forty Under 40 in 2008
Economic and Planning Fellow for Taxi 2007 project, Design Trust for Public Space