on Jul 01, 2014
Solar One Honors HR&A Advisors at 10th Anniversary Gala Event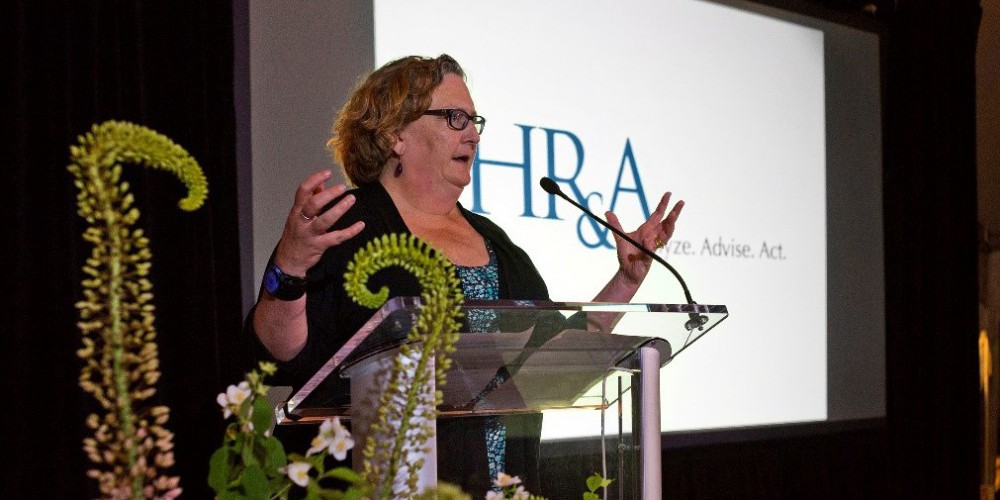 HR&A Advisors received Solar One's Sustainability Achievement Award at Solar One's annual Revelry by the River Gala Dinner on June 11, 2014. Chris Collins, Executive Director of Solar One, presented the award to Candace Damon, Vice Chairman of HR&A, noting her involvement with the organization since its inception. Mr. Collins spoke of HR&A's central role in shaping Solar One's business plan and sustainability focus, and praised the firm's innovative green energy financing and sustainability work in the public and private sectors.
The Solar One Sustainability Achievement Award is awarded annually in recognition of those people and institutions that are making a significant impact on the environment. Past honorees include Sir Richard Branson's Carbon War Room, HSBC USA, Ashok Gupta of the National Resources Defense Council (NRDC), Jeanine Behr Getz of Kids Think Big, Glen Dailey of Jefferies & Co., and actor Matthew Modine.
Originally founded in 2004 to manage Stuyvesant Cove Park and a small environmental education center, Solar One quickly grew into an award-winning organization with a thriving array of programs promoting urban sustainability and education reaching all five boroughs. Solar One's innovative programming includes managing the Energy $mart Communities program for NYSERDA, creation and management of a Green Workforce training program for green jobs, and management and maintenance of Stuyvesant Cove Park, the city's first sustainably-managed park, on the East River. HR&A is honored to receive this award, and we look forward to continuing our work in creating a sustainable and more resilient New York.