on Jul 08, 2014
Mayor Releases HR&A's Downtown Housing Development Strategy for the City of Burlington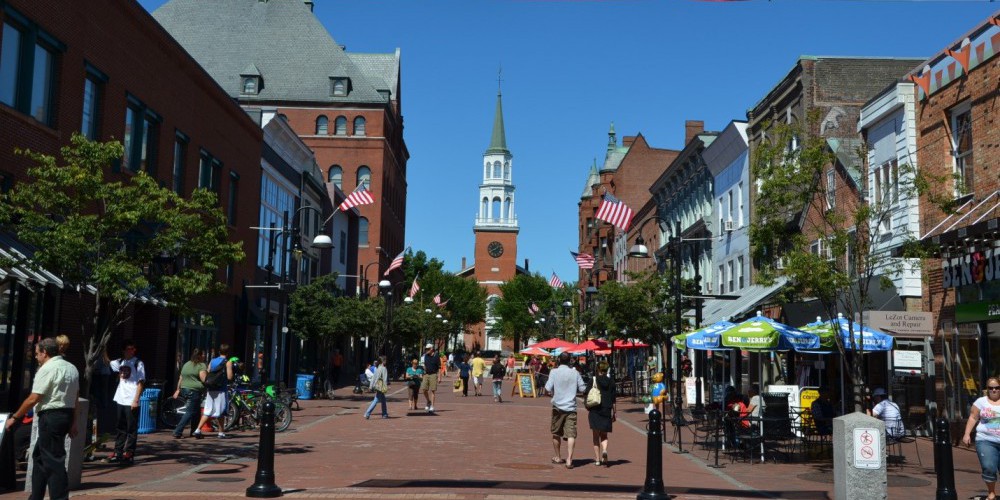 On May 22nd, 2014, Burlington Mayor Miro Weinberger and the Community and Economic Development Office (CEDO) unveiled HR&A's study on the Downtown housing market in Burlington, Vermont. HR&A analyzed housing market conditions and growth patterns in Downtown Burlington, and then benchmarked recent market performance against that of comparable cities across the country. HR&A also provided recommendations on how the City can foster strategic housing development in targeted locations in and around the downtown.
Despite a vacancy rate of below 1% in downtown Burlington, indicating significant demand for housing, the city has only added 222 new housing units over the last 10+ years in its Downtown and Waterfront neighborhoods. Much of this new construction, which accounted for only 8% of the total number of units developed throughout the region, is either subsidized affordable housing or high end market rate apartments and condominiums. Downtown Burlington is therefore experiencing an affordability crisis: households who cannot afford high end units, yet have too much income to qualify for subsidized affordable units, struggle to find housing. The city is losing young professionals and families to surrounding jurisdictions as a result.
HR&A's recommendations include targeting development in Downtown-adjacent neighborhoods, strategically locating new student housing developments to free up existing building stock, providing land and economic incentives to the development community, and linking housing investment to broader economic development goals.
Over the past year, HR&A has provided housing development strategies to public sector clients in several cities. Our experience includes, but is not limited to: supporting affordable housing policy development in Arlington, Virginia; developing an affordable housing strategy for the City of Atlanta; and supporting downtown housing development in Austin, Texas.
Learn more about our study in the City's press release, Vermont Public Radio, My Champlain Valley, and in a comic published in Seven Days. Find a full copy of HR&A's report on the City's website here.