on Feb 22, 2023
HR&A named New York Urban League Recruitment, Retention, and Belonging Champion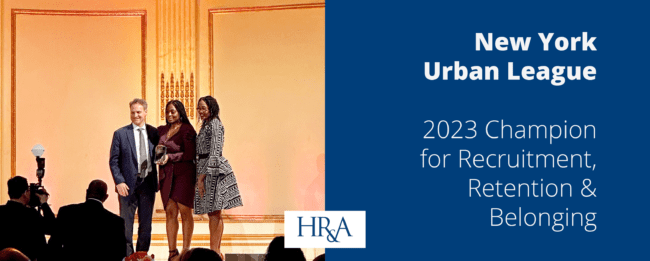 We are proud to announce that HR&A Advisors has been named a 2023 New York Urban League Champion!
"Champions are considered to be one of the highest accolades for individuals and organizations committed to diversity, equity and inclusion. As one of the oldest civil rights organizations in the country, the New York Urban League seeks to celebrate companies and individuals who embody the pillars of our mission for equity."
We are honored to be included amongst an impactful group of fellow Champions working to foster anti-racism, diversity, equity, and inclusion in their industries, and we are even more honored to have been nominated by HR&A Analyst Ejiro Ojeni.