on Apr 05, 2013
New York City Council Approves Rezoning of Hudson Square Neighborhood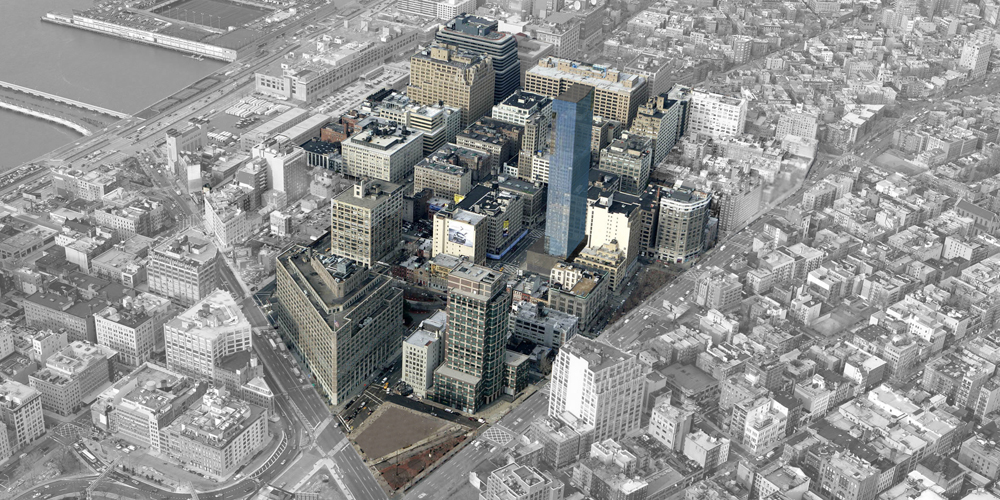 On March 20, the New York City Council approved the rezoning of Hudson Square as a mixed-use residential neighborhood. The rezoning is one of the largest ever approved at the request of a private entity in New York City history and establishes Hudson Square – the former center of the industrial-age printing industry – as a vibrant, mixed-use neighborhood for creative businesses. This concludes a planning and approvals process of more than seven years to allow limited residential use and create zoning incentives for affordable housing and height limits on new development, while protecting the existing unique building stock from conversion to non-commercial use.
HR&A supported Trinity Real Estate, the rezoning applicant and real estate arm of Trinity Church, throughout the process of conceiving a mixed use future for Hudson Square, formulating a rezoning proposal and gaining the approval of key stakeholders and decision-makers. Before joining the firm in 2011, HR&A Partner Carl Weisbrod led the process as President of Trinity Real Estate, where he managed and developed Trinity's real estate holdings, largely concentrated in the Hudson Square neighborhood. HR&A provided a range of planning, real estate, environmental review and policy analysis services to support the rezoning effort from start to finish.
The rezoning of the 18-block area above Canal Street is expected to bring new mixed-use development and community amenities, including:
New residential development of more than 3,000 new apartments of which 20% are expected to be affordable;
Enhanced active recreation space, including $5.6 million to repair Pier 40's roof and expand services at the Tony Dapolito Recreation Center; and
A new 444-seat elementary school, funded by Trinity and housed in the base of a residential tower, with a community-accessible NCAA-standard size, double-height gymnasium and 2,100 square foot "flex area".
Prior to the rezoning, neighborhood zoning allowed only commercial or manufacturing use, prohibited residential development, and lacked any height limit on new development. The rezoning won support from local community groups seeking to prevent the construction of unwanted skyscrapers, but interested in enhancing the area's evolution as a vibrant mixed-use neighborhood.
Read more in The New York Observer, Downtown Express, and DNAinfo.