on Mar 20, 2023
A Simple Housing Fix for Wake County: Buy the Building, Cap the Rent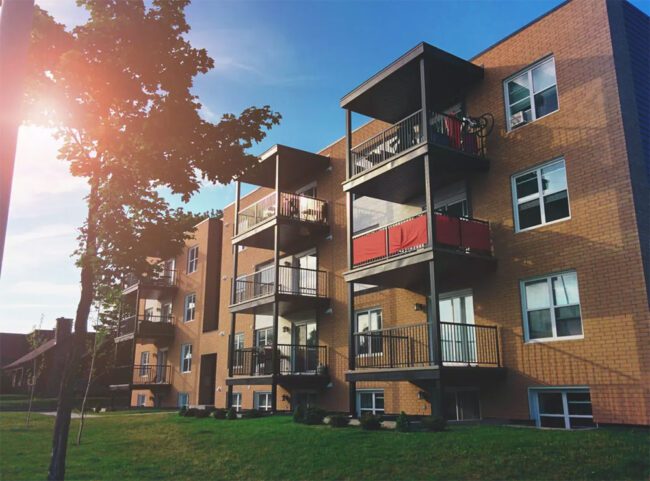 This opinion piece by Phillip Kash was originally published in INDY Week.

Change is a natural phenomenon in any neighborhood – families move in and out, businesses come and go, new immigrant groups bring different languages, cultures, and cuisines. When rents begin to grow faster than the incomes of residents, however, the resulting economic pressure can force people from their homes before they are ready to leave. The result is displacement that harms individuals, families, schools, and communities.
Displacement, sometimes called gentrification, is primarily driven by affordability, the difference between the cost of housing and a household's income. As rents rise far faster than incomes, long-time residents are forced to leave and are replaced by higher-income newcomers.
In North Carolina, unprecedented population growth and limited housing development over the past decade has eroded housing affordability.
The most powerful tools to prevent displacement require systemic changes to the housing market – building more housing in desirable areas, dedicating more public funding, and adopting legislation that balances tenant and property owner interests. Even in an optimistic scenario, these reforms will take years to adopt and decades to create a healthy, equitable housing system.
Wake County is one of a small handful of local governments around the country that are taking on a more direct solution to affordability: buying existing apartment buildings and imposing limits on future rent increases.
The benefits are myriad – the purchases can be targeted to neighborhoods facing displacement pressure, limited public or grant capital can be leveraged to create far more affordability, and, most importantly, the impact of these policies is immediate. Current residents can stay in their homes with the confidence that their rent will only rise in relation to income.
This year, Wake County has established its own loan fund to purchase existing apartment buildings, preserve their affordability and prevent the displacement of current tenants. With an investment of $10.5 million, the county is leveraging over $40 million from banks and the City of Raleigh, and is expected to preserve over 1,000 affordable homes in the next two years.
Buying apartment buildings is the most effective tool available to Wake County – and potentially hundreds of other counties and municipalities nationwide – to protect residents from rapidly rising rents and forced displacement.
Amazon has already taken up this strategy as a corporate stakeholder. The company's Housing Equity Fund was created to preserve affordable homes in communities where Amazon has a significant employee base. Part of its $2 billion commitment to preserve or create 20,000 affordable homes, in less than 21 months since launch, the fund has committed financing for the purchase of more than 20 existing apartment buildings, representing nearly 5,000 rental homes.
In cities like Arlington, VA and Bellevue, WA this represents a 20%+ increase in the number of long-term affordable homes. Rents in these apartments will now remain permanently affordable, rising only as an area's median income rises. More than half of those investments have gone to minority-led developers and thousands of those units have easy access to public transit.
Amazon's story in Seattle and Arlington is one that can be replicated across the country – and local governments like Wake County can take action without the support of a major private backer like Amazon.
Housing affordability and displacement require solutions that provide immediate relief to give time for longer-term solutions that rely on grinding zoning fights and policy reform. Stakeholders with financial means, both public and private, can have a near-immediate impact by buying and preserving affordable housing options.
Photo: Unsplash