on Jan 12, 2023
Building Momentum in 2023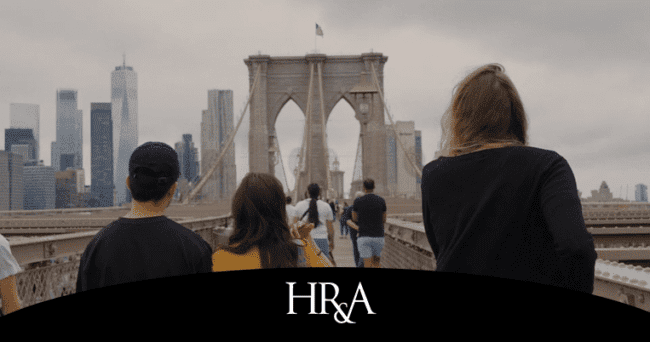 2023 is kicking off with strong momentum and high expectations in cities.
Working with some of the most innovative clients and collaborators in the world, we're focused on building comprehensive solutions that address the complex, interconnected challenges facing urban communities. The unifying theme across this work is our passion for building more prosperous, resilient, and equitable cities for the people who live in them. We're looking forward to great things in 2023 — building on the work we did in 2022 across 500 projects with clients in 180 cities, six countries, and three continents.
Our work includes:
Closing the Digital Divide & Leveraging Technology
Addressing the Housing Crisis
Developing Inclusive & Equitable Cities
Building Resilience in the Face of a Changing Climate
Revitalizing Downtowns & Exploring Adaptive Re-Use Strategies
Rebuilding Economies & Accessing Historic Investments in Infrastructure
Enhancing Community Assets
Living Our Values
Closing the Digital Divide & Leveraging Technology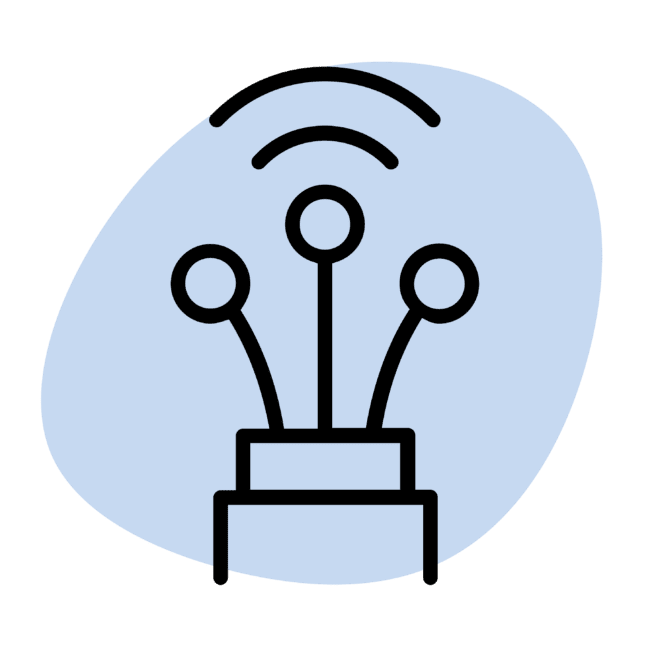 Middle-Mile Broadband Initiative
State of California

HR&A is advising the State of California Department of Technology on its $3.25 billion Middle Mile Broadband Initiative to build fiber optic infrastructure that will provide reliable, affordable high-speed internet for Californians without high-quality internet access — the largest broadband infrastructure initiative in the nation. This essential infrastructure will be complemented by our work to develop a Statewide Digital Equity Plan to ensure all Californians can fully benefit from this new connectivity.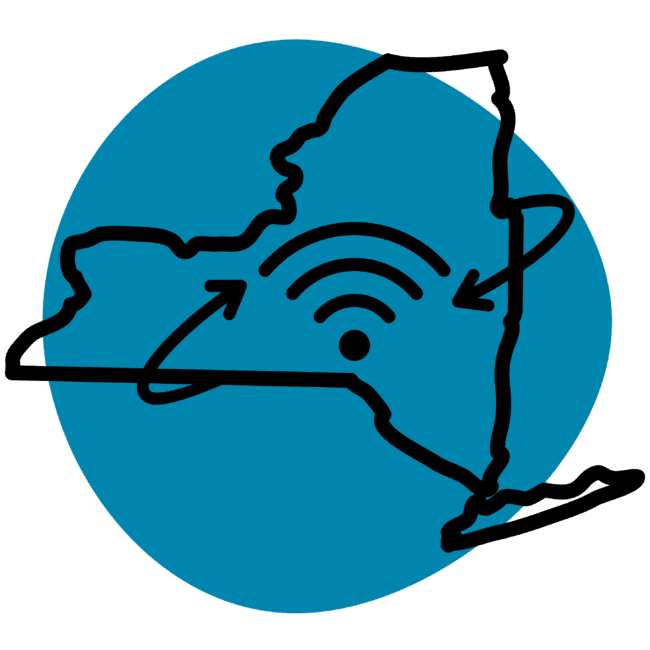 Affordable Housing Connectivity
State of New York

Residential digital access is often hampered by historically inequitable planning decisions. Our work with NYSAFAH and, more recently, the State of New York, seeks to provide solutions for connecting affordable housing residents with fiber-based high-quality, low-cost internet, meeting the Governor's ConnectAll goals.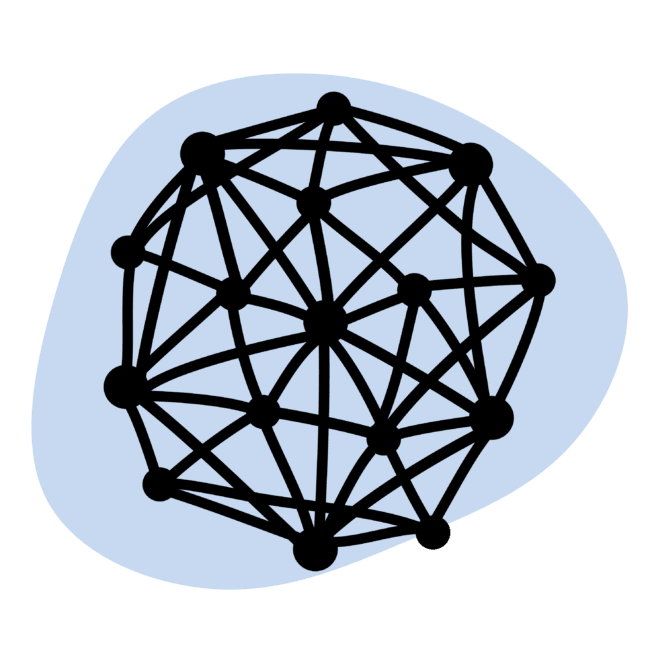 National Broadband Resource Hub
Communities across the country are turning to this free online hub developed and launched by HR&A, made possible through the generous support of the Ford Foundation and Schmidt Futures, as a go-to resource for planners working to close the digital divide. Now, in partnership with the Pew Charitable Trust and other national nonprofits, the Hub continues to provide tools and best practices for local initiatives to shape the future of broadband deployments and digital equity programs.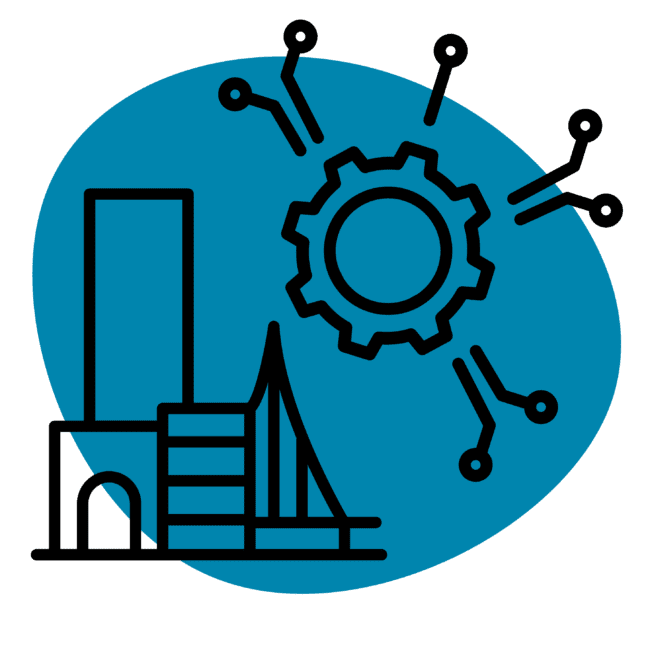 State of New York

After creating a landmark study in 2013 that analyzed the size and complexity of the tech ecosystem in New York City, we worked with a consortium of organizations including Association for a Better New York, Tech:NYC, and Google to measure the impact of the tech ecosystem and how to expand it to all New Yorkers.
Addressing the Housing Crisis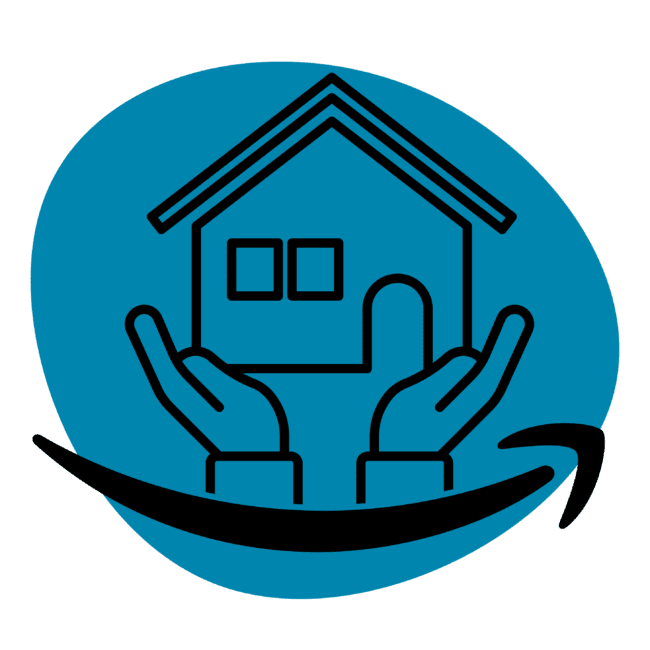 Washington, DC Region

Since helping design and launch the program in 2021, we have underwritten and closed over $1B in housing transactions for the public sector and impact investors. In addition to providing over 20,000 units of affordable homes, this initiative has also resulted in 62% of these transactions supporting BIPOC-led developers.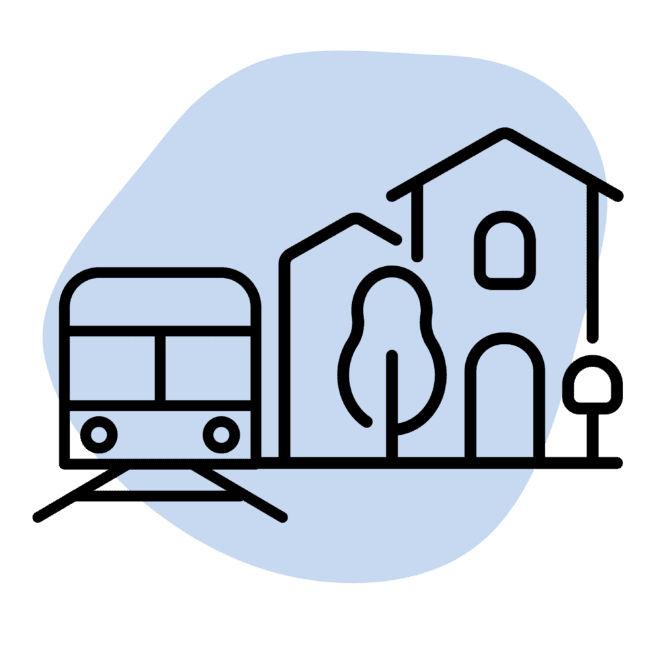 Strategic Plan for Regional Transit Oriented Development
Washington, DC Region

HR&A supported the Washington Metropolitan Area Transit Authority (WMATA) in creating a first-of-its-kind systemwide strategy for the agency that seeks to advance transit-oriented development on Metro-owned property. The plan outlines strategies to prioritize station development, enhance station environments, support increased development, and housing production in transit-accessible locations, and generate increased ridership for Metro across the region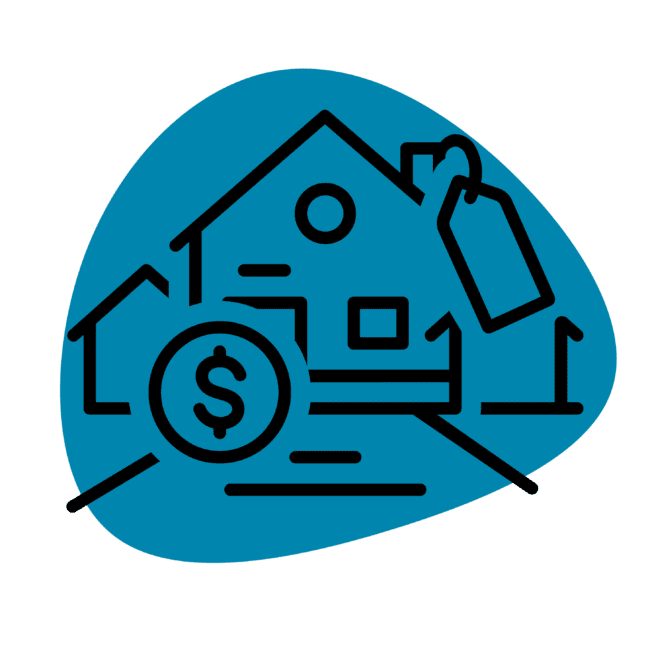 6th Cycle Adopted Housing Element
Santa Monica, CA
For the City of Santa Monica to comply with state law and receive millions for affordable housing, it needed to adopt and receive approval from the State of California on its 6th Cycle Housing Element Update. We completed two years of extensive financial modeling to determine feasible standards for mixed-use residential development with affordable housing on all city boulevards enabling the city to earn its certification ahead of a key deadline.
Developing Inclusive & Equitable Cities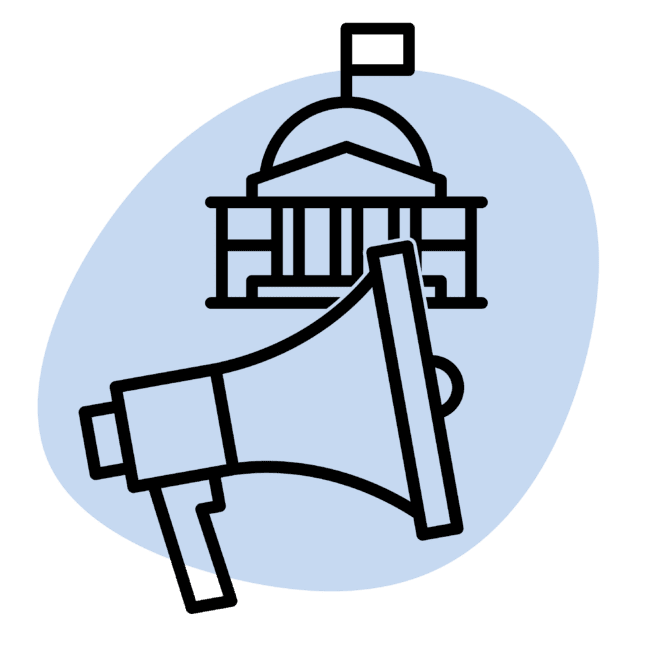 New York City, NY
Over the last year, NYC Speaks collected more than 3 million data points from New Yorkers in the largest public policy survey in the city's history, convened nearly 5,000 residents as part of more than 220 community events, and collected moonshot policy ideas from nearly 450 city staff. This comprehensive process resulted in an outline of policy goals for five issue areas that are priorities for New Yorkers.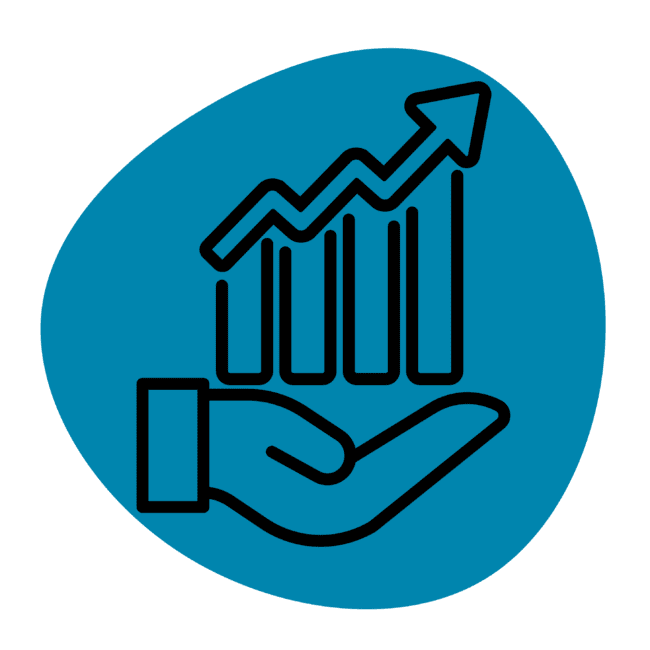 Equitable Economic Development Policy
Dallas, TX
The City of Dallas hired HR&A to serve as embedded staff and experts to support the implementation of their equitable economic development policy, which reorients its departments and efforts in the direction of prioritizing Southern Dallas and communities of color for whom structural disparities have hindered opportunity. This ongoing work includes an overhaul of how they offer corporate incentives, preserve neighborhoods, and support small business.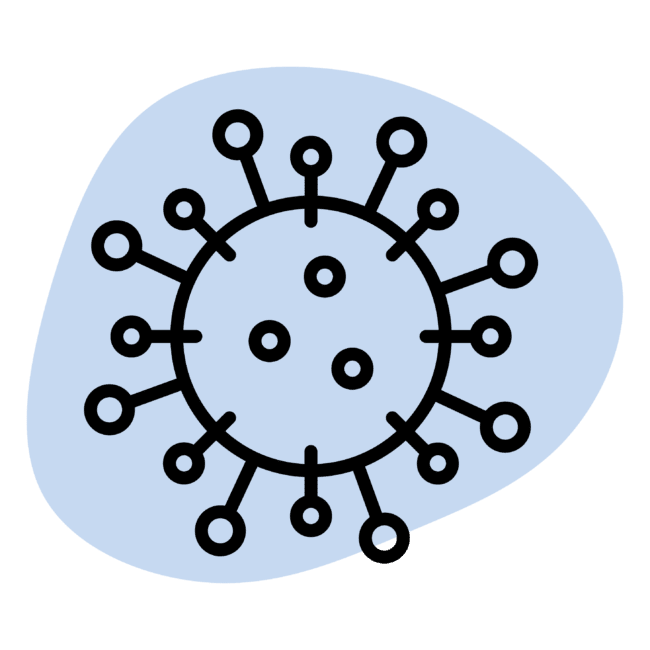 COVID Recovery Strategic Plan
Richmond, CA
To help the City of Richmond leverage over 60% ($17.2 million) of their American Rescue Plan funds, HR&A engaged vulnerable and hard-to-reach populations. Our work revealed pressing needs for business investment, rental support, culturally competent mental health assistance, improved access to information for non-English speakers, and reliable access to broadband.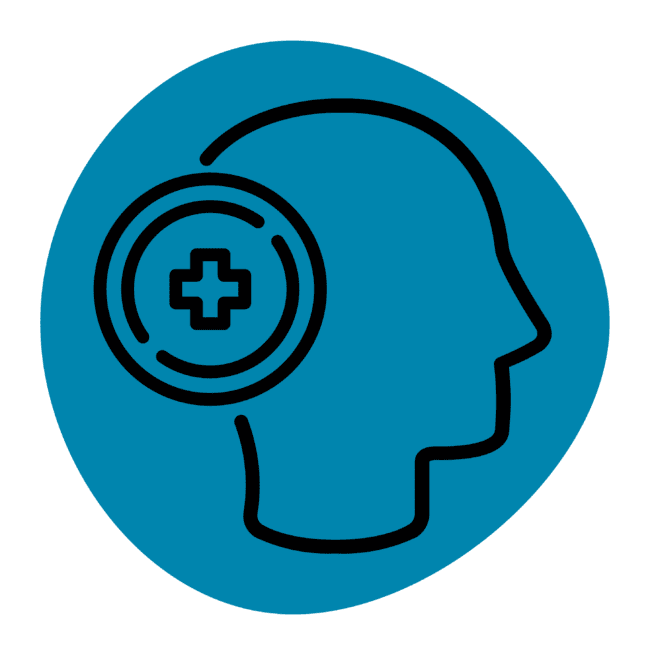 Improving Mental Health Crisis Response
Supporting people with serious mental illness is on the minds of every city leader across the United States. HR&A is partnering with Fountain House, a national nonprofit, to reimagine mental health crisis response, developing a plan for how to use new federal and state funding available to support the rollout of 988 — the new national mental health helpline — to build a system in which health professionals instead of police respond to mental health emergencies.
Building Resilience in the Face of a Changing Climate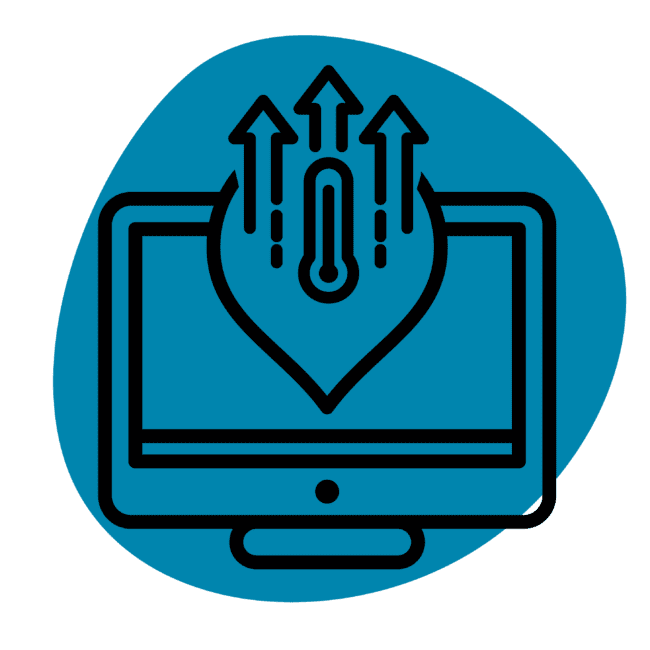 Working with the Adrienne Arsht-Rockefeller Foundation Resilience Center at The Atlantic Council, HR&A supported the development of the Heat Action Policy Tool, which provides guidance to city officials, practitioners, and financial institutions on how to reduce the impacts of extreme heat.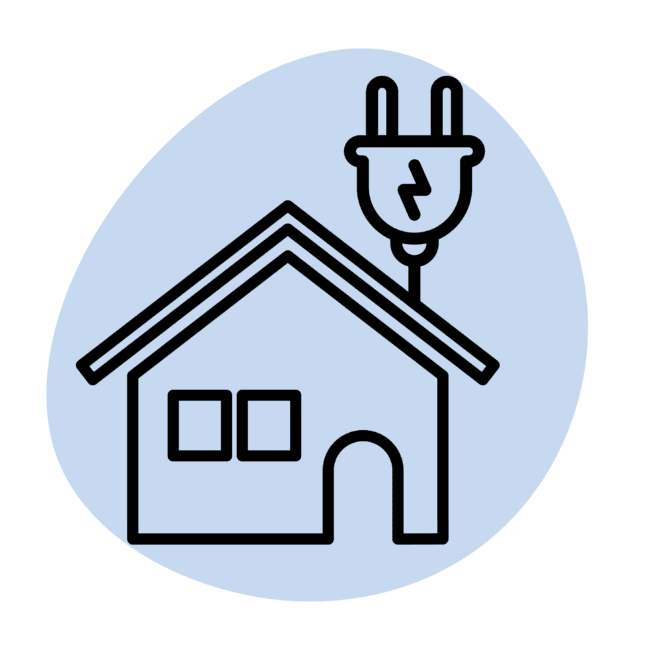 Accelerating Energy Upgrades for Affordable Housing
The Residential Retrofits for Energy Equity (R2E2) initiative aims to overcome barriers to affordable housing energy upgrades and achieve the workforce needed to do the work, while keeping jobs in the communities where the upgrades take place. Consider joining the R2E2 Summit on January 19 – 20, 2023.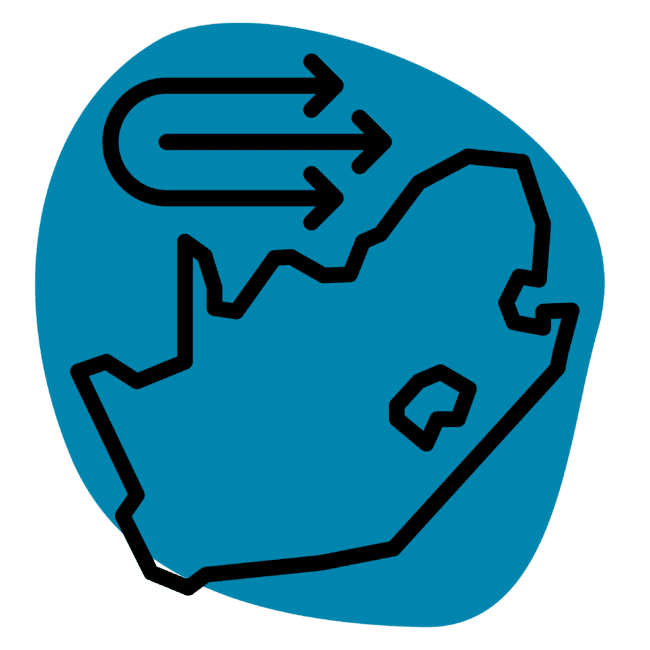 Resilient Project Preparation Workshop
South Africa
We collaborated with the South Africa National Treasury's Cities Support Programme and the World Bank's Urban Practice and City Resilience Program to provide technical and financial preparation support to nine climate and resilient infrastructure projects across the country. We also planned and facilitated a series of workshops with government officials exploring tools to develop business models for resilience-informed capital projects.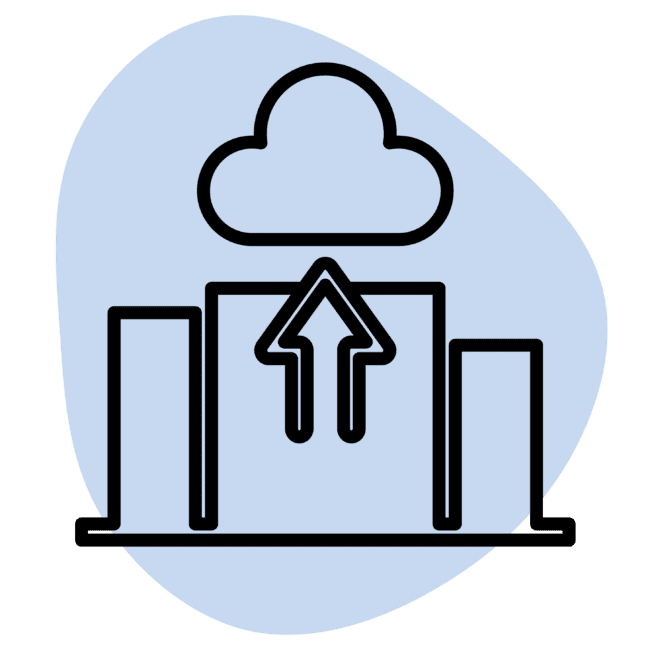 Organizing Resilience for Disaster Recovery
HR&A Advisors has been working with a coalition of storm survivors and advocacy organizations from New Jersey, Texas, Florida, Louisiana, and Puerto Rico who gathered on the anniversary of Hurricanes Sandy and Maria to launch an advocacy agenda to address the broken federal disaster recovery system with a focus on more equitable and effective methods for helping survivors rebuild.
Revitalizing Downtowns & Exploring Adaptive Re-Use Strategies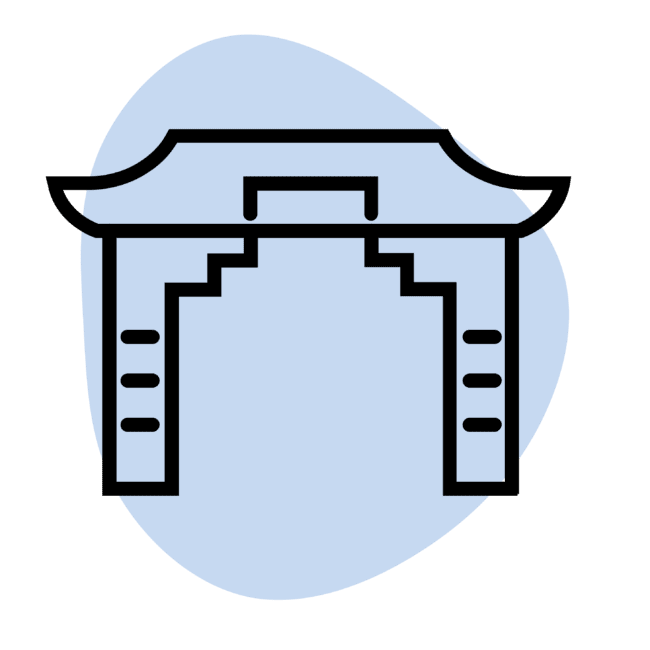 Investing in Chinatown & Lower Manhattan's Post-Covid Recovery
New York, NY
We have been privileged to work with Manhattan's Chinatown community leaders to develop a $20 million strategy to improve public spaces and cultural sites (through the Chinatown DRI), sustain legacy businesses and entrepreneurs (with Welcome to Chinatown), and launch a transformative public park and community hub (Brooklyn Bridge Manhattan) — all with the aim to ensure that Chinatown remains open for generations to come.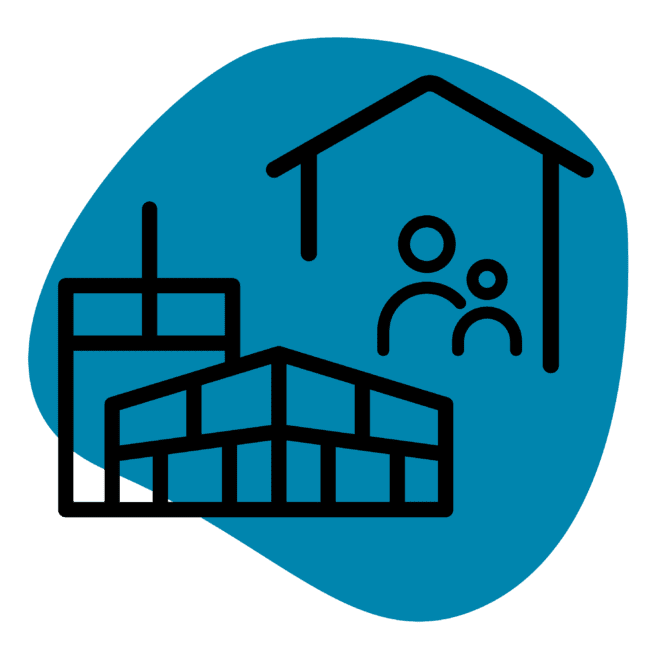 Exploring Mall & Office Park Transformation
Bay Area, CA
Amid a rapidly changing real estate market, the Bay Area is focused on creating greater access to housing. HR&A trained the Association of Bay Area Governments' nine member counties to assess the financial potential for incorporating affordable housing and other community benefits into redevelopment plans for malls and office parks, and associated negotiation strategies.
Rebuilding Economies & Accessing Historic Investments in Infrastructure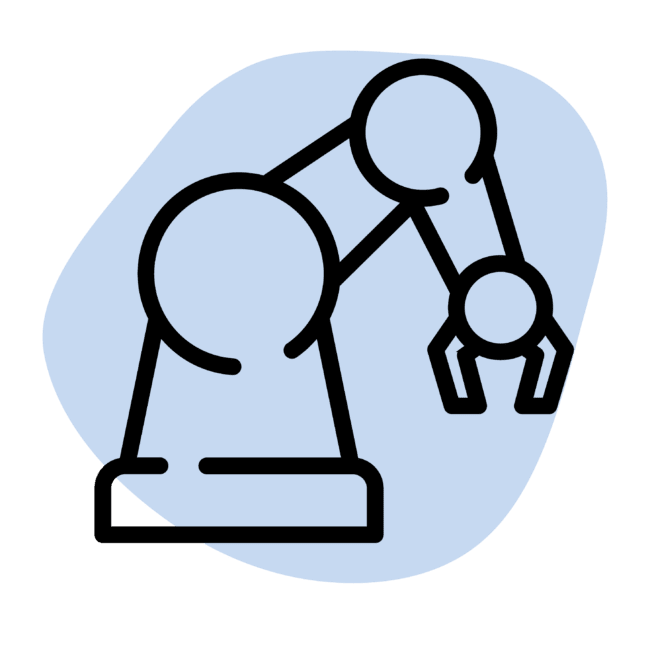 Build Back Better Regional Challenge Support
Pittsburgh, PA
Allegheny Conference on Community Development wanted to leverage the Pittsburgh region's strength in robotics and autonomous technologies to rebuild the regional economy, so we helped them secure a $62.7 million Build Back Better Regional Challenge grant — one of the largest awards in the country.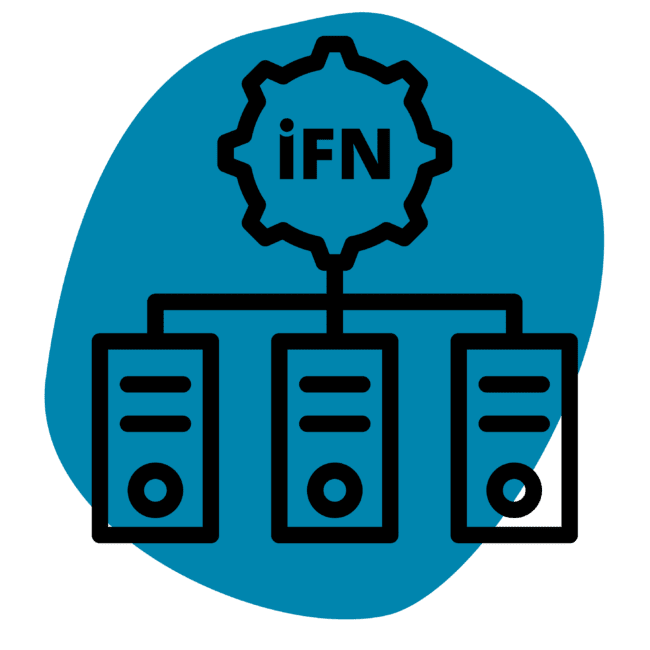 Launching a digital tool to navigate federal funding
An example of HR&A's growing Digital Products portfolio, the firm launched the Infrastructure Funding Navigator BETA, a free tool that filters 350+ federal infrastructure funding and financing programs to help under-resourced communities understand what funding programs they may be eligible and competitive to pursue.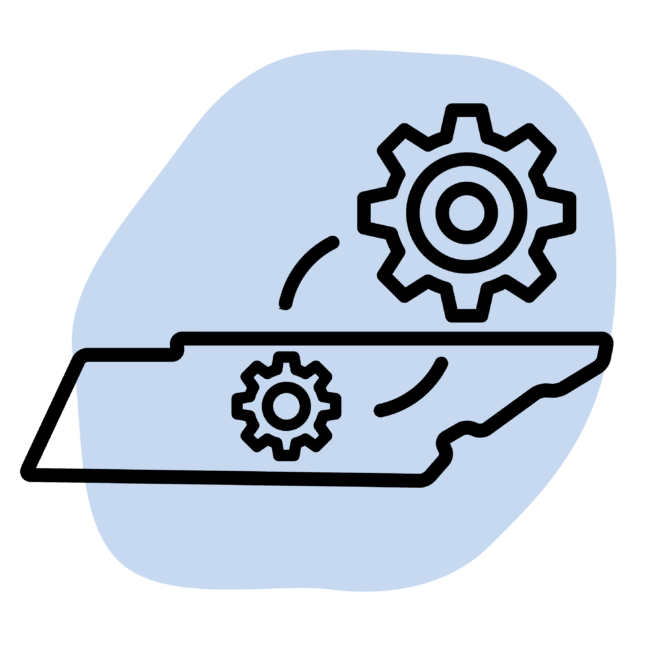 University of Tennessee Place-Based Innovation Strategy
Knoxville, TN
The University of Tennessee was looking to establish a place-based innovation strategy to connect regional assets and partners. HR&A worked with the University, Oak Ridge National Lab, City of Knoxville, Knox County, and many others to create an operational framework with investment priorities, including public private partnerships, to build an innovation hub that will benefit the entire region.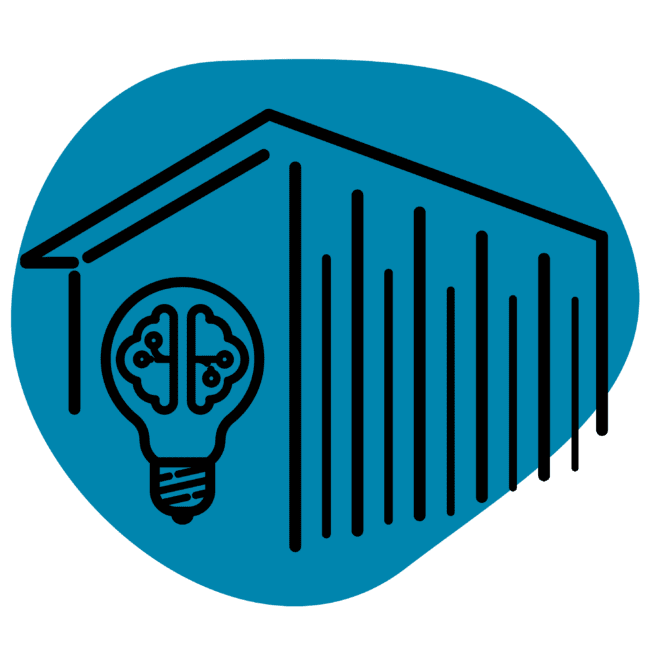 The Ion Innovation District Master Plan & Development Strategy
Houston, TX
Rice Management Company opened The Ion last year, one of the nation's marquee hubs sparking new ideas and driving equitable economic growth in early 2022. It brings Houston's entrepreneurial, corporate, and academic communities into collaborative office spaces and programs, creates a community and home for advancing diverse knowledge, teams, technologies, and products.
Enhancing Community Assets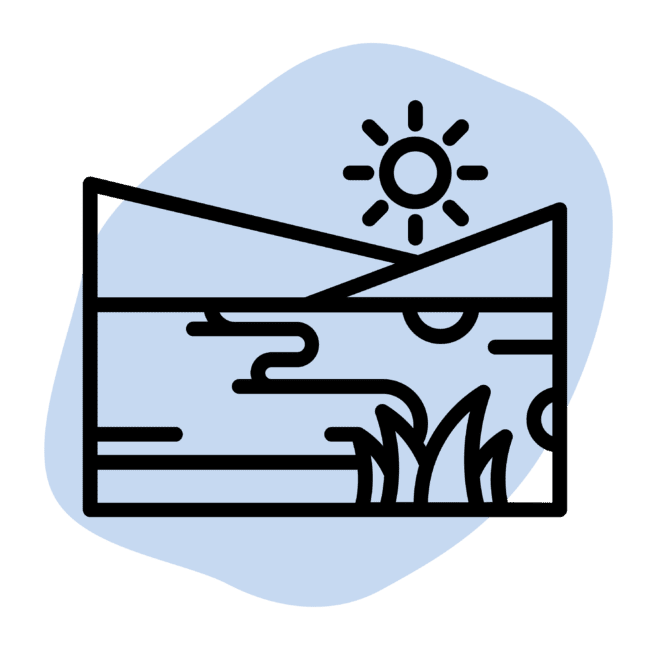 Houston, TX
Over the course of three years, HR&A helped the Buffalo Bayou Partnership shape an investment strategy for Buffalo Bayou East — more than 700 acres of public and private waterfront bayou land in East Houston — extending the city's network of bayou-fronting open spaces and trails eastward. The plan embraces the natural beauty, cultural heritage, and industrial legacy within two historic Black and Latinx communities. The Kinder Foundation recently committed a historic gift of $100 million to help fund the plan.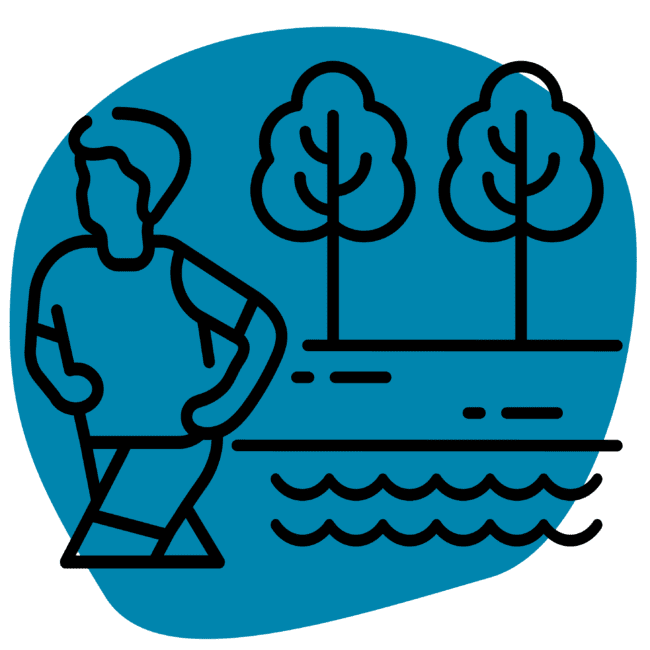 Bayfront Revitalization Strategy
Sarasota, FL
We have been working for eight years to transform this 53-acre waterfront site from an uninspiring place characterized by surface parking and aging structures into a 21st century park and cultural campus. As of 2022, the tax increment financing district we helped create had generated $650M in incremental property value in just its first four years; and the park's first phase opened to the public during 10 days of community events. Last year, we also supported planning for the Sarasota Performing Arts Center, to be located at the heart of the campus, including presenting capital funding options, advancing an operating strategy, and projecting economic, fiscal, and community benefits associated with the new facility.
Living Our Values
Celebrating the largest, most diverse cohort in HR&A's history
We welcomed our largest, most diverse cohort of new hires last year. We're currently hiring for multiple roles in 2023!
ADEI Progress Report
We updated and refined our commitment to anti-racism, diversity, equity, and inclusion (ADEI) — accelerating our progress from past years and working to further embed ADEI into the fabric of our culture and processes. Learn more about how we're continuously learning, unlearning, and implementing new initiatives in our 2022 Progress Report.
Here are a few of our top blog features exploring themes from urban tech to the future of downtowns.
Tech for Good: Investing in users, entrepreneurs, and communities to create beneficial technologies and innovation ecosystems
What does the future look like for Post-COVID downtowns?
What to watch for in times of transition