on Nov 16, 2022
What to watch for in times of transition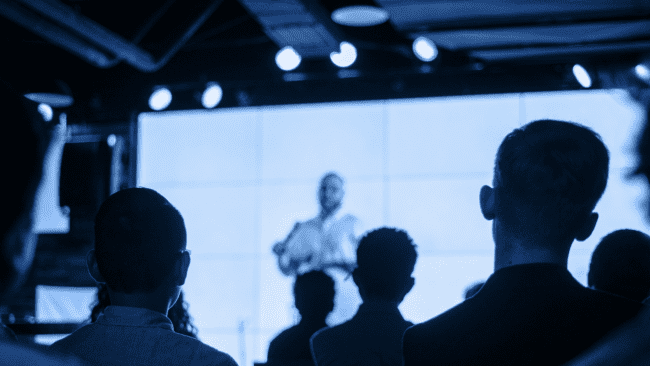 Written by Andrea Batista Schlesinger and Jose Serrano-McClain

How a newly elected leader handles the transition period, beginning on election day and spanning their first few months in office, tells you everything you need to know about how they are going to govern.
Effective leaders use the transition period to clarify how they will translate campaign promises into action, generate policies grounded in the reality of people's lives, express their values through their first budget, and attract talent to get things done.
In our work at HR&A and in our past lives in City Halls, we have learned a few things about how to take advantage of the transition period:
1. Start before you win to ensure a first budget that reflects your values.  
It is hard to plan for a transition when you don't know if you will win; superstitious candidates think it's bad luck, and most effort is focused on winning. HR&A has run transition "war rooms" quietly, mapping candidate promises against policy levers and preparing for first 100-day actions.
We often start with the budget: the single most important thing a mayor will do in her first 100 days is offer a budget that manifests seriousness about translating campaign promises into tangible reform. For Ed Gainey, Pittsburgh's first Black Mayor, we examined how dollars were being spent and what discretionary funding was available to support campaign promises. In response, a high-level Gainey transition team member said it was the "first time since [the swearing-in] that I feel like I have my head above the fog."
Smart, progressive city leaders look to community voices to inform their priorities. In San Jose, we supported Working Partnerships USA — a non-profit that deploys grassroots organizing and public policy innovation to fight for a just economy — to develop a transition playbook, outlining the policy and financing levers the next Mayor could use to effect economic justice. In advance of the 2021 Mayoral election in New York City, we helped the New York Housing Conference bring together affordable housing tenant advocates, policy experts, developers, and service providers to create a playbook of affordable housing investments and policy changes for the city's next Mayor to endorse. The buzzy release of the playbook in early 2021 compelled multiple candidates to endorse the coalition's recommendations as part of their housing platforms.
2. Create a transition structure for action.
It's critical to create inclusive transition structures that engage new voices. For example, Harris County Judge Lina Hidalgo, newly re-elected to her second term in the third largest county in the country, created a transition structure that was entirely focused on encouraging new voices to join County government.
For New York City Mayor Eric Adams' transition, we staffed the Public Safety and Justice Transition Committee, facilitating the development of 15 high-impact steps to reduce incarceration and invest in community-led public safety strategies. By quantifying the level of spending necessary and supplying the evidence to support every recommendation, we gave the new administration a roadmap they could use to begin acting immediately.
3. Define equity and what it will really mean for how you govern.
Several years ago, we authored a report for the US Conference of Mayors that studied how Mayors were embedding equity into their administrations. We noted that most leaders weren't actually defining "equity," so their staff didn't know what they meant when using it, and therefore couldn't really change how they were operating.
Since then, as part of HR&A's work supporting Bloomberg Philanthropies' City Budgeting for Equity and Recovery Program, we have helped City leaders define "equity" for their administrations, a process informed by factors specific to the city. For example, with the Dream Keeper Initiative in San Francisco, HR&A supported Mayor Breed's Human Rights Commission to inventory every unfulfilled promise made by City government to the city's Black communities over the last 20 years, with an aim of creating systems for evaluation and accountability for new initiatives. These kinds of critical examinations of the inherited landscape are fundamental to the work that a transition team can and should do to define equity, thereby providing a policy framework.
4. Quantify the mandate.
Election results give new Mayors a mandate to govern. To "quantify the mandate," Mayors need systems for gathering data on resident priorities. We are currently leading NYC Speaks — a partnership of the City of New York, a civic coalition of everyday New Yorkers, community-based organizations, and philanthropy – that is engaging New Yorkers in shaping the priorities of the new Mayor. NYC Speaks conducted the largest issue-based policy survey in NYC history, collecting responses from more than 62,000 New Yorkers with dedicated effort to engage populations that have historically been marginalized, including Black and Brown residents, seniors, those impacted by the criminal legal system, people with disabilities, women, and the LGBTQIA+ population. We also developed a survey dashboard that the new administration can use to examine statistically representative data on a geographic level in real time.
5. Make an Action Plan for the big things.
Strategic planning processes aim to prioritize goals, but often result in "laundry lists" that fail to create the center of gravity and momentum needed for tangible progress.
In both New York City and Miami-Dade County, HR&A worked with the incoming Mayoral administrations to simultaneously engage grassroots community leaders, civic institutions, and government staff to create a roadmap of strategic initiatives. Both efforts included large-scale public policy surveys engaging a broad swath of residents, an "ideas challenge" to engage every level of staff across local government, and targeted engagement of local philanthropic and civic institutions to map their priorities and focus areas. We worked hand in hand with senior policy makers in both administrations to analyze these inputs and develop strategies with the potential to rally new, powerful coalitions. We also collaborated with people inside and outside government to identify opportunities to keep stakeholders engaged and the administrations accountable. In Miami-Dade, this process resulted in the Thrive 305 Action Plan, which helped Mayor Daniella Levine Cava achieve a historic budget in her first year in office. The NYC Speaks Action Plan will be published on December 13th.
* * * * *
Elected terms are short. Every day counts, and none more so than the first 100.  When Mayors get these five actions right, they will be working from a strong foundation for their term; miss the mark, and they'll likely be playing catch up for the next few years.