on Sep 20, 2017
The Bay Area Gets More Resilient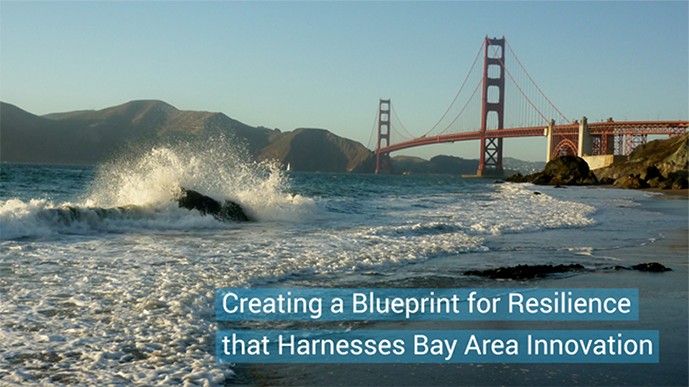 HR&A is excited to participate on three of the ten shortlisted teams in the Resilient by Design Bay Area Challenge, a design competition supported in part by the Rockefeller Foundation and hosted by urban leaders in community, government, and industry around California's Bay Area. The challenge brings together interdisciplinary teams of designers, engineers, ecologists, economic development specialists, and other urban experts to develop community-driven, innovative solutions to climate change-related issues facing the Bay Area. The challenge invites teams to develop and submit community-based solutions to strengthen the region's resilience to a variety of climate risks, including sea level rise, severe storms, flood, and earthquakes.
As one of the country's economic powerhouses and focal point of the booming tech industry, the Bay Area receives a steady flow of new residents every year, and is projected to reach 9.6 million people by 2040. While this growth has brought prosperity and economic opportunity, it's also strained housing markets, aging transportation infrastructure, and major infrastructure like the San Francisco seawall, which requires significant improvement and proactive approaches to address climate-related vulnerabilities.
We are thrilled to partner with some of the country's leading thinkers to develop resilient strategies for the Bay Area. HR&A will lend our expertise in community-based resilience planning and project finance to support a more resilient Bay Area with three outstanding teams:
Common Ground: led by TLS Landscape Architecture, Common Ground layers expertise in urban infrastructure strategies for climate change and coastal adaptation on top of socially responsive architecture to develop an approach to both incremental sea level rise and seismic risks of the Bay Area shoreline.
The Home Team: led by Mithun, a San Francisco- and Seattle-based interdisciplinary design firm partnered with numerous Bay Area-based community development corporations, The Home Team will explore affordability as a driver of deep transformation, exploring the possibilities that emerge from leveraging multiple benefits that emerge when a design approach is co-created through the lens of home.
Team Uplift: led by a core team of Gensler, Arup, and Margie Ruddick Landscape, Team Uplift brings concentrated local expertise to create creative, implementable design proposals that are grounded in rigorous research, inspired by local and regional coordination, and able to address ecological, economic, and social vulnerabilities together.
Interested in how we can address climate-related risk in your city? Contact Partner Phillip Kash for more information.