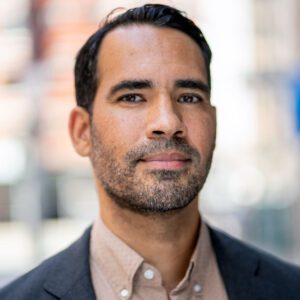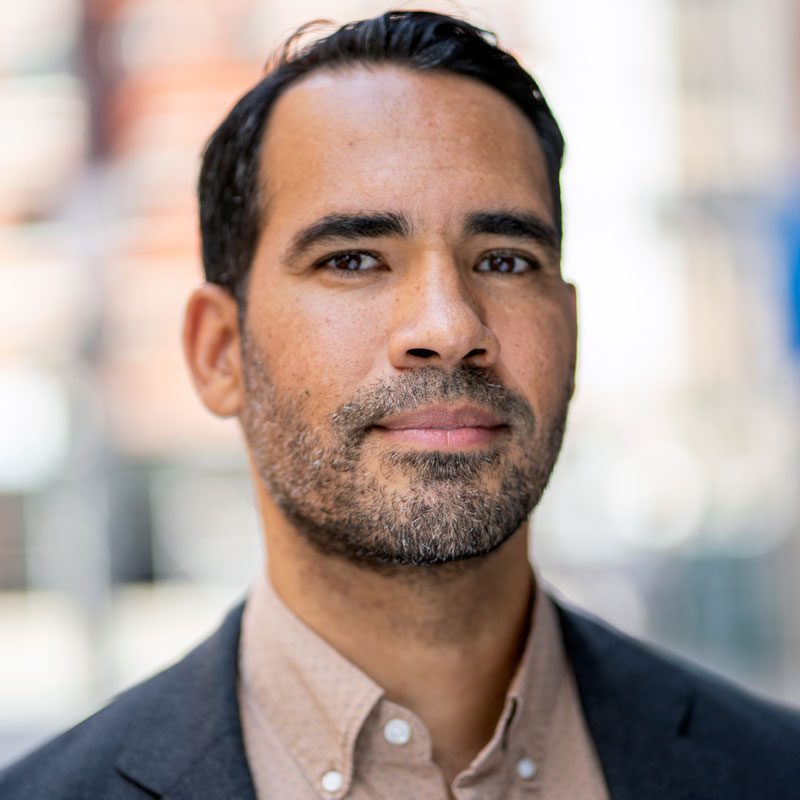 Jose Serrano-McClain
Partner
Jose Serrano-McClain brings expertise in urban innovation, technology policy, and community economic development.
As a leader in the HR&A's Inclusive Cities and Urban Tech & Innovation practices, Jose works across the country with municipal governments, economic development organizations, technology companies and foundations that are seeking to play catalytic roles in regional economic transformations that are grounded in equity, sustainability, and next-generation public infrastructure. His work includes a rigorous focus on the roles that municipal governance, civic participation, and political transitions play in shaping economic transitions.
Prior to joining HR&A, he was Program Director of NYCx for the NYC Mayor's Office of the Chief Technology Officer, where he led the creation of an urban innovation R&D program that convenes community-based organizations, technology companies, academic partners, and city agencies to collaborate on design of smart infrastructure, new technologies and business models that help the city achieve its ambitious strategic goals for resilience, sustainability, and economic equity. Before joining City government, Jose worked on macroeconomic analysis and financial regulations at the Federal Reserve Bank of New York. Jose has also worked as a community organizer on behalf of vulnerable immigrant communities in Queens NY equitable public space and transportation policy reforms, and he co-founded a social enterprise to support the arts, creative development, and social innovation.
Jose earned his Master of Fine arts from Queens College and a Bachelor of Arts in English from the University of Pennsylvania.