on Mar 30, 2023
Downtown DC Parks Master Plan Release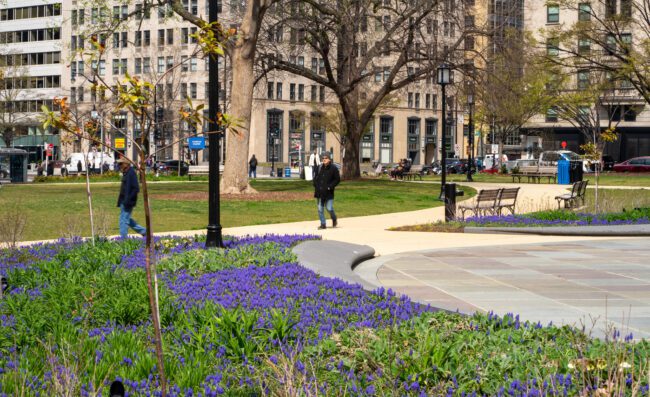 Congratulations to our client, the DowntownDC BID, on the release of the DowntownDC Parks Master Plan!
Working with a multi-disciplinary planning and design team, HR&A conducted a real estate market analysis for the new plan, with the goal of understanding current and future drivers of demand for parks within downtown Washington DC.
As part of the market scan, our team conducted a real estate market analysis scan, highlighting trends in office, residential, and retail uses Downtown, and the impacts of COVID-19 on office occupancy and visitation trends within the BID. We developed case studies of aspirational office typologies that could drive further downtown foot traffic and increase available funding for parks.  We also identified opportunities where investment in parks and open space could further Downtown's economic development goals.
"The DowntownDC Parks Master Plan was created to spark interest in developing an intentional, vibrant, and meaningful downtown park system. Based on community engagement and coordination with concurrent planning efforts, the plan offers six system-wide recommendations." Find out what they are and explore the new plan on the DowntownDC website.
We look forward to seeing how this new plan will help shape strategic investment to create a more vibrant, prosperous downtown DC!