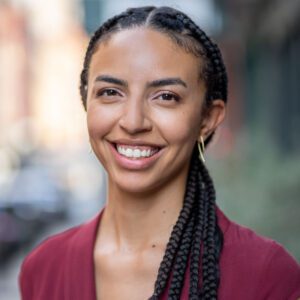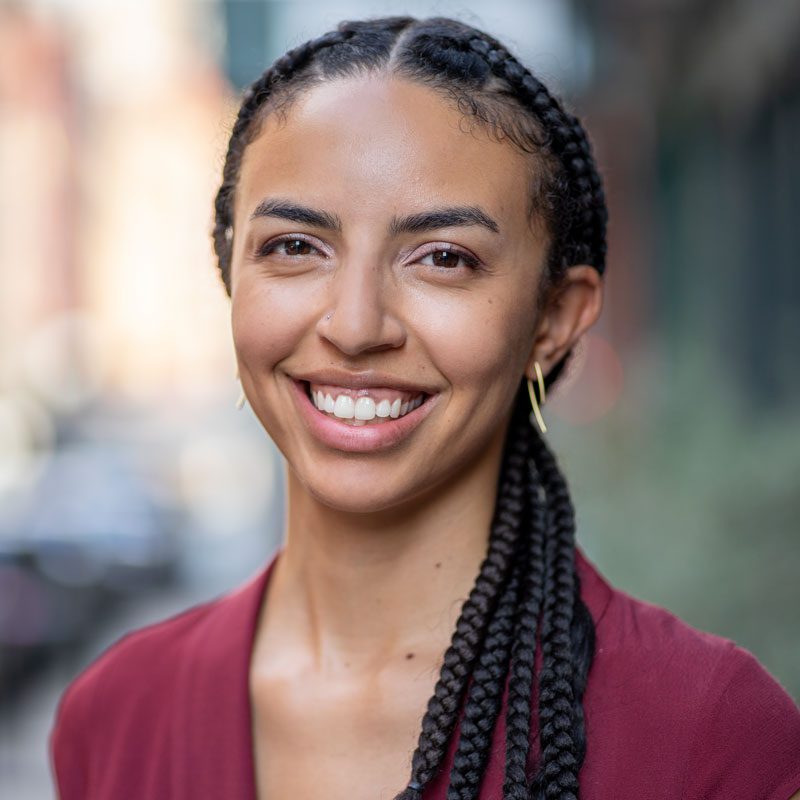 Rachel Webster
Analyst
Rachel works with public, non-profit, and private sector clients to devise equitable real estate strategies that consider the needs of under resourced communities through targeted investments and involvement during the development process. She draws on a decade of work supporting clients in inclusive economic development and sustainable infrastructure.
Prior to joining HR&A, Rachel was a Senior Project Manager for New York City Economic Development Corporation with a focus on grant compliance for large infrastructure projects across New York City by managing internal and external stakeholders.
Rachel also advised on grantmaking strategy during her time at Local Initiatives Support Corporation. In addition, she worked with clients to align conflicting goals surrounding a transit-oriented development project, which built trust between established organizations and disenfranchised community groups. She has also managed international logistics for free mobile medical clinics in Ethiopia and Zimbabwe, collaborating with supervisors, vendors and local networks on behalf of a global faith –based organization.
Rachel serves as the Board President of Brooklyn Level Up, Inc., a community development corporation and land trust focused on supporting existing small businesses and stabilizing homeownership for lower income residents.
Rachel Webster is a Master of Urban Planning student at New York University's Robert F. Wagner School of Public Service with a focus on city and community planning. She received her B.A. in Political Science from CUNY's Macaulay Honors College at Brooklyn College.
Member, Urban Land Institute
Member, American Planning Association