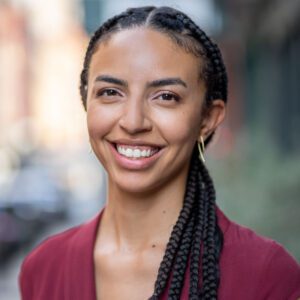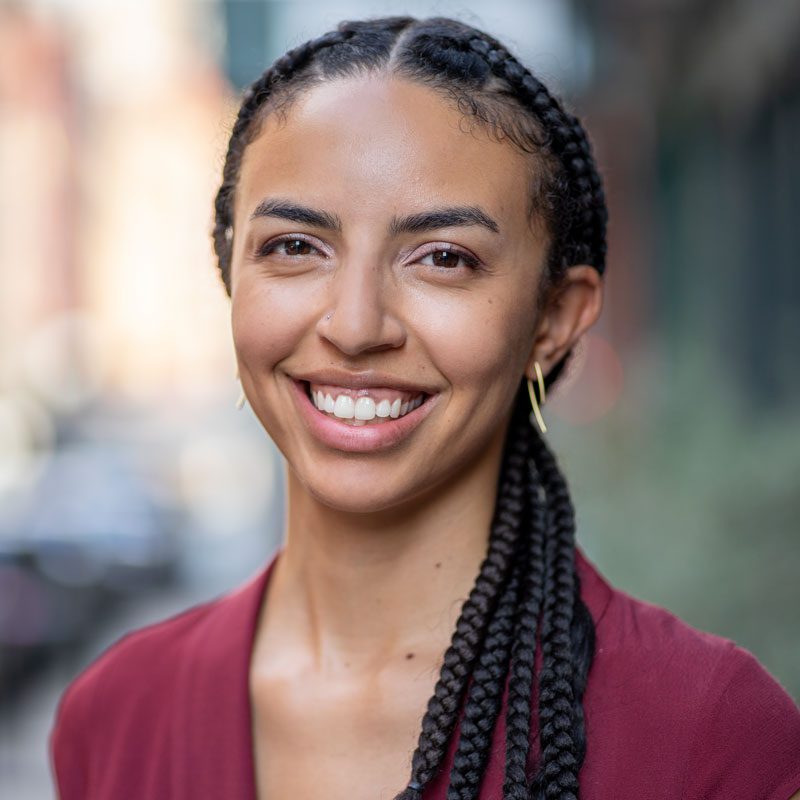 Rachel Webster
Analyst
Rachel draws on a decade of work in nonprofit and government entities to support our clients in inclusive economic development and equitable placemaking practices.
Rachel is passionate about working with local community development corporations and city agencies to fill the gaps between the traditional real estate market and community needs by driving dollars and knowledge to under-resourced neighborhoods. Most recently, Rachel was a Senior Project Manager for the New York City Economic Development Corporation with a focus on grant compliance on major infrastructure projects across the city.
While living in Phoenix, she worked for the Local Initiatives Support Corporation where she managed financial stability programs and various projects that centered the voices of communities of color fighting for their right to the city.
Rachel serves as the Board President of Brooklyn Level Up, a nascent nonprofit organization, whose mission is to cultivate equity, wealth, and networks for people of color in Brooklyn, New York.
Rachel Webster is a Master of Urban Planning student at New York University's Robert F. Wagner School of Public Service with a focus on city and community planning. She received her B.A. in Political Science from CUNY's Macaulay Honors College at Brooklyn College.
Urban Land Institute
American Planning Association