on Oct 05, 2022
Staff Spotlight: Taylor Kay talks Inglewood, economic development, and the lessons she shares with her students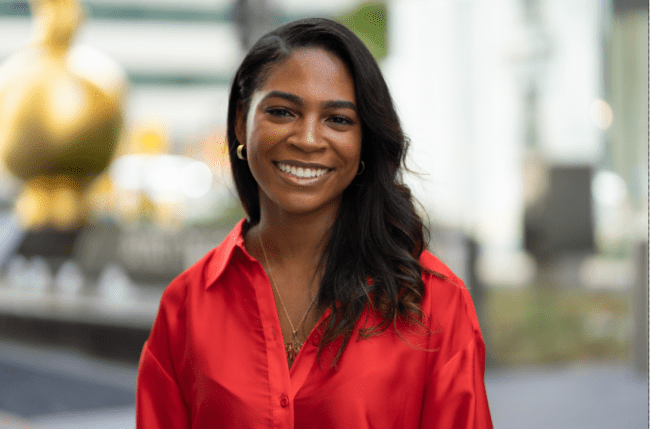 Taylor Kay, a native Angeleno, joined HR&A in 2021 after serving in the Planning Division at the City of Inglewood. Prior to HR&A, she worked at Thomas Safran & Associates, a developer and operator of affordable and luxury mixed-use residential communities.
She supports a range of Inclusive Cities, Real Estate and Economic Development projects, participates in the Black Employee Resource Group, supports firm recruitment, and taught a Policy, Planning, and Development course at the University of Southern California (USC), where she also received dual master's degrees in Urban Planning and Public Administration.
How has community development evolved in LA since the start of your career? 
With scarce resources and an ever-changing world, traditional systemic approaches to community development are being reconsidered in favor of more proactive and innovative approaches. It is no longer acceptable to adopt a plan for a neighborhood, structure a (real estate) deal within a neighborhood, or infuse capital into an area without being thoughtful and strategic about the people impacted by the project. It is a beautiful thing, in my opinion, that there is now a platform to talk about concepts that were once "swept under the rug," such as barriers to opportunity, inequality, the concentration of poverty, and "social problem recidivism" (credit to Jeffrey Snell at University of Wisconsin-Madison for this last term).
What's the best part about working across so many different neighborhoods at the same time? 
Every day at HR&A challenges me! Our work connects us with neighborhoods in a way that requires a level of intuition, humility, and creativity that I have not experienced before. Working across several communities, cities, and states simultaneously enables me to bridge the gap between the realities communities are facing and solutions that empower communities to thrive.
What story about your hometown of Inglewood should remain in the post-Superbowl headlines?
For Black and brown people, Inglewood has been a city of economic opportunity, a safe space, and hub of culture for decades. Events such as the Superbowl, the Olympics, etc. have re-instilled pride in community members in ways that the city has not seen since the Lakers and the Kings used to play at the Forum. These events also infuse much-needed capital into an economically disadvantaged area. The caveat to all of this, however, is that these major events put immense pressure on the community as visitors come to the city and see what a hidden gem it is. In the absence of an inclusive economic development strategy, Inglewood is vulnerable to the same level of gentrification and displacement that has been felt in neighborhoods such as Boyle Heights, Leimert Park/Baldwin Hills, West Adams, and other parts of Southern California in recent years.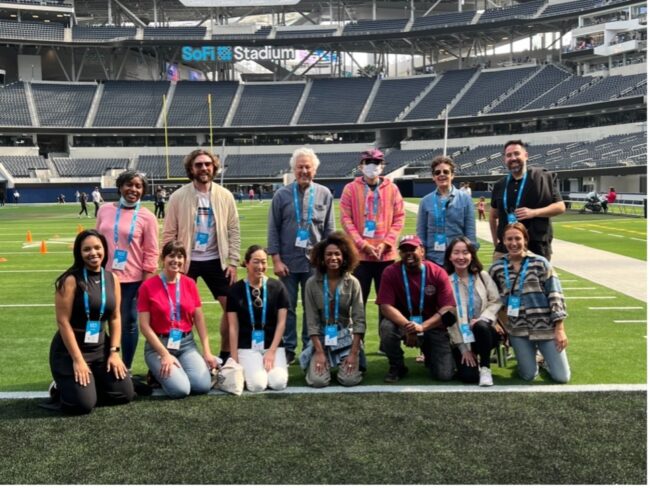 Our team recently spent a day visiting community landmarks in Inglewood, including SoFi Stadium, Image courtesy of Taylor Kay
What is one lesson that you tell your students to remember about planning and public policy? 
We (developers, planners, policymakers, etc.) carry a unique and nuanced responsibility to the communities we inhabit, as both people with lived experience and practitioners in positions of power. Our ethics, values, and politics inform the decisions we make that influence outcomes for people and planet. Therefore, it is important to operate from a place of servant leadership and global citizenship no matter what aspect of the industry we decide to pursue.
What are a few of your favorite locally owned businesses?There are far too many, but here are a few!