on Nov 24, 2020
A Just & Resilient Recovery: What's On the Table
Sign up for our newsletter here!
How is the Thanksgiving meal like a Just & Resilient Recovery? The last eight months have reminded us how interrelated all aspects of urban life are – public health and economic security, open space and democracy. As we continue to work toward a new normal that is more equitable than the last, our strategies more closely resemble a potluck spread than any single course. Click through the images below for a recap of some of our Just and Resilient Recovery thinking to date. Happy Thanksgiving!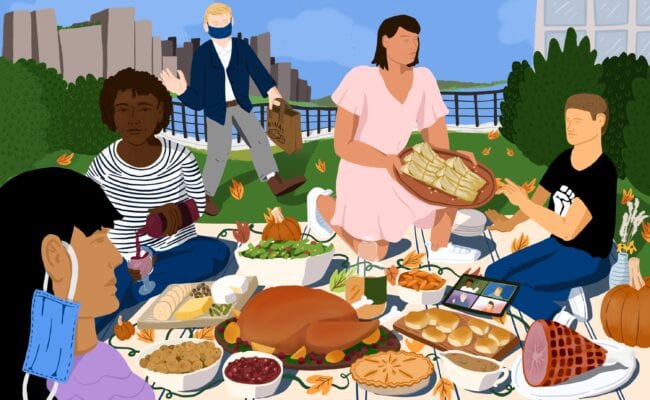 Image by Santo Jacobsson. Santo is an illustrator based in NYC and Minneapolis. His main work is multicultural and explores duality. Find more at santojacobsson.myportfolio.com and his Instagram: @santo.jacobsson.


Looking for a recipe for a real side dish in your meal, check out Nova Jacobson's Sausage Stuffing, courtesy of Candace Damon, and the Morine family Spoonbread with Leftover Turkey recipe from Madison Morine!