on Jun 03, 2022
Welcoming New Members of our Team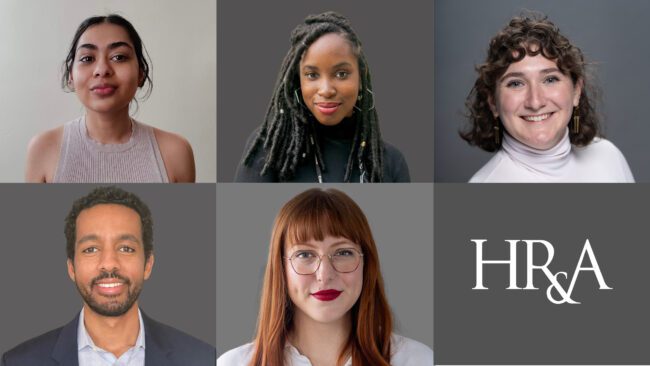 HR&A is pleased to announce new additions to the Growth, People and Operations (GPO) team in our New York and LA offices, and our Consulting team in our New York, Washington DC, and Raleigh offices.
Adina Jahan, Research Analyst | Adina's research and quantitative analysis guides strategies for equitable urban development, bringing expertise in the health policy and politics of underprivileged populations. Learn more about Adina.
Tajae Hinds, Recruitment Coordinator | Tajae supports HR&A's People team by informing, developing and implementing recruitment strategies for consulting and non-consulting roles. Learn more about Tajae.
Eve Lettau, Analyst | Eve's analysis guides policy recommendations for equitable and holistic economic development related to innovation districts, workforce development, and wealth. Learn more about Eve.
Danno Lemu, Analyst | Danno pulls from diverse experiences in community organizing, research, and data analysis to support economic development and affordable housing initiatives in the DC-region. Learn more about Danno.
Sam Moeller, Communications Manager | Sam helps HR&A tell its story by overseeing the firm's digital communications strategy in support of intentional growth and meaningful impact. Learn more about Sam.