on Jul 06, 2017
Unlocking Value from Public Assets
10 Best Practices for public-private collaboration to unlock value from outdated, underutilized public assets.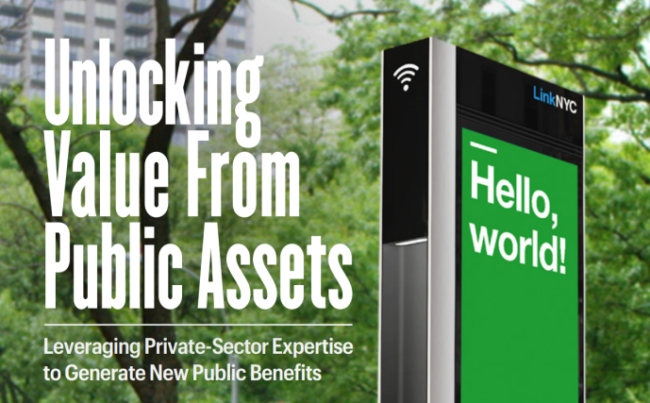 Infrastructure policy in the United States is at a critical juncture. Our historic underinvestment in infrastructure is well-documented, but the solutions to define a way forward remain unclear. A promising way to think about renewed investment in American infrastructure is to harness new ideas and technologies from the private sector to transform existing assets for broad public benefits.
Our recent report sponsored by RBC Capital Markets, Unlocking Value from Public Assets , details a framework the public sector can employ to generate new revenue streams and create broad public benefits from underused, extraneous, and outdated public assets and services. To successfully transform these assets – the public sector can use a proven set of best practices to identify opportunities for uncovering value, refine concepts to meet expectations, and implement successful partnerships.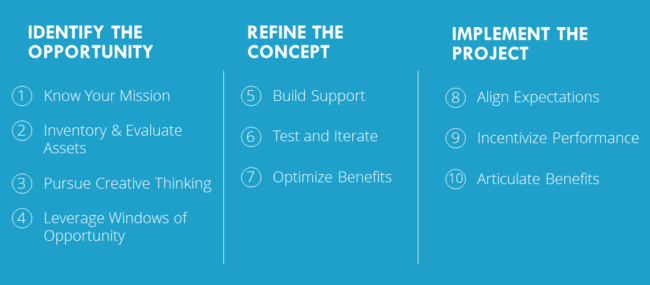 Read Unlocking Value from Public Assets for an in-depth review of each of these best practices, and details of five case studies of public-private collaboration that have successfully harnessed private-sector expertise to uncover value from public assets – including LinkNYC, the MBTA On-Demand Paratransit Program, Oregon's Solar Highways, and the University Center of Chicago.