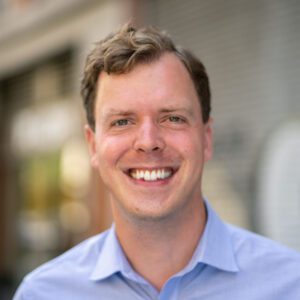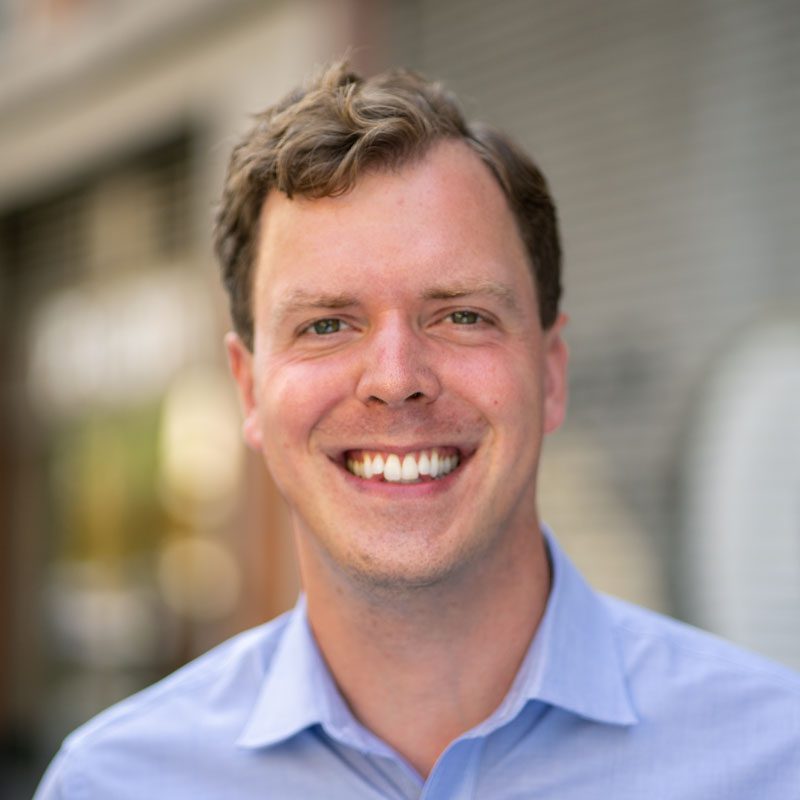 Thomas Jansen
Principal
Thomas Jansen is an experienced urban strategist providing real-estate, policy, financial and economic advisory to municipalities, institutions, and developers. Thomas helps clients and stakeholders navigate complexity to advance the implementation of real-estate and planning projects that produce wide-ranging public benefits.
Thomas's experience includes developing market-aligned visions for large-scale development projects, navigating fraught entitlement processes, and designing creative financing strategies.
Working at the intersection of the public and private sectors, Thomas advances complex development projects. These projects require close partnerships to move beyond market or financial challenges to deliver jobs, affordable housing and vital urban environments. Frequently, Thomas also works with public agencies and institutions to maximize the potential of public assets and transportation investments. Thomas has:
Advised the City of San Jose in negotiations with Google for a development agreement for the 80-acre Downtown West mixed-use neighborhood, which will include 1,000 affordable units, a $155 million community-directed stabilization and opportunity pathways fund, 15 acres of parks and open space, and other benefits.
Shaped a streamlined entitlement framework for Downtown Los Angeles on behalf of the Los Angeles Department of City Planning that will produce tens of millions of dollars of affordable housing and community benefits through incentive zoning structures which will be replicated in similar benefit programs in other Los Angeles community plan updates.
Analyzed the Los Angeles Unified School District's portfolio of over 6,400 acres of facilities and identified top opportunities for revenue generation and affordable housing production. In this assignment, Thomas managed the creation of a live tool incorporating property data to inform ongoing decision-making by senior executives.
Worked closely with planning and design teams to create market-aligned land use programs for dozens of large public and private properties. Project locations have ranged from the Los Angeles and San Francisco Bay areas to Austin, Cape Town, Dallas, Denver, Hong Kong, Santa Fe, and Seattle-Tacoma, among others.
Thomas also manages analysis and strategy development for important policy initiatives. Thomas's work focuses on growing access to economic opportunity, in part by aligning public-sector and business interests to invest in multi-benefit solutions. Thomas:
Developed the City of Los Angeles' first citywide economic developments strategy. The strategy included a 5-year strategic plan with organizational recommendations to better deliver economic development services, programs to address economic inequities and empower Angelenos, programs to strengthen city businesses, and place-based programs to grow local economies.
Determined the necessity of expanding the California State University System by constructing a 24th campus, as directed by the California State Legislature, through analysis of long-term enrollment demand and workforce/occupational needs. This effort identified more cost-effective strategies to invest in the system's capacity and better serve first-generation, underrepresented minority and low-income students.
Surveyed the Urban Land Institute's membership to analyze adoption of real estate development progressive practices that support social equity, health equity and individual health outcomes. This first-of-its kind survey also included recommendations for ULI to advance member awareness and adoption of such practices.
Prior to joining the firm, Thomas worked as an owner's representative in New York City and as an urban designer for mixed-use development projects in Europe, Asia and the Middle East. Thomas received his Master of Architecture from the University of Pennsylvania and pursued coursework in Real Estate Design and Development at both the Wharton School and Penn's School of Design. He holds a Bachelor of Arts in Architecture, cum laude, from the University of Pennsylvania.
Associate, American Institute of Architects
Member, Urban Land Institute, Young Leaders Group