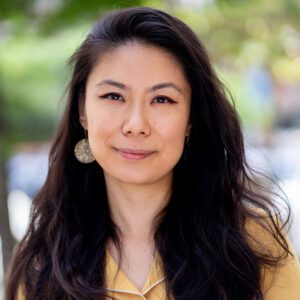 Sylvia Xiaomeng Li
Director
Sylvia leverages her planning, design, policy, and engagement expertise to help shape transformative development, robust large-scale planning efforts, and regulatory innovations to advance housing and economic equity.
Sylvia joined HR&A's New York City office as a Director in June 2022, bringing over eight years of experience in planning and public policy across government and non-for-profit sectors.
Sylvia was previously a senior planner and team lead at New York City's Department of City Planning where she oversaw the Department's Manhattan West Side portfolio, shepherded transformative public and private development projects through planning and public review, designed in-person and virtual stakeholder engagement strategies, contributed to policy making in affordable housing, economic development, and public realm and infrastructure investment. In 2022, she was recognized by Citizens Housing and Planning Council with the Ibo Balton Community Planner Award for her work as Lead Planner for the city's historic, equity-forward SoHo/NoHo Neighborhood Plan. Prior to her tenure in New York City government, Sylvia worked in economic development policy research at Center for an Urban Future, as an independent planning/GIS consultant to New York Academy of Medicine, and on planning and housing projects in China and Indonesia.
Sylvia holds a Master in Regional Planning from Cornell University, a Professional Certificate in Real Estate Finance from CUNY Baruch College, a Certificate of Sustainable Land Use from the University of Copenhagen, and a Bachelor of Engineering from Peking University (Beijing, China).
Member, American Planning Association 
Member, American Institute of Certified Planners (AICP) 
Member, Urban Land Institute (ULI)
Committee Co-chair, ULI NY Women's Leadership initiative (WLI) 
Co-chair, Public-Private Real Estate Professionals (P/PREP)