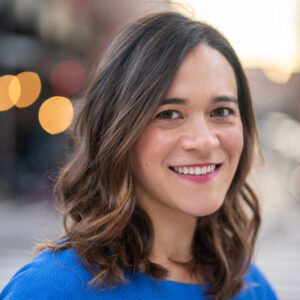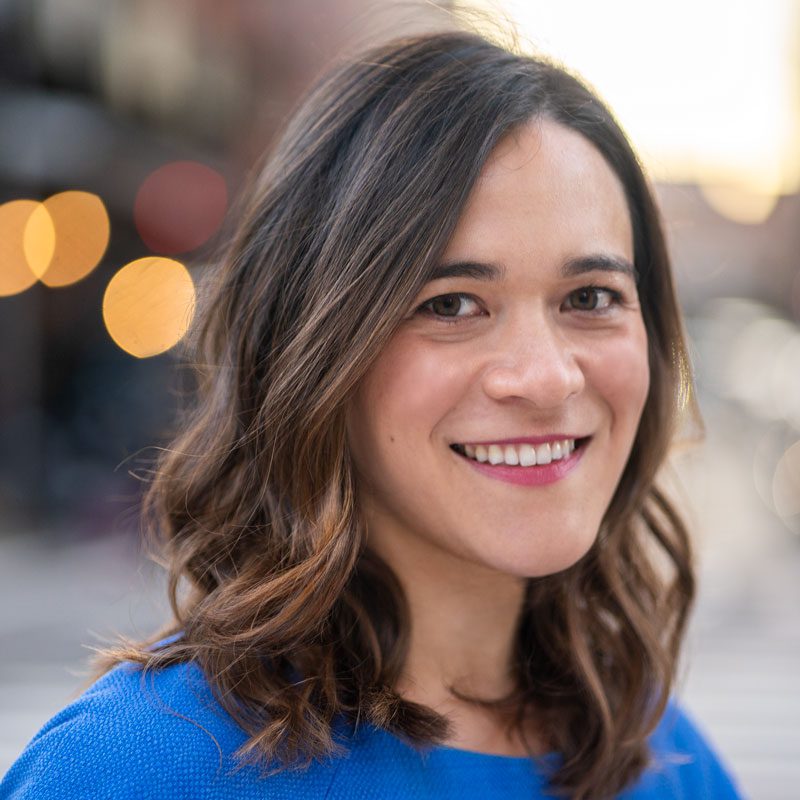 Sulin Carling
Principal
Sulin Carling advises public and private sector clients on creating vibrant downtowns, flourishing commercial corridors, and dynamic employment hubs. She crafts economic development, real estate, and public policy strategies to foster innovation in cities. 
Sulin works with clients across the country to balance private sector and community interests while advancing ambitious economic and community development initiatives. Her work includes supporting neighborhoods and small businesses in a shifting retail landscape, creating vibrant and inclusive local and regional employment hubs, and planning for the future of urban industrial areas. She draws upon a strong background in economic analysis, urban planning, public policy, and community engagement. 
Sulin helps to create stronger downtowns and retail corridors. For the National Landing Business Improvement District, Sulin led creation of a Market Impact Study with strategies for accelerating growth of an innovation district in downtown Arlington, Virginia anchored by AmazonHQ2, Virginia Tech, and $4B in infrastructure investments. Sulin led development of an economic benefits case for the Fifth Avenue Association's plan to transform Fifth Avenue into a world-class, pedestrian-focused corridor – announced by the Adams Administration in 2022 – to anchor the revitalization of Midtown Manhattan. Sulin also managed a study of the impacts of COVID on Long Island's downtowns for the Rauch Foundation, identifying interventions to help downtowns recover, adapt, and thrive in a post-COVID world.  
Sulin helps small businesses adapt and grow in the face of economic change. On behalf of Welcome to Chinatown, a not-for-profit organization focused on supporting entrepreneurs in Manhattan's Chinatown, Sulin directed the Chinatown Impact Study, which assessed neighborhood small business' challenges and identified interventions to support recovery, based on extensive business outreach. She is currently leading an effort to design a business incubator for AAPI businesses in Chinatown.  
Sulin is managing an interdisciplinary team to create a 50-year Master Plan for Pike Place Market in Seattle, leveraging her expertise in retail, food policy, small business, and real estate. Her other food policy work includes a study of barriers to creation of affordable grocery stores in low-income and gentrifying neighborhoods, and development of a best-in-class redevelopment plan for a wholesale produce market in a major metropolitan area. 
Sulin is HR&A's leader in industrial policy and development. On behalf of the City of New York, Sulin is facilitating an Industrial Working Group – comprised of businesses, advocates, and policy experts – to redefine the sectors' needs and opportunities as the city recovers from COVID.  Sulin is also supporting the City of Boston's plan to retain and grow 21st century industry in the Newmarket neighborhood.  
Sulin re-joined HR&A in 2020 after serving as Senior Economic Development Planner in the New York City Department of City Planning (DCP), where she led the North Brooklyn Industry & Innovation Plan, the most comprehensive study of an industrial area conducted by DCP in decades, and a comprehensive study of the future of retail and storefront vacancy trends. 
Sulin holds a Master in Urban Planning from the Harvard Graduate School of Design and a Bachelor of Arts from the University of Chicago. 
American Planning Association, Member