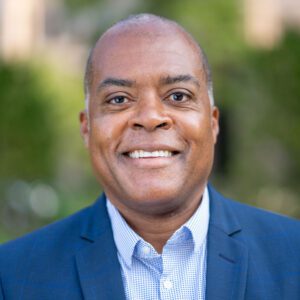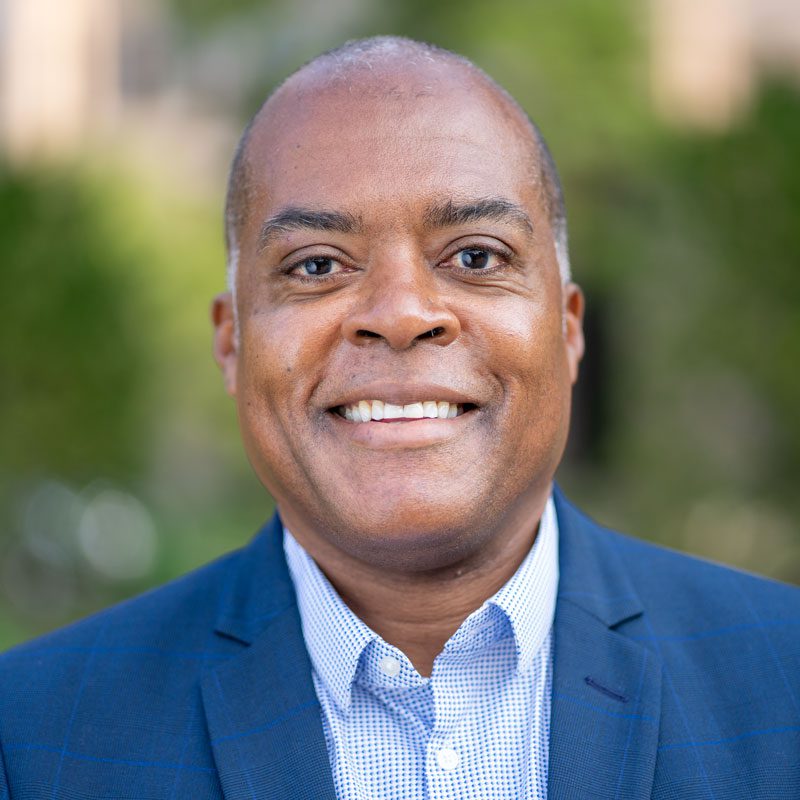 Stan Wall, P.E.
Partner
Stan Wall brings over 20 years of public-private real estate experience in the Washington Metro Area market. Stan counsels public and private clients on complex real estate projects by advising on strategy, planning, finance, development, and construction. Prior to joining HR&A, Stan was the Director of Real Estate and Station Planning at the Washington Metropolitan Area Transit Authority, where he led the organization's transit-oriented development program and advanced the development of the organizations land holdings around the Washington Metropolitan region. Stan is also the founder of Wall Development Group, an organization that pursues opportunities focused on sustainable development, urban infill, and public-private partnerships.

University of Pennsylvania, Master of Business Administration, Real Estate and Finance
Pennsylvania State University, Bachelor of Science, Architectural Engineering
HR&A Advisors, Inc., Partner, 2015 — Present
Washington Metropolitan Area Transit Authority, Director of Real Estate and Station, 2012 — 2015
Wall Development Group, Founder & President, 2006 — Present
Jones Lang LaSalle, Vice President, Public Institutions, 2002 — 2006
Washington Metropolitan Area Transit Authority, Capital Program Manager, 2001 — 2002
Deloitte Consulting, Manager, 1997 — 2001
Bovis Lend Lease, Project Engineer, 1995 — 1997
Urban Land Institute Transit Oriented Development Council, Member, 2016 — Present
Urban Land Institute Washington-Baltimore Regional TOD Council, Member, 2013 — 2015
Landscape Architecture Foundation Board Member, 2016 — Present
Maryland Sustainable Growth Commission Commission Member, 2014 — 2015
Innovation District Economic Impact, Arlington, VA
On behalf of a large private client, assessing the economic and fiscal impact of a proposed innovation district in Arlington, VA. Based on a review of planned development and projected operations of the institution, conducting an impact analysis of one-time and ongoing impacts and producing a study demonstrating the role of an innovation district as a unique and important addition supporting the economic competitiveness of Arlington and the broader Washington region.
Impact of Headquarters Development, Arlington, VA
In support of attracting a major technology employer to Arlington, Virginia, conducted an impact analysis to assess the economic, demographic, and housing impacts of the employer locating in Arlington, on behalf of a large developer as part of their ongoing negotiations with public officials and the employer. Developed a model and used IMPLAN to determine the economic and fiscal impact of one-time construction and on-going employment at the new headquarters location in Arlington County as well as spillover effects in Washington DC, Alexandria, and the rest of the State of Virginia. Developed a methodology and conducted analysis to project population growth by jurisdiction above and beyond expected baseline growth using existing commuting patterns, regional growth rates, and housing production rates. Determined required housing production by jurisdiction to accommodate the increase in population and estimated new affordable housing deliveries based on existing affordable housing requirements in place for the development of market rate housing.
100 Resilient Cities: Resilient Atlanta Strategy, Atlanta, GA
Strategy partner and advisor to the Chief Resilience Officer (CRO) of the City of Atlanta, to craft a citywide resilience strategy. Conducted an agenda-setting workshop to engage key senior City officials and community stakeholders about the City's resilience needs, opportunities, and priorities. Supporting the CRO to coordinate stakeholder workshops and engagement processes; analyze the city-context; and provide best practices and an analysis of lessons learned toward defining and implementing a strategic plan. Helping produce recommendations for high-priority, implementable projects involving infrastructural, economic, and social solutions.
Atlanta Equitable Housing Needs Assessment, Atlanta, GA
Leading an assessment of Atlanta's existing and projected future housing needs to determine the housing necessary to achieve an equitable supply and distribution of affordable housing. Based on the assessment of equitable housing needs HR&A will describe a suite of policies and programs to move Atlanta toward equitable housing. HR&A will co-facilitate with the city a series of community meetings to present the assessment of equitable housing needs and gather input on public support for different policies and programs to move toward and equitable supply of affordable housing throughout the city.
Inclusionary Housing, Detroit, MI
Evaluated the potential impacts of a proposed inclusionary housing policy, managed a local housing market analysis, tested the feasibility and impact of the proposed policy and recommended policies that would be most effective in Detroit. Developed a public-facing strategy that laid the blueprint for the City of Detroit Housing and Revitalization Department's policy decisions and actions. Oversaw a rigorous market analysis, financial feasibility analysis, policy analysis. This work supported the department's position in negotiations with a local City Council Member to establish an inclusionary housing policy that drove toward affordable housing goals without stifling market activity in an emerging market. Also managed the development of a public-facing housing strategy that expressed the City of Detroit's housing priorities for multifamily housing and established a formalized plan for implementation. Developed a strategy outline, coordinated drafting of the content for all initiatives with the City and partner organizations, and oversaw the production of a document designed for public release. The city released its Multifamily Affordable Housing Strategy in the spring of 2018 with the goal of preserving 10,000 existing affordable units and developing 2,000 new affordable units by 2023.
Long-Term Affordability Feasibility Study and Plan, Detroit, MI
Leading a multi-disciplinary team to develop models that leverage publicly owned land to create and preserve long-term housing affordability. Leading the Team in exploring the viability of different models by evaluating existing market conditions and housing typologies, local and national precedent models, financial feasibility, legal considerations, and local capacity for implementation. Supporting business operations planning for a preferred model, which will identify the steps that the City, funders, and partners will need to take to implement the identified long-term affordability strategy.
Office and Retail Analysis, Charlottesville, VA
On behalf of the City of Charlottesville, conducted a comprehensive retail and office market analysis, the findings of which were used to evaluate potential changes in the economic development strategy of the city. Assessed the general economic conditions of Charlottesville and the surrounding region, evaluated the competitive positioning of the city's retail and office markets, and projected future demand of retail and office space to identify space needs in coming years. Synthesized the analysis into a thorough identification of the city's strengths, weaknesses, opportunities, and threats, identifying key strategic themes to guide the city in future policy decisions, particularly in positioning and promoting vibrancy and walkability of downtown Charlottesville.
National Resource Network — Baltimore Neighborhood School Investment Planning, Baltimore, MD
Advised the City of Baltimore on neighborhood revitalization and building reuse strategies. Supported the Baltimore Department of Planning's program to leverage investment in school facilities to strengthen connections with surrounding neighborhoods, and created strategies to coordinate and catalyze neighborhood revitalization with the openings of new schools. Developed a framework to analyze individual reuse decisions based on building condition, public policy objectives, and neighborhood and market conditions. Provided assessment of reuse alternatives for three closed school sites.
District of Columbia Cultural Plan, Baltimore, Washington, D.C.
Creating a Cultural Plan for the District of Columbia, which will further the City's goals of fostering a vibrant ecosystem of arts and culture throughout the city. Developing the cultural definition and framework; defining and assessing the existing cultural ecosystem; evaluating the economic impacts of the arts in the city; and assessing the strengths, weaknesses, opportunities, and threats of the ecosystem. Defining strategies to support culture across the city based on their potential for economic and community impacts, producing a final Cultural Plan.
Assessing the Value of American Downtowns
On behalf of the International Downtown Association (IDA), developed a replicable methodology to assess the value of American downtowns in collaboration with thirteen leading downtown management organizations, including Centro San Antonio along with Downtown Grand Rapids, Inc.; Downtown Santa Monica, Inc.; the Union Square BID (San Francisco, CA); the Miami Downtown Development Authority; the Greater Wichita Partnership; Downtown Norfolk (VA); the Downtown Seattle Association; Charlotte Center City Partners; Downtown Lancaster BLVD (Lancaster, CA); the Pittsburgh Downtown Partnership; the Downtown Sacramento Partnership; and the Baltimore Downtown Partnership. With participating downtowns, first created a set of value principles such as economic performance, social equity, accessibility, and sustainability, that was then associated with replicable, data-driven success metrics to be piloted with participating downtowns. At the conclusion of the pilot phase, delivered a first-of-its-kind methodology to the IDA and its partners to evaluate and compare downtowns as well as advocate for continued investment.