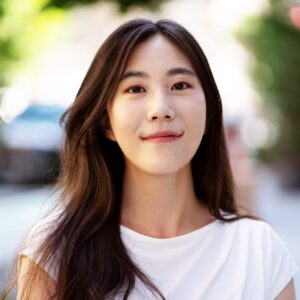 Sori Han
Analyst
Sori brings experience in research and data analysis to support creative and equitable economic development strategies for both private and public sector clients.
Prior to HR&A, Sori served as a community planning fellow at the Manhattan Community Board 2, deepening her understanding of the NYC DOT Open Street program's impact at the community level and witnessing the transformation of streets into valued civic resources and a catalyst for economic development. Prior to her studies in urban planning, Sori was a high school geography teacher in Seoul, South Korea. She also worked briefly as a 3D modeling consultant for the Seoul Metropolitan Government, working closely with city agencies in developing emergency management plans.
Sori holds a Master's degree in Urban Planning from Columbia University and a Bachelor's degree in Geography Education from Ewha Womans University.