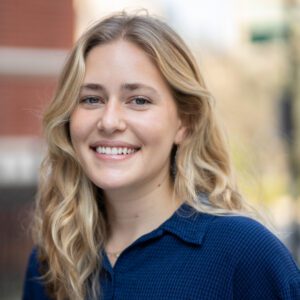 Sophie Danish
Research Analyst
Sophie joins the DCO as a Research Analyst and supports the firm's affordable housing and transit-oriented development projects.
Before joining HR&A, Sophie served as the Regional Mobility and Infrastructure Intern at the Greater Washington Partnership. At the Partnership, she created a survey to collect information on Washington-area employers' return-to-work plans and conducted research on equitable transit-oriented development. She has also interned at the Congress for the New Urbanism, Charlotte Sister Cities, and taught at Horizons Greater Washington.
Sophie holds a B.A. in History with Honors from Davidson College and a minor in Digital Studies. At Davidson, she wrote her senior thesis on the history of development in neighborhoods around the D.C. Metro.