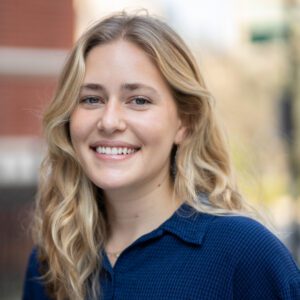 Sophie Danish
Research Analyst
Sophie provides analytical support for HR&A's affordable housing, transit-oriented development, and climate practices.
Based in the New York office, Sophie serves a range of clients across the country through market analysis, stakeholder and community engagement, economic development strategy, and program design.
Prior to joining HR&A, Sophie served as the Regional Mobility and Infrastructure Intern at the Greater Washington Partnership. There, she researched best practices in equitable transit-oriented development for bus rapid transit in Richmond, Virginia, assessed Washington-area employers' return-to-work plans, and supported advocacy for a D.C. bus network transformation.
Sophie holds a B.A. in History with Honors from Davidson College and a minor in Digital Studies. In her senior thesis, she explored the history of development in neighborhoods around the D.C. Metro and 1960s urban policy.