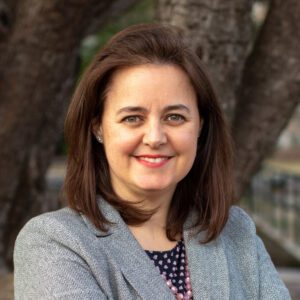 Moira Todd
Talent Manager
Moira works to ensure the effective use of consulting staff across the firm and supports the professional growth of HR&A employees.
As a Talent Manager based in HR&A's DC Office (DCO), Moira works closely with HR&A's Partners and Project Managers to align consulting staff with client projects and business development opportunities to optimize the professional growth of employees and firm outcomes. Moira also spearheads HR&A's BIPOC Sponsorship Program (an initiative of the Anti-racism Core Team), manages firmwide learning and development, and supports people-team initiatives.
Moira has over 20 years of professional experience managing projects, events, people, and budgets in higher education institutions, a trade association, and a commercial real estate firm. Most recently, Moira developed and led an onboarding program for 400 incoming graduate students, coached over 1,500 graduate students and alumni, collaboratively designed and executed an extensive career resource library on a learning management system, and co-led a university-wide women's mentoring program at Georgetown University. Previously, Moira led an international affairs research center and supported the research life-cycle from brainstorming to book launches to conferences. Moira's human resources management graduate capstone project focused on improving performance development and performance evaluations in partnership with the Bureau of Global Talent Management with the U.S Dept. of State.
Moira holds a Master of Professional Studies (M.P.S.) in Human Resources Management from Georgetown University, a Bachelor of Arts (B.A.) from Johns Hopkins University in International Studies, and a certification from Gallup as a CliftonStrengths Coach. Moira holds membership with the Society for Human Resources Management (SHRM).