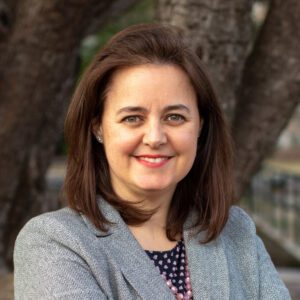 Moira Todd
Talent Manager
Moira joins the People team as a Talent Manager based in HR&A's DC Office (DCO) and has over 20 years of experience in higher education and the private sector through her work at Georgetown University, Tufts University, the U.S. Chamber of Commerce, and Charles E. Smith Commercial Realty.
Most recently, Moira coached over 1,500 alumni and graduate students at Georgetown's School of Foreign Service (SFS). Previously, Moira led the Mortara Center for International Studies, the SFS research center, by supporting the research life cycle from brainstorming to book launches. Moira brings skills in developing others through the flow of work, onboarding, coaching, mentoring, event planning, and research support. Moira's human resources management graduate capstone project focused on improving performance development and performance evaluations in partnership with the Bureau of Global Talent Management with the U.S Dept. of State.
As Talent Manager, Moira will be working closely with Studio Leadership, Partners, and Project Managers in support of staffing and talent development for Studios 1, 3, and 5 where she will align consulting staff with client projects and business development opportunities to optimize the professional growth of employees and firm outcomes. Moira also looks forward to supporting community-building programming and working with HR&A's Anti-racism Core Team to implement the firm's People-based anti-racism initiatives.
Moira holds a Master of Professional Studies (M.P.S.) in Human Resources Management from Georgetown University, a Bachelor of Arts (B.A.) from Johns Hopkins University in International Studies, and a Gallup-certified Clifton Strengths coach, and holds membership with the Society for Human Resources Management (SHRM).