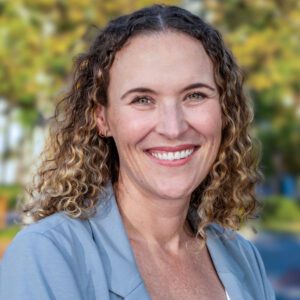 Maile Martinez
Director
Maile drives collaboration and coordination across diverse stakeholder groups to ensure digital inclusion for all.
As a Director in the Broadband and Digital Equity practice, Maile applies her deep familiarity with United States broadband policy and funding programs to HR&A's work expanding broadband access and adoption among underserved communities.
Maile comes to HR&A from the Microsoft Airband team, where she managed partnerships with Internet Service Providers, nonprofits, and other digital equity stakeholders, bringing four million unserved rural Americans under broadband coverage in less than five years. She also led development and publication of the Digital Equity Dashboard, designed to empower state agencies and digital equity leaders with data to guide decision making and investments. She has 15 years of experience in the digital inclusion space, including a background in youth digital skills, computer science education, and youth media production. She began her career as a Teach For America corps member, teaching middle school language arts in Phoenix, Arizona.
Maile holds a Bachelor of Arts in Romance Languages from Mount Holyoke College, a Master of Education from Arizona State University, and a Master of Philosophy in European Literature from the University of Cambridge, St. John's College, where she was a Gates Cambridge Scholar.