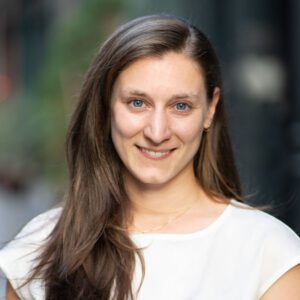 Laura Semeraro
Senior Analyst
Laura specializes in real estate advisory, housing affordability, and economic development, supporting financial analysis and strategic advisory for public, private, and institutional clients.
Prior to her role at HR&A, Laura worked as an Analyst for Shorewood Real Estate Group on projects in the New York Metropolitan area. She researched market data for and underwrote potential acquisitions, and provided analytical support during property due diligence and predevelopment.
Prior to her work in Real Estate Development, Laura was a Staff Engineer at Langan Engineering, where she performed due diligence for site civil work and supported permitting efforts for projects in New York City. Laura coordinated with team members to solve issues in the field and inspected contractor site work during construction.
Laura holds a Master of Science in Urban Planning and a Master of Science in Real Estate Development from Columbia University, and a Bachelor of Science in Civil Engineering from the University of Notre Dame.