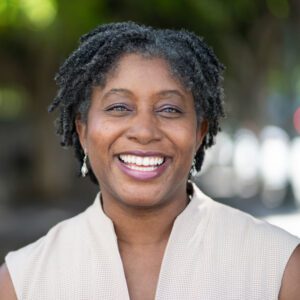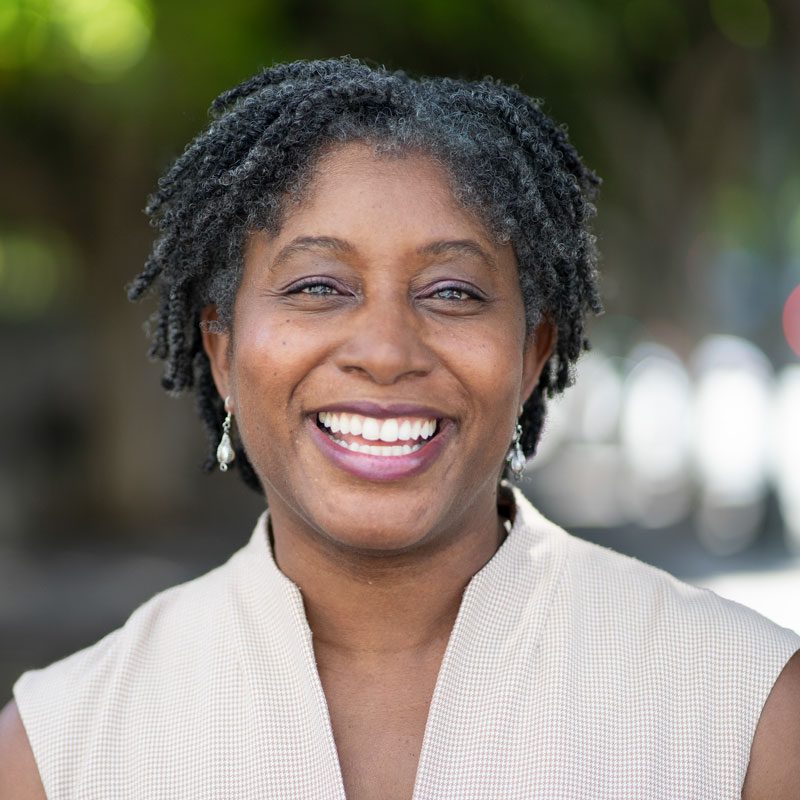 Judith Taylor
Partner
Judith leads forward-looking market and economic analyses that help public and private clients identify and implement transformational, yet achievable, real estate development strategies.
Since joining HR&A's Los Angeles Office in 2013, Judith has focused her expertise in transit-oriented development (TOD) and economic and placemaking strategies for suburban, exurban, and historically disinvested communities. Judith has a breadth of experience providing customized economic analyses including real estate market analysis, economic impact analysis, fiscal impact analysis, development advisory assistance, revitalization strategies, and funding and value capture strategies, to aid clients in optimizing unique development opportunities.
Judith's TOD work includes financial analysis and the development of a community benefits strategy for the Expo Light Rail Phase II Transit Neighborhood Plans for the City of Los Angeles and an innovative integrated TOD corridor planning effort for the proposed West Santa Ana Branch Light Rail for Metro.
Judith has also developed economic strategies to leverage the value of the proposed California High Speed Rail for the City of Bakersfield and is providing development advisory services for the City of San Jose as it looks to develop the station area of the largest new multi-modal high-speed rail station west of the Mississippi, Diridon Station.
Throughout her career Judith has provided analysis and developed revitalization strategies for aging suburban corridors and districts in cities such as the Palmdale, Montclair, Upland, Cathedral City, and Indio, California. Judith has also been on the forefront of health and wellness-anchored redevelopment districts and currently is working on a project in Lancaster, CA.
Judith analyzes and supports community-desired development in historically disinvested neighborhoods. Judith led the financing and funding analysis for the $1 billion Jordan Downs Public Housing Redevelopment Masterplan for the City of Los Angeles Housing Authority while at Economics Research Associates and has completed a number of studies for public and private clients for the Crenshaw/LAX Light Rail Transit stations in South Los Angeles at HR&A, including real estate advisory for a community-informed Design for Development used to support the recent Metro-led solicitation process for publicly-owned land around two Crenshaw/LAX stations.
In addition to her TOD and market analysis work, Judith is an industry leader in economic impact analysis. She led the economic impact analysis for several high-profile sports and entertainment events, projects, and firms, such as the proposed Seattle NBA Arena, the proposed City of Industry NFL Stadium, Cirque du Soleil's KOOZA and Walt Disney Parks and Resorts. Judith has also provided fiscal and economic assistance to private clients such as Hines, Pardee Homes.
Prior to joining HR&A, Judith served as the Director of Real Estate and Economic Planning practice at Pro Forma Advisors and as a Senior Associate with the former Economics Research Associates. Judith is a graduate of Stanford University with a Bachelor's of Arts in Economics, and holds a Master's in Public Policy and Urban Planning from the Harvard Kennedy School.  Judith is an active member of ULI and APA.  In her spare time Judith enjoys hiking, biking, and mentoring foster youth.
Women in Transportation, Los Angeles Chapter, Board Member
Urban Land Institute, Member
American Planning Association, Member