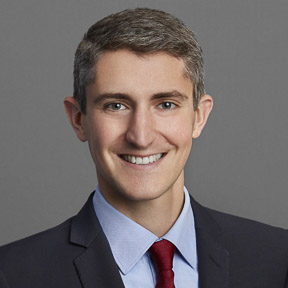 Giacomo Bagarella
Senior Analyst
Giacomo has helped government agencies, businesses, and NGOs to shape and deliver better public policies in the U.S., U.K., and Singapore, with a focus on technology and governance.

Before joining HR&A, Giacomo crafted and implemented technology strategies at the Massachusetts Executive Office of Technology Services and Security. There, he led a project to reimagine the Commonwealth's delivery of unemployment benefits and workforce services through human-centered design and user journey mapping. At EOTSS, he also worked closely with Massachusetts's Chief Digital Officer to scale the Digital Service team and to launch the new state website Mass.gov, assisting dozens of other agencies to transition to the new platform. Previously, Giacomo was a New York City Urban Fellow in the class of 2013-2014, during which time he worked with the Department of Citywide Administrative Services to streamline how the City procures goods and services.

Giacomo received the WyWy Gold Medal for Best Policy Analysis Exercise for a consulting project on urban redevelopment for Singapore's Centre for Liveable Cities while he was a student at the National University of Singapore. He has worked with local and national government in the U.K. and has spent time in the Middle East and the Balkans. He is a member of the Harvard Kennedy School's Emerging Technology Policy Network.

Giacomo has a Bachelor of Arts in Government from Harvard University and a Master of Public Administration – Master in Public Policy dual degree with distinction from the London School of Economics and the Lee Kuan Yew School of Public Policy. His work has been published in academic journals, TechCrunch, Foreign Policy, and an Italian newspaper. He also regularly writes about policy, technology, and international affairs on his Medium blog, The Envoy.