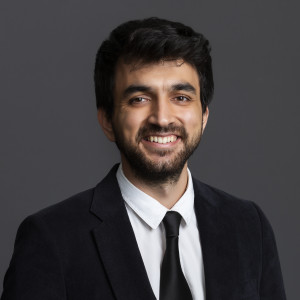 Erman Eruz
Analyst
With a multidisciplinary and international background, Erman provides research and analytical support for large-scale urban development and infrastructure projects.

Erman is currently supporting the City of New York as the Mayor's office develops a broadband implementation plan that optimizes the city's role in connecting every resident and business with affordable, reliable, high speed internet service.

Prior to joining HR&A, Erman was an architectural design intern at Waggonner & Ball Architecture/Environment in New Orleans, where he worked on resilient urban design interventions in Norfolk Ohio Creek Watershed, the conceptual architectural design of a nature conservancy in New Orleans and the planning and design of a K-12 school campus in Beijing, China. Erman also worked as a visiting research scholar at Istanbul Technical University's Housing Research Center, on the relationship between transit-oriented development, local governance and housing in Istanbul, Turkey. Additionally, Erman was a structural engineering intern at the New York office of Skidmore, Owings & Merrill.

Erman holds a Master of Architecture from Rice University School of Architecture and a Bachelor of Science in Civil & Environmental Engineering, cum laude, from Princeton University.