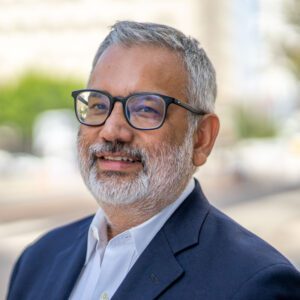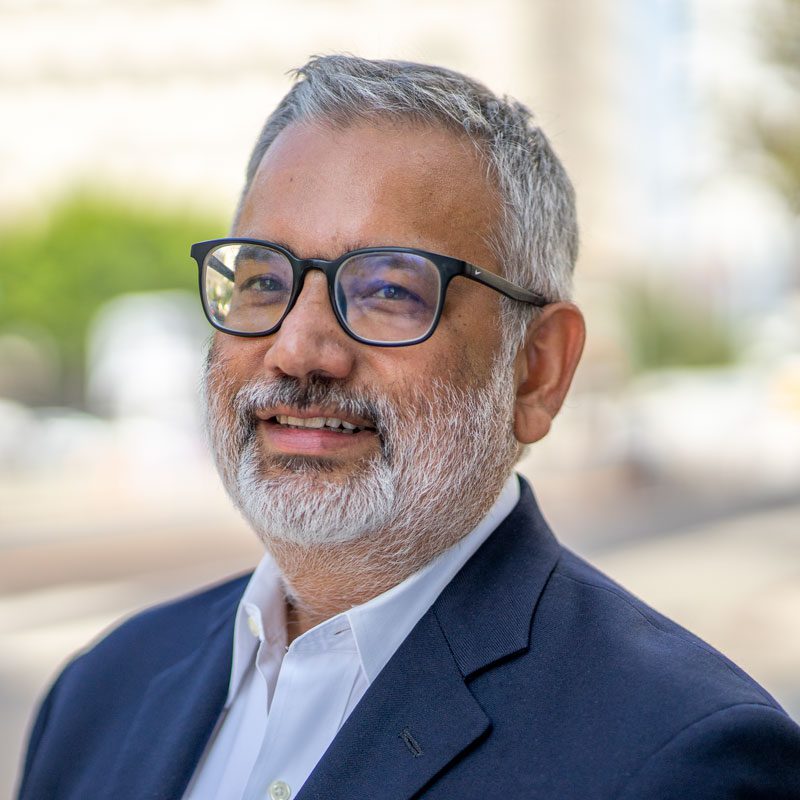 Amitabh Barthakur, AICP
Partner
Amitabh brings over 20 years of national and international experience and a deep understanding of public private partnerships (P3s) and value capture strategies to support a wide range of public infrastructure investments and economic development. Amitabh combines rigorous diagnosis, robust policy testing, and diverse stakeholder input to craft implementation strategies for complex public private partnerships.
Amitabh helps implement real estate leveraged P3s in a way that optimizes public real estate value and creates broader community benefits. With analytical acumen and multidisciplinary thinking, Amitabh designs credible P3 solutions that effectively balances public and private sector objectives. He helped negotiate the development agreement between the City of San Jose and Google, where Google has committed to deliver a $200 Million community benefits package related to their planned Downtown West project in San Jose. For the Santa Clara Valley Transportation Authority, he developed a joint development strategy for station-adjacent sites along the BART Silicon Valley Extension, which helped VTA secure one of the first allocations under the Federal Transit Administration's (FTA) Expedited Project Delivery (EPD) program. He is also supporting the San Diego Association of Government (SANDAG) on the P3 implementation of it's Central Mobility Hub project.
Amitabh designs creative value capture strategies to support infrastructure and community benefits. His work is particularly focused on 'Restorative Infrastructure' that seek to redress previous disinvestment and create broad economic and environmental benefits. Utilizing tools ranging from impact fees, assessment districts, and tax increment financing, transfer of development rights and incentive zoning, Amitabh creates funding strategies for infrastructure. He worked with the City of Los Angeles to analyze the funding capacity of an Enhanced Infrastructure Financing District (EIFD) to support the restoration of the Los Angeles River, for the City of Seattle he developed a financial plan for the I-5 freeway lid proposed in downtown Seattle, which would stitch together historically disconnected neighborhoods, and he evaluated value capture strategies to support the extension of the Crenshaw/LAX Line between LAX and Hollywood, connecting some of the region's historically disinvested neighborhoods to its major employment centers.
Amitabh leads strategies supporting transit-oriented development (TOD), repositioning transportation assets to align community priorities with market opportunities. As an industry leader in TOD, he has advised on planning and implementation for TOD projects across all forms of transportation systems ranging from Bus Rapid Transit (BRT) to High Speed Rail. He worked with LA Metro to develop a TOD implementation framework along the planned West Santa Ana Branch light rail line, formulated land use vision and strategy for the ARRIVE Corridor, a commuter rail along six municipalities in San Bernardino County, and supported development concepts leveraging the Ultimate Urban Connector, a future autonomous vehicle shuttle transit system in Jacksonville, Florida. Amitabh's work also includes station area planning for future California High Speed Rail stations in Bakersfield and Palmdale.
Amitabh helps cities frame their long-term planning with a focus on fiscal sustainability and economic development. He has shaped more than a dozen general plans, specific plans, and economic development strategies that do not simply "check the box," but truly define community values and trade-offs. For the City of Los Angeles, he helped develop a citywide economic development strategy that sets long-term goals of equitable and sustainable economic growth, accompanied by an organizational structure that can most effectively deliver the vision. He is working on the general plan update for Culver City, along with strategies around increasing the resilience of retail and encouraging economic recovery from the Covid-19 pandemic.
Amitabh brings a wealth of global experience. He has worked on the regional development strategy for the Delhi Mumbai Industrial Corridor, a high sped freight rail corridor connecting Delhi and Mumbai in India. He has advised governments, private entities, and institutions like the World Bank, Inter-American Development Bank, and Asian Development Bank on developing public private partnership and value capture strategies. His projects have spanned more than fifteen countries across the Americas, Caribbean, Asia, and the Middle East.
Prior to HR&A, Amitabh was a Vice President with AECOM and Regional Director for Planning, Design, and Development for AECOM in India. Prior to this, he led AECOM's Economics practice in the US-West region and served as the Global Practice leader for the firm's Economic Planning and Real Estate sector. Amitabh was a Principal with Economics Research Associates until the two firms merged in 2007. Amitabh holds a Masters in Urban Planning and a Masters in Building Science from the University of Southern California. He also holds a Bachelor of Architecture from the School of Planning and Architecture in New Delhi, India.
Member, Urban Land Institute
Member, American Planning Association
Registered Planner, American Institute of Certified Planners (AICP)
Council of Architects