on Jan 26, 2012
Stockton Williams Joins HR&A's D.C. Office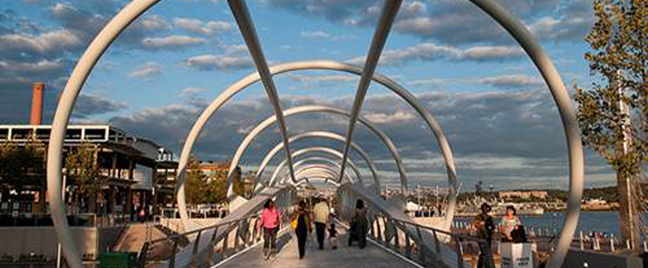 HR&A is thrilled to welcome Stockton Williams as a Principal in our Washington, D.C. office. Stockton is a leading expert in the intersection of environmental policy and urban development and will support HR&A's innovative practice in this area.
Until recently, Stockton served as a Senior Advisor in Urban Policy at the U.S. Department of Energy (DOE), where he developed strategies to expand clean energy and energy efficiency opportunities in metropolitan regions, represented DOE on urban policy issues at the White House, and collaborated on sustainability policy with multiple federal agencies. He has also held senior leadership positions at the U.S. Department of Housing and Urban Development, Living Cities and Enterprise Community Partners.
Stockton has written and spoken widely on the subject of sustainable development and served on the boards of several real estate, housing, and energy organizations, including the Urban Land Institute Advisory Group on Climate Change, Land Use & Energy.
For over thirty years, HR&A has provided strategic advisory services for some of the most complex mixed-use, neighborhood, campus, and regional development projects across North America and abroad. With Stockton joining the firm, we have increased our capacity to provide our clients with advisory services for clean energy, sustainable communities, and affordable housing finance.