on Mar 31, 2016
Resilient NOLA receives a National Planning Excellence Award for Best Practice
HR&A Advisors is a proud partner of Resilient NOLA, this year's recipient of the American Planning Association's National Planning Excellence Award for Best Practice.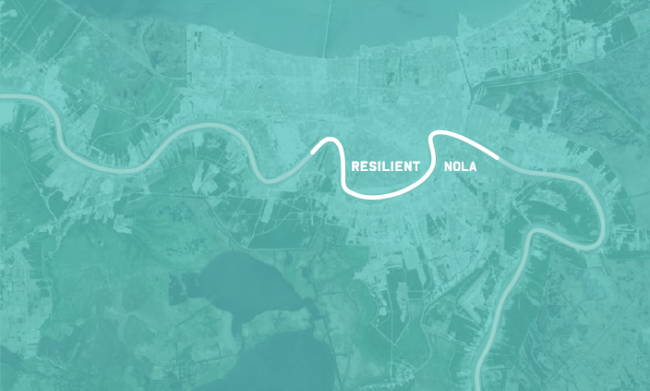 Resilient NOLA, the groundbreaking resilience strategy for the City of New Orleans, released in August 2015, is this year's recipient of the APA National Planning Excellence Award for Best Practice. The strategic actions in this plan, developed with HR&A's support as part of 100 Resilient Cities – Pioneered by the Rockefeller Foundation, will shape the future of New Orleans by defining an implementation-driven, holistic approach to advancing the city's physical, economic, and social resilience. This approach, which incorporated the input of over 350 stakeholders including historically underserved residents, looks beyond traditional recovery and physical resilience interventions to create a transformative vision for inclusion, connectivity, and economic vitality.
The team developed the strategy's 41 project-specific initiatives through an integrative process that considered the critical needs of environmental preparedness, infrastructure and systems modernization, and equitable access to opportunity. These actionable initiatives include increased coastal protections, urban water management strategies, and infrastructure systems redundancy to protect the city's physical assets, as well as affordable housing policies, workforce development programs, and improved transit connectivity to foster empowered, equitable communities and economic growth for multiple generations of New Orleanians.
HR&A is a proud partner in this work, and will continue supporting the City of New Orleans through the implementation of its resilience initiatives, including the Gentilly Resilience District, which was recently awarded $141 million from U.S. Department of Housing and Urban Development through the National Disaster Resilience Competition.