on Jun 24, 2013
NYCEDC Launches "Staten Island Storefronts: The Race for Space!"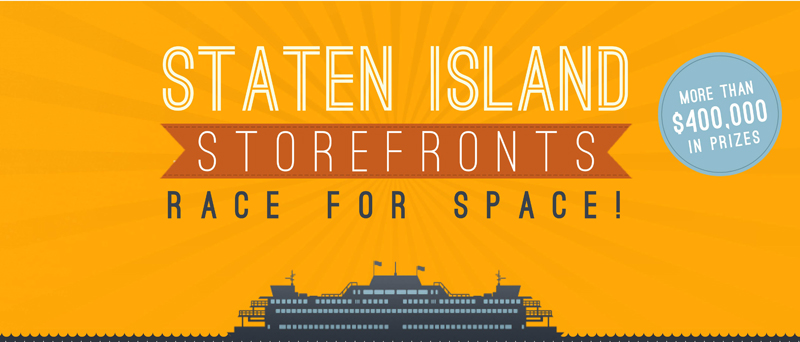 On Monday June 24th, the New York City Economic Development Corporation (NYCEDC) launched "Staten Island Storefronts: The Race for Space!" HR&A partnered with NYCEDC to design the competition, which seeks to attract catalytic retail businesses to Downtown Staten Island, and is advising NYCEDC through program implementation.
For Staten Island Storefronts: The Race for Space, NYCEDC established a fund of $425,000 in prize funds, to be awarded to eligible businesses opening new storefronts in Downtown Staten Island on a first-come-first-served basis. A map of the eligibility zone is available here, and almost any ground floor retailer is eligible to apply.
This innovative economic development initiative is designed to fill existing storefronts with businesses committed to the neighborhood and invested in its future. The competition also builds on the momentum of other planned projects in downtown Staten Island, including the world's largest Observation Wheel, a new city incubator space, and more than a thousand new housing units planned for the New Stapleton Waterfront.
The first round of Staten Island Storefronts will close on September 30th, 2013, or when funds are exhausted. Read more in the Wall Street Journal.
HR&A also designed and administers Take the H.E.L.M. – Hire + Expand in Lower Manhattan, another NYCEDC competition designed to encourage innovative companies to join other businesses that have recently opened or expanded office space in Lower Manhattan.