on Jul 31, 2015
NYC BigApps 2015 Returns for its Sixth Year
The world's largest civic technology competition is back. This year's NYC BigApps competition – produced by HR&A on behalf of the New York City Economic Development Corporation (NYCEDC) – asks teams to build apps, devices, and other tech tools that solve four pressing challenges aligned with the de Blasio Administration's OneNYC long-term plan. The Challenges are: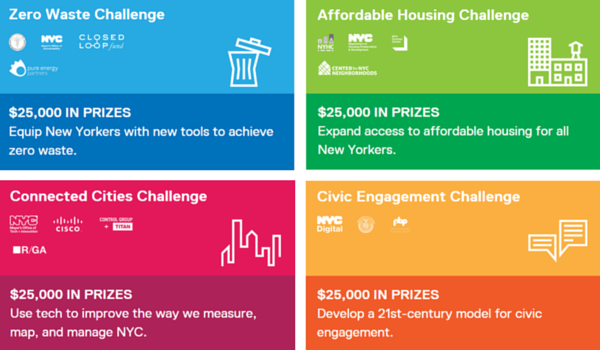 Team BigApps is partnering with more than 20 City agencies, policy advocates, and tech experts to offer mentorship and other resources to help create impactful products around these challenges. Finalists and winners will be eligible for $125,000 in cash prizes and post-competition support services to support the launch of their products across New York City and globally. Past BigApps winners include Heat Seek NYC, maker of a device that helps tenants report heating complaints, and Mind My Business, an app that keeps small businesses informed of happenings in their neighborhood.
BigApps is open to everyone — novice or pro; individual, team, or business; developer, data scientist, product manager, or content specialist. Visit BigApps.nyc to browse participants and projects, sign up for news and updates, and join the competition. Follow BigApps on Facebook and Twitter to stay tuned in on contest updates.