on Jun 26, 2015
HR&A Partners with ULI-LA to Help Coordinate LA River Revitalization Efforts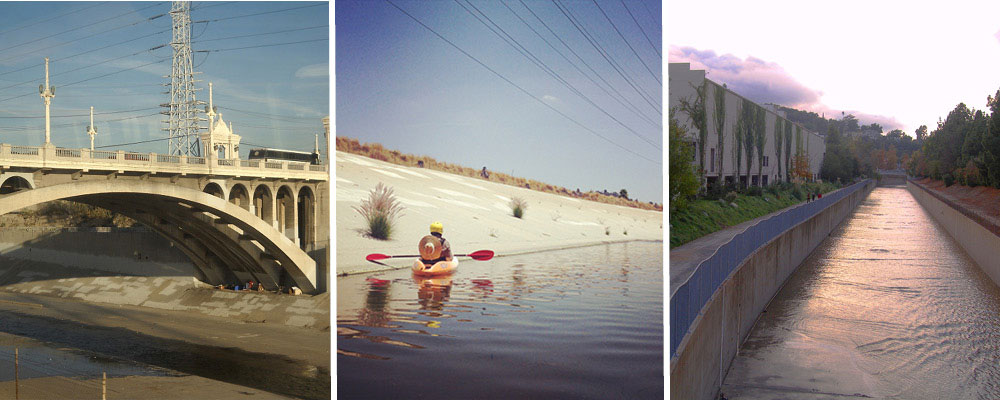 The story of the Los Angeles River is almost as long as its 51-mile span across its namesake city and county. Once flowing freely through Los Angeles, its route is now imprisoned within a concrete channel built by the U.S. Army Corps of Engineers to reduce flooding and contain wastewater. For almost fifty years, most of the river has remained disconnected from surrounding communities and inaccessible to the public – but residents, along with the local elected officials, and particularly Los Angeles Mayor Eric Garcetti, want their river back and are planning for its long-delayed renaissance. However, the river's path also serves as a major commercial rail corridor that carries freight from the Ports of Long Beach and Los Angeles, the most active port complex in the United States. In a new report Paths to Partnership: Nurturing LA's River & Rail Vitality, Paul Silvern, a Partner in HR&A's Los Angeles office, together with staff and other members of the Urban Land Institute of Los Angeles, examined the challenges and opportunities of coordinating the interests of revitalizationists and railway operators and owners to create open spaces along the river, while continuing to enable the efficient movement of freight.
In order to successfully revitalize the river and make it an accessible, urban amenity – residents, industry, and local government leadership must determine how to create a critical open space amenity that also restores its ecological benefits and fosters economic development. The Paths to Partnership report identified challenges to access, strategies from other successful revitalization projects, and opportunities for cooperation throughout each phase of planning. This report catalyzed all parties to consider the possibilities of collaboration and discuss potential outcomes and co-benefits at a recent meeting of over 20 stakeholders.
HR&A is also working with the Los Angeles River Revitalization Corporation (LARRC) to build its capacity to effectively implement its core initiatives, like Greenway 2020, and participate effectively in the regional effort to revitalize the LA River. Since, 2009 the LARRC has been successful at fundraising and outreach, but requires a strategic, phased approach as well as business planning support to achieve the realization of revitalization. HR&A conducted a series of meetings with LARRC staff, board members and key metro area stakeholders, including representatives from Mayor Garcetti's office, to assess current organizational and fundraising capacity and to formulate viable strategy recommendations for the LARRC and these stakeholders.
Many parts of the revitalization process are already underway: the Los Angeles River Revitalization Corporation was established in 2009 to facilitate the development of Greenway 2020 along the entire length of the restored river; in 2010 the EPA declared the river "a traditional navigable water," allowing for public boating opportunities; in 2014 the U.S. Army Corps of Engineers selected a plan for ecosystem restoration along 11 miles of the river immediately adjacent to downtown Los Angeles; Mayor Eric Garcetti's administration is lobbying the Congress to appropriate the estimated $1 billion in funds required to achieve this transformational restoration, as well as working to identify sources for the City's local funding match; and local entrepreneurs and community organizations are beginning to advance specific projects that will help convert the river from an afterthought to a highly amenitized and accessible focus of city life.