on Sep 04, 2012
Fulton Center Master Lease Opportunity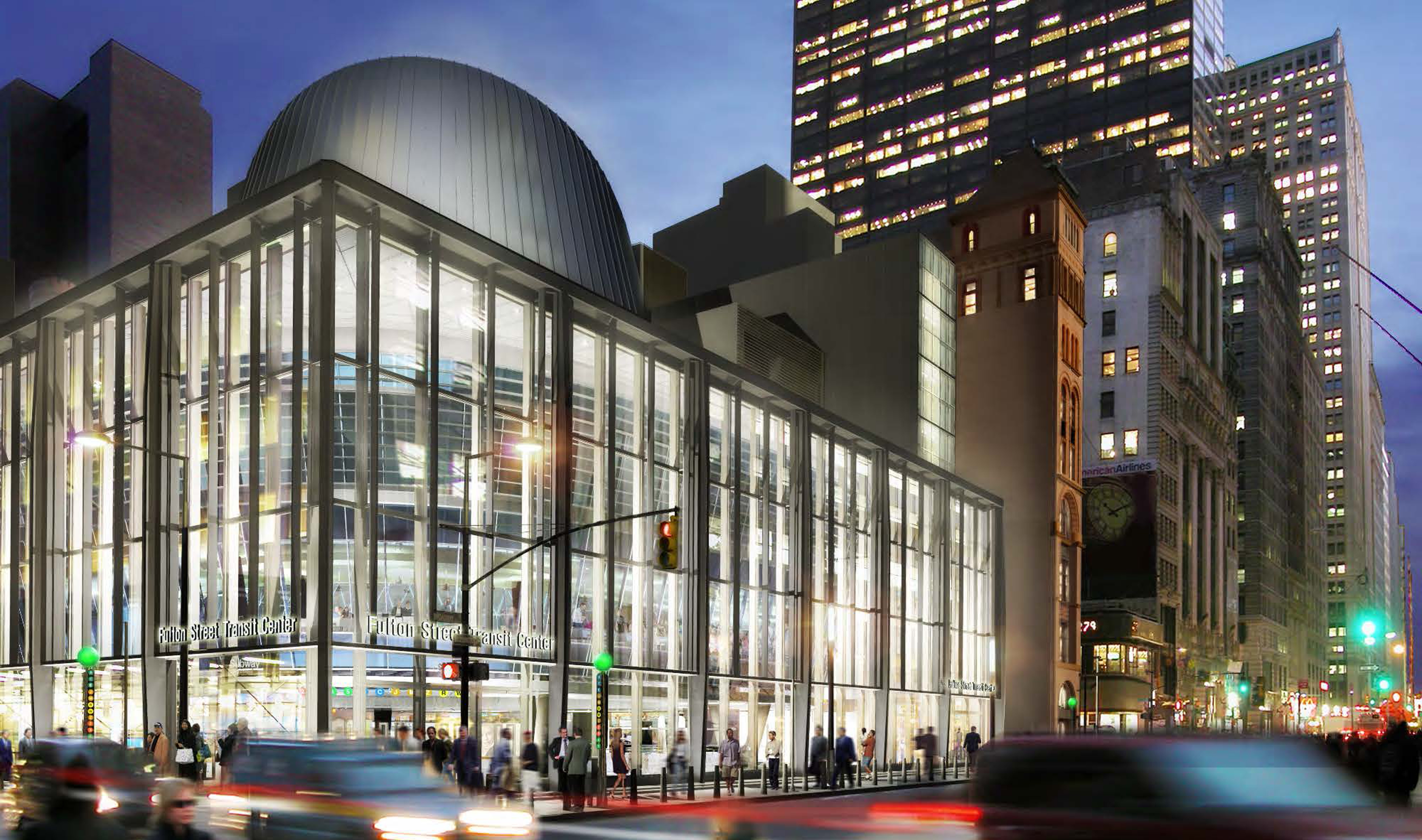 The New York Metropolitan Transportation Authority is seeking proposals for a long-term master lease of the Fulton Center. This signature development will include approximately 65,000 sq. ft. of retail/commercial space and over 50 revenue-generating multimedia displays at one of Lower Manhattan's most prominent retail sites.
When completed in June 2014 the Fulton Center will link 9 subway lines, PATH service, and the World Trade Center Site, serving as a gateway for approximately 300,000 people daily.
The RFP, which may be downloaded here, covers three parts of the $1.4 billion Fulton Center:
The Fulton Building: a prominent new glass pavilion with 5 floors of retail surrounding a distinctive light-filled atrium lined by a light sculpture by Jamie Carpenter.
The Corbin Building: a fully-restored national historic landmark that offers eight floors of commercial development opportunity with a signature retail space along Broadway.
The Dey Street Headhouse and Concourse: a pavilion across Broadway from the Corbin Building that contains a retail storefront and large-format video wall facing Broadway and leads to a concourse that connects the entire Fulton Center complex to the World Trade Center site.
The RFP is due November 2. The MTA will hold a pre-proposal conference on September 21st to describe the opportunity in greater detail.