on Sep 01, 2015
Elissa Hoagland Izmailyan to discuss "Trails in Dallas" at the Center for Architecture

HR&A Principal, Elissa Hoagland Izmailyan will be participating in a panel discussion entitled "Trails in Dallas" on Wednesday, September 2nd hosted by the Dallas Center for Architecture. Over the last several years there has been a renewed interest in the creation and revitalization of trails in the North Texas Area. This panel discussion will look at how these trails have impacted the area economically and how they fit into the urban fabric in terms of design and new development. The panelists will examine several projects in Dallas including Katy Trail, the Bachman Lake Park Loop Trail, and the Trinity Strand Trail.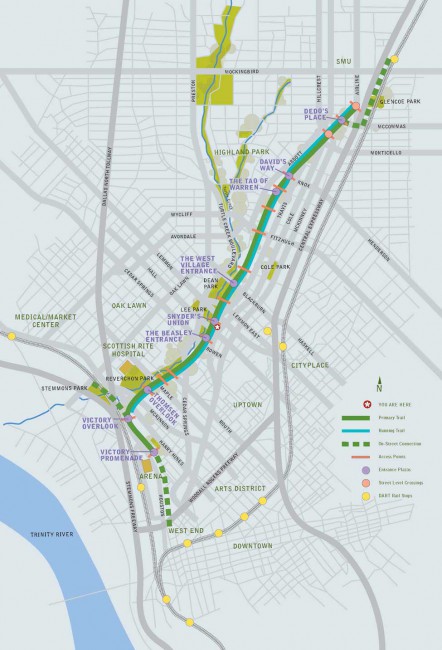 Elissa's passion for public space is central to her work. Throughout her career she has been involved with many open space projects in Texas and elsewhere that transform public and private open space resources into urban amenities. On behalf of Charlotte Center City Partners, Elissa developed an implementation strategy for development of a recreational trail and open space along the Blue Line light rail, which links downtown Charlotte with a series of growing residential and cultural districts south of downtown. She also managed the development of policy recommendations to encourage the inclusion of Privately-Owned Public Spaces in transit-oriented development along the Green Line in Minneapolis-St. Paul on behalf of the Trust for Public Land. She is currently leading a multidisciplinary team to investigate the overall impact and value of the Dallas Parks system.
The Dallas Center for Architecture was founded by AIA Dallas in 2008 with the goal of bringing the public into the discussion on the importance of architecture and design as transformative tools.
Event Details:
September 2, 2015
6:00 PM
Dallas Center for Architecture
1909 Woodall Rodgers Frwy.
Suite 100
Dallas, Texas 75201