on Jul 15, 2019
Can congestion pricing help cities become more equitable?
Written by Jamison Dague, Jee Mee Kim, and Eric Rothman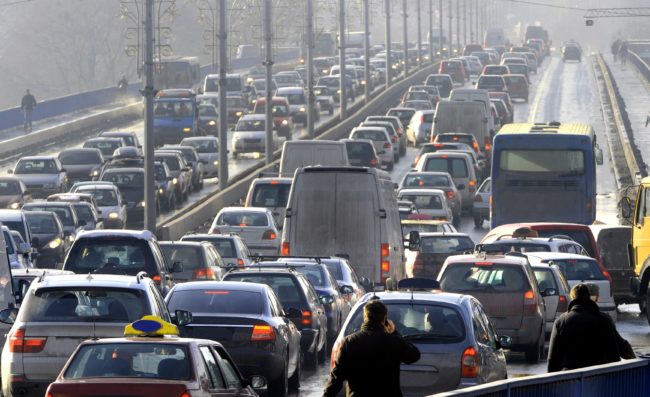 This spring New York City took a major step toward becoming the first U.S. city to charge drivers a fee to enter its central business district by passing the Traffic Mobility Act as part of the 2020 New York State Budget. Following in the footsteps of cities such as Stockholm, London, and Singapore, congestion pricing will reduce traffic in Manhattan and help fund New York City's crumbling transit system, improving mobility options for the 67% of New Yorkers who take the bus or subway each day. And congestion pricing will likely help New York's poorest residents, 56% of whom take transit to work/school and 50% of whom don't own a vehicle.

But what works for New York City will not likely apply to all cities—and in some cases, may worsen conditions for a city's poorest residents (as defined by earning 80% or below Area Median Income). There are a few steps to consider as cities around the country like Portland (OR), Seattle, Philadelphia, and even auto-centric Los Angeles contemplate congestion pricing.

Provide appealing and affordable alternatives.
The efficacy of congestion pricing depends on providing viable substitutes for driving. Alternatives should be convenient, reliable, and reasonably priced. For example, in advance of starting its congestion charging zone, London made radical improvements to bus service, replaced much of its fleet with new buses, and offered discounted fares on buses for regular commuters. Upon implementing Singapore's road pricing initiatives, the city-state increased the frequency of public transport and built more than 15,000 public park-and-ride spaces outside the charging zone to encourage drivers to switch modes.




One size (and shape) does not fit all. Relatively few of New York City's poorest residents and people of color commute by driving from the outer boroughs into the proposed charging zone. Most use the city's transit network and failing subway and bus systems disproportionately impact these low-income communities of color. In contrast, 84% of residents in Los Angeles rely on a car, including the 32% of low-income drivers1 who would be affected by any future congestion pricing plan. New York's model of charging a toll to enter the city center cannot be replicated across the board without thoughtful consideration of local issues and impacts.

Plan for equity. Early and continuous public dialogue should inform an understanding of the needs of a city's most vulnerable residents, including low income households, people of color, immigrants, and seniors. In Los Angeles, Metro's board recommended a motion authored by Supervisor Hilda Solis to consult academics, community groups, and local officials to lessen the impact on low income drivers. Seattle recently released a report to study the potential equity implications of congestion pricing. Like sales and property taxes, congestion pricing can be regressive—with lower income residents paying a higher share of their income to the fee compared with wealthier residents. Upfront planning and engagement can also build coalitions to garner broad support for a typically controversial proposal.

Beware of unintended consequences. The Wall Street Journal reported that congestion pricing may boost residential real estate values in the pricing zone by making streets quieter, cleaner, and safer. A 2018 study showed homes inside London's charging zone are valued at a 3 percent premium, translating into a $13 billion windfall for homeowners. Conversely, some have argued that neighborhoods outside of New York's proposed charging zone will suffer increased traffic as drivers cruise for limited on-street parking.

Establish an adaptable framework. Despite the political lift necessary to introduce congestion pricing, policymakers should be prepared to revisit and adjust the system to meet policy and equity objectives. For example, Singapore's congestion pricing system, established more than 40 years ago, has incorporated electronic charging, parking fees, and is currently transitioning to a GPS-based system to refine its dynamic pricing policies. London's traffic congestion has increased in recent years largely due to a surge in for-hire vehicles, which are exempt from congestion pricing charges and are proliferating with the use of mobile apps like Uber and Lyft. Ensuring the public continues to benefit equitably from congestion pricing requires nimble administration of the system.

Jamison Dague supports the firm's implementation and management of public policy initiatives. Prior to joining HR&A, Jamison worked at the Citizens Budget Commission as Director of Infrastructure Studies where he provided ongoing economic, budgetary, and financial analysis of public sector infrastructure entities.

Jee Mee Kim is leader in HR&A's Transit-Oriented Development and Transportation Practice. She works with clients to develop funding strategies, create corridor and station-area plans, and build public support for TOD.

Eric Rothman is a nationally-renowned expert in transportation planning, transit-oriented development, and economic development. Eric works extensively in transportation planning and transit-oriented development and He leads the firm's work creating transit-oriented development strategies across the United States.