on Dec 05, 2016
Bob Geolas Joins HR&A Advisors in North Carolina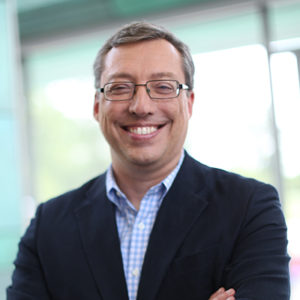 Please join us in welcoming our newest Partner, Robert (Bob) Geolas. Bob is a nationally-recognized leader in the development of innovation districts, university campuses, and research parks, and most recently served as CEO of the Research Triangle Park Foundation. Bob brings his vision of placemaking as a public service to HR&A, where he will work with public, private, and university clients to deliver economic growth and real estate strategies that enhance assets and communities.
"Bob is a bold, visionary, and thoughtful leader. He has the rare ability to inspire while pursuing practical steps to get something built – uniting real estate savvy, discipline, and political skill."
– John H. Alschuler, Chairman
Bob has 20 years of experience advancing the missions of top research and technology campuses for greater public impact. He led the first redevelopment of Research Triangle Park in over 50 years, and, as Executive Director of the Clemson University International Center for Automotive Research (CU-ICAR), helped created one of the country's most successful public-private research and development campuses.
"I am enormously proud to be joining such a well-respected team of talented and thoughtful leaders.  HR&A provides the ideal platform to serve our universities, our great cities and our diverse communities as they imagine and build new centers of innovation to promote dynamic and robust economies."
– Bob Geolas
In addition to his role as Executive Director at CU-ICAR, Bob previously served as the Centennial Campus Coordinator for North Carolina State University. Bob also has significant public-sector experience and has worked for the North Carolina Department of Transportation, The Resource Center for State Laws and Regulations, and the North Carolina General Assembly.
Bob will join Director Kyle Vangel in HR&A's Raleigh office and can be reached at Bgeolas@hraadvisors.com.