on Apr 13, 2015
Talking Transition DC – Innovation in Community Engagement and Civic Policy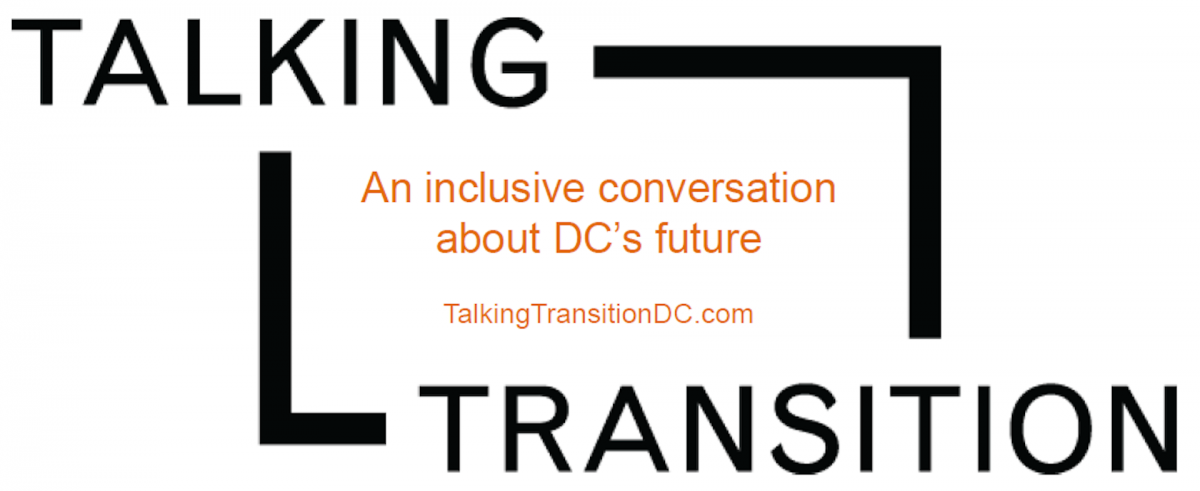 In November 2014, the Open Society Foundations retained HR&A to manage a wide-reaching citizen engagement effort for Talking Transition DC – an experiment in innovative civic engagement, policy, and grassroots organizing centered around the mayoral transition. In November 2014, voters elected Muriel Bowser as the next mayor of Washington, DC. Shortly thereafter, Talking Transition DC kicked off. Talking Transition D.C. built on the success of Talking Transition NYC, which followed the November 2013 election of Mayor Bill de Blasio in New York City.
Talking Transition D.C. sought to transform the typically insular, closed-door process that occurs between Election Day and Inauguration Day into an opportunity for broad civic discourse, giving Washingtonians a substantive opportunity to shape the agenda of Mayor Bowser. Talking Transition DC used a variety of strategies to accomplish this, including a field survey, a full-day town meeting, and a series of policy papers.
In partnership with DC Vote, DC Working Families, National Institute for Civil Discourse, and the Urban Institute, HR&A designed and oversaw the Talking Transition Survey. In a series of twenty-three questions, the survey asked District residents how they felt about a range of issues including housing, jobs, education, and internet access. Washingtonians had the opportunity to say whether things were "good," "bad," or "ok," and whether things were "getting better," "staying the same," or "getting worse." In December 2014 and January 2015, a team of 20 DC Working Families canvassers hit the streets to find out how Washingtonians felt about the most pressing issues facing the District during this time of transition.
Over 8,500 Washingtonians made their voices heard, and the results are clear:
Over 45 percent of survey participants said that they had not voted in the 2014 mayoral election –demonstrating that Talking Transition engaged Washingtonians who do not always participate in the political process;
Residents across DC were most concerned with housing affordability and social services;
Residents in Southeast DC tended to respond more negatively than those living in Northwest.
The report, along with the results of the town hall and policy papers, were presented to Mayor Bowser in early March. To read the report, and see the other materials produced from Talking Transition, DC please visit http://talkingtransitiondc.com. Read more in the Washington Post, The Washington Informer, and DCist.