on Sep 18, 2014
PARK(ing) Day 2014: A Cure for the Common Curb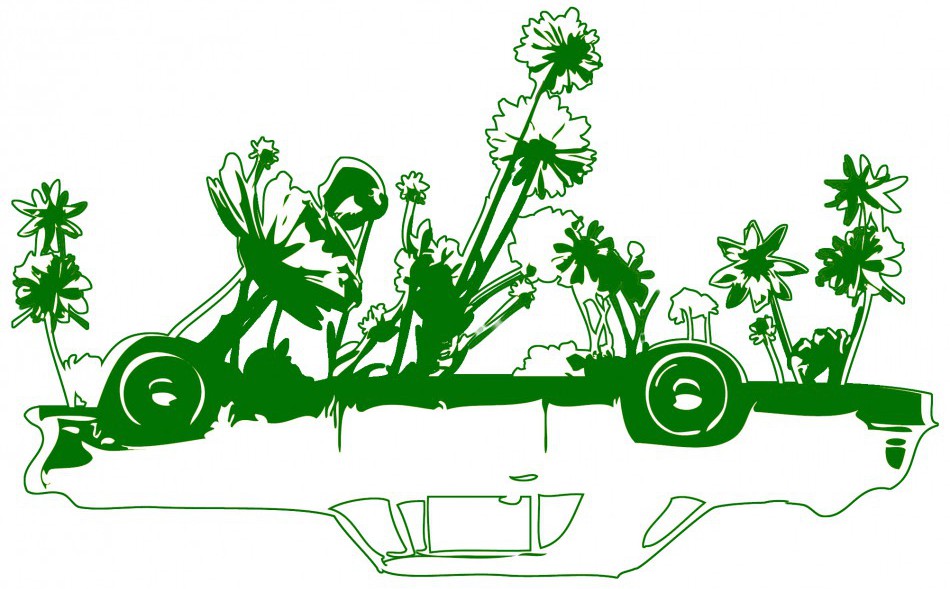 HR&A Advisors invites Tribeca pedestrians to join us in celebrating vibrant urban public spaces on Friday, September 19th, when we transform three parking spaces into a temporary park as part of PARK(ing) Day 2014! First conceived in 2005 by Rebar, a San Francisco-based art and design studio, PARK(ing) Day challenges people to rethink the way streets are used and reinforces the need for broad-based changes to urban infrastructure. Since 2005, the project has blossomed into a worldwide grassroots movement: Past PARK(ing) Days have included nearly 1,000 "PARK" installations in more than 160 cities in 35 countries on six continents.
Our temporary pocket park will be located on the northern curb of Harrison Street, between Hudson and Greenwich Streets, from 9 am to 5 pm. We will replace pavement with grass, and cars with community, offering comfortable spaces for relaxation and a unique set of programs throughout the day. The "parklet" will reflect HR&A's commitment to creating compelling mixed-use environments and dynamic urban public spaces that strengthen communities and help to catalyze economic development. Drawing on insights from our open space practice, the parklet will be designed for maximum versatility, to accommodate a diverse set of users and events throughout the day.
Our parklet will consist of several flexible spaces open all day for public use:
The "Street Suite" celebrates new flexible working spaces by offering an outdoor office with tables, chairs, and Wi-Fi for street-side productivity and creativity. Join HR&A staffers, cross some items off your to-do list, and get your daily dose of Vitamin D!
The Tribeca Meadow recognizes the joys of living in the city, and the value of flexible open space for all urban residents and visitors. Come relax in our hammock, take a break on the grass, enjoy some lemonade, and join us for various events throughout the day.
Schedule of Events:
9:00: Turf's up!
10:00-12:00: City Stories – Our parklet will be host to a traveling library curated with city-themed books and poetry by two local favorites: New York City Public Library and Poet's House
10:00: Storytelling with the New York Public Library
2:00: Flexibili–(City) – Integral Yoga Institute will host free yoga sessions in our parklet – stop by with your mat or simply pull up a piece of grass!
4:00: Street Sounds
5:00: Park Teardown – see you next year!
"At the core of HR&A's mission is the creation of vibrant urban centers that sustain a high quality of life for diverse communities," said HR&A Managing Partner Kate Collignon. "PARK(ing) Day is a one-of-a-kind opportunity not just to promote HR&A's vision and mission, but also to engage New Yorkers in celebration of public open spaces that we expect, and hope, to see more of in New York City and around the world."
Read about our Park(ing) Day installation last year on our website, and at WNYC, Untapped Cities, Tribeca Citizen, and on NTD Television, and spread the word with our PARK(ing) Day Flyer!