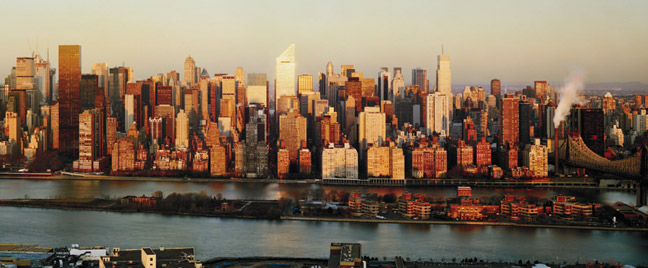 HR&A has provided policy advisory services for the transportation, brownfield redevelopment, and energy components of PlaNYC.
PlaNYC is New York City Mayor Michael Bloomberg's bold plan for sustainable growth in New York City through 2030. HR&A provided advisory services for the creation of the initial plan unveiled in 2007, and supported the development of an update in 2011.
As project manager and lead advisor for the City's long-range transportation plan, HR&A provided the foundation for the final policy initiatives: creating a comprehensive framework for future transportation planning in New York City.
To cover the wide range of complex and interrelated issues related to transportation planning in New York City, HR&A convened and led an interagency team with representation from City Hall, the NYC Department of Transportation, and the NYC Economic Development Corporation. Together, the team evaluated the current state of transportation systems in New York City, and drafted a series of policy recommendations to improve and expand sustainable transportation infrastructure.
We worked with City Hall to formulate a strategy to encourage brownfield redevelopment throughout the City.
To craft a plan best suited to the unique opportunities and challenges of New York City, HR&A conducted an analysis of existing brownfield remediation policies and programs in New York State and across the nation. Further, HR&A created a series of pro formas for sample development opportunities to identify gaps where existing programs may not serve landowners seeking to undertake remediation. Our recommendations served as the basis for New York State legislation that created the New York City Office of Environmental Remediation and established the NYC Local Brownfield Cleanup Program, the first municipally-managed cleanup program of its kind in the nation.
Most recently, HR&A evaluated the impacts of existing energy efficiency and clean distributed generation funding programs.
The City is currently undertaking a review of the effectiveness of State, federal and utility energy efficiency programs for buildings. Our findings and recommendations will inform the development of initiatives that the City will pursue both in updates of PlaNYC and through its participation in State and federal level proceedings.
Services