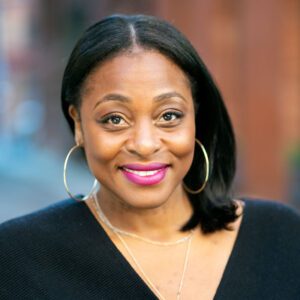 Niki Stanley
Head of People
Niki is the go-to executive leader for HR&A management and staff for all things people & talent.
Niki previously served as Director of Human Capital at the New York City Department of City Planning (DCP) and was DCP's first ever Chief Diversity Officer. In that role, she led day-to-day People Operations, Talent Management, and Employee Engagement and served as an advisor and champion to drive people centered organizational development and strategy.
Prior to her time with DCP, Niki led equity and access teacher talent initiatives with the New York City Department of Education's Office of Teacher Recruitment and Quality for nine years. Her work supported district leadership to strengthen talent outcomes in support of New York City's 1.1 million students across the city.
Niki is a Coro Leadership New York Fellow and holds a Bachelor's in Hospitality Management from CUNY's New York City College of Technology.