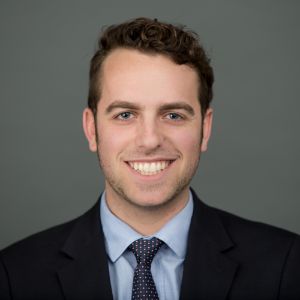 Nate Morawetz
Senior Business Analyst
Nate provides quantitative and market analysis support for mixed-use and transit-oriented development.
Nate is supporting production of the Greenleaf Redevelopment Master Plan in DC, with a focus on quantitative data analysis. He is also conducting demographic and economic market analysis to support the Murphy Crossing position strategy for Atlanta BeltLine in Atlanta, Georgia, where the team will provide development options for a mixed-use and transit-oriented development located on the BeltLine.  Additionally, Nate is researching precedents and best practices in economic development for the National Resource Network's Baltimore Initiative to aid the development of a strategic reuse plan for closed schools within the Baltimore area.
Before joining HR&A in 2016, Nate taught economics at Monmouth Boarding School in Monmouth, Wales. While there, he prepared students for their end of the year exams, helping them matriculate to universities throughout the UK, including Oxford and Cambridge. Nate also provided research support to the State Government of Virginia as a Governor's Fellow in the Natural Resources Secretariat and to the National Fish and Wildlife Foundation as a policy analyst.
Nate holds a Bachelor of Arts from the University of Virginia, where he earned a double degree in Economics and Environmental Thought and Practice. While at UVA, he received the Duncan Clark Hyde Award for academic excellence in economics.