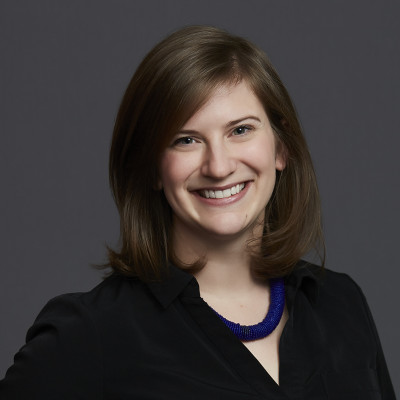 Leah Elliott
Director
Leah works with clients to implement programs, policies, and economic development strategies that prioritize equity and social justice.

As a Director in HR&A's New York Office, Leah supports the firm's Inclusive Cities practice and:
Advises nonprofits seeking to better serve unemployed job seekers and connect youth to meaningful employment opportunities. Leah supported the Markle Foundation in designing and launching the Governor's Coaching Corps in Colorado, and expanding Skillful operations to the state of Indiana. She currently works with HERE to HERE to deepen their impact in New York City, starting in the Bronx with the Bronx Private Industry Council and other HERE to HERE initiatives.
Identifies best practices in equitable economic development to inform local policy and master planning efforts. As part of the firm's work to align Economic Incentives to Drive Public ROI, Leah supported the HR&A team working for the City of New Orleans to reposition their tax incentive portfolio toward the City's stated policy goals, including racial equity and increasing access to affordable housing. She is currently working with HR&A's Dallas-based team to develop an equitable development plan for the Trinity River in Dallas, Texas.
Manages large-scale, interdisciplinary projects. For the NYC Department of Education's Division of Early Childhood Education, Leah managed an organization redesign project for the division to support the transfer of EarlyLearn education services from the Administration for Children's Services to DOE. As part of The Rockefeller Foundation's Global Resilience Academy (GRA) program, Leah coordinated and facilitated the Asian Development Bank Resilience Academy in Bangkok, Thailand. The Asian Development Bank GRA brought together resilience and community engagement experts from Asia, Australia, the United Kingdom, and the United States to support government officials from eight Asian cities in designing and implementing projects that would protect their communities against climate change impacts.


Leah holds a Master of Public Policy from the Sanford School of Public Policy at Duke University, where she conducted her master's thesis on workplace sex and gender discrimination in the District of Columbia (on behalf of the D.C. Office of Human Rights). She received her undergraduate degree with highest honors in Political Science from the University of North Carolina at Chapel Hill. Between degrees, Leah was a Program Associate for The Choices Program and served as a Graduate Research Assistant for the LGBTQ Representation & Rights Research Initiative.