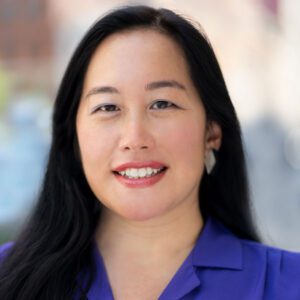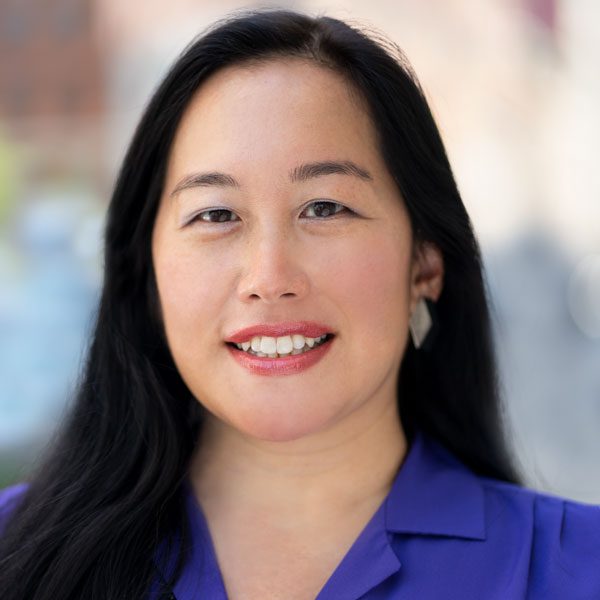 Joy A. Lo
Chief of Staff
Joy A. Lo leads the firm's focus on strengthening culture and systems, improving internal communications, and developing the firm's executive leadership.
Joy brings over 20 years of international experience managing challenges across sectors including technology, sustainability, economic development, education, health care, public affairs, and strategic communications.
Prior to joining HR&A, Joy was the Director of Communications at the Berkman Klein Center for Internet & Society at Harvard University. A core member of the senior leadership team, she drove external-facing communications and co-led on internal management priorities.
Joy advised the City of New York on OneNYC, NYC's Green New Deal and long-term strategic plan in 2019. She oversaw public outreach efforts to over 16k New Yorkers and managed advisory boards with subject matter experts from government, academia, nonprofits, labor, advocacy, and business. As a senior consultant on the HR&A team, Joy worked on NYC's urban policy issues including cybersecurity, economic inequality, climate change, resiliency, workforce development, and civic participation. Previously, Joy was at HR&A for three years as a Project Manager and Analyst with a focus on energy and sustainability, community outreach, and stakeholder management.
At Microsoft, as Senior Communications Manager, Joy ran communications for Microsoft Research Asia and delivered compelling stories for industry and non-industry audiences around the world. As part of a global virtual team, Joy helped coordinate strategic initiatives across Microsoft's research labs in Redmond, Cambridge (Massachusetts), Cambridge (UK), New York City, Bangalore, and Beijing.
As the Public Affairs Officer for the United Nations Development Programme (UNDP) in China, Joy partnered with the World Health Organization (WHO) to address SARS, the global health epidemic, and trained Chinese government officials on how to handle international press briefings during the crisis.
In addition, Joy served as Chief Operating Officer at Urban Green Council and has held roles in a range of non-profit and private sector settings in the US and globally, notably in China and the Asia Pacific region.
Joy is currently an Affiliate at Harvard University's Berkman Klein Center. She graduated from Brown University with a degree in English & American Literature.